Norwood Yarn: From Sheep to Hat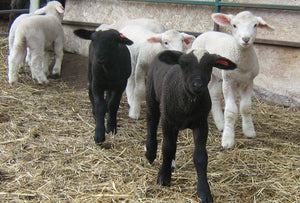 2023 UPDATE: In the 7 years since this post was written we've continued to work with Pine Hollow Farm and Wellington Fibres to produce an annual batch of Norwood yarn, as well as our Elora gradient sets. We've gradually increased the amount we produce over the years to keep up with demand, as our customers have discovered what a wonderful yarn this is to work with.This year we're up to 75lbs of raw fleece, more than triple our original order! The past few years we haven't washed the fleece ourselves (due to COVID and Debbie's maternity leave it's made more sense to send it straight to the mill to be fully processed there) but we're grateful to have had the experience of working with the raw fibre first-hand in previous years. 
The story of our Norwood yarn started last winter, as Elizabeth and I discussed the idea of adding a new Canadian-grown 100% wool yarn to our products. We really wanted to pursue the idea of adding more locally-sourced yarn, and we knew that we needed to have a plan in place before shearing season if we wanted to move forward with it this year.
The first step was to find a source of high-quality fleece. We don't happen to know many sheep farmers, so we got in touch with Donna Hancock from Wellington Fibres, where we'd had our Cambiata yarn spun in the past. Donna very kindly put me in touch with Allison of Pine Hollow Farm near Norwood Ontario, and we made arrangements to get samples of some of her fleece. Allison calls the fleece from her flock "Norbouillet" as it is a Rambouillet cross that she has been breeding for so many years that it is now specific to her farm.
The fleece samples were lovely, even softer than some of the imported Merino we've worked with, so we went ahead and bought 20lbs of raw fleece. The fleeces we received were from eight different sheep (Yoshana, Xavier, Ziera, Zeeta, Xutoo, Tierney, Thekla, and Yoki) several of whom were prize-winners at the Norwood Fair and the Royal Winter Fair.
20 lbs is a lot of fleece! I picked it up from the post office in a giant canvas mailbag.
The next step in this sheepy adventure was to wash the fleeces.

It came out of the mailbag and went directly into mesh laundry bags, to keep it tidy while we washed it.
From there it went into a 20 minute soak in very hot water. I know some people will add boiling water at this stage to get the soaking bath hot enough, but we were lucky that the tap water at our studio was hot enough without that step. At first I tried using laundry detergent in the water, but I decided I didn't like the scent and ended up using the textile detergent I normally use to rinse after dyeing. It worked just fine, and kept the wool smelling like sheep, rather than a combination of sheep and "spring breeze"...
It's pretty amazing how the raw fleece almost melts into the hot water as the lanolin begins to dissolve. The water became brown instantly, so we knew we were getting all the dirt and grease out!
Each bag of fleece went through two more plain hot water rinses after the initial bath with detergent. Since we had so much of it to get through we set up a production line. The process took Elizabeth and I most of an afternoon - Henry helped us out by napping while we worked.
After each bag had been through it's final rinse, we put it in our amazing spin-dryer machine to remove as much moisture as possible and make the drying time faster.
We started out trying to fit all the fleece onto our drying rack, rigged with some of our drapery cloths that we use for shows. We soon ran out of room though, and I realised that this was a part of the process I hadn't completely thought through. Where were we going to dry 20lbs of fleece?!
Everywhere, it turns out! At the end of the afternoon we spread out a cloth, and pretty much covered the entire floor of our little studio.
We left it over night, I went back the next day to turn it and make sure it dried evenly and within another day it was dry enough to pack up and send to Wellington Fibres to be spun into yarn.
Henry helped out again, with weighing the clean fibre and packing it up to ship off.
Out of the original giant bag of fleece we ended up with about 14 lbs of clean fibre. It lost a bit more weight on it's trip through the mill, and came back as beautifully soft DK weight 3-ply yarn, weighing just under 12 lbs. This time the box fit on the back of my bike!
The next step was to try dyeing it. I like to do small sample skeins when trying out colours for a new yarn. Then Elizabeth and I discuss which ones we like, and I multiply the recipe for a larger batch.
The last step, after the chosen colours were dyed, was to get our photographer (the talented Tudor Parau) into the studio to take some photos, and get the final product up for sale on our website.
After all that, I was itching to get my hands on this yarn and actually knit something with it! We needed a new sample for our Winter Sonata pattern, so I took the opportunity to knit one in the Pirate Cove colourway with Natural as the contrast.
---
Leave a comment
---
Also in News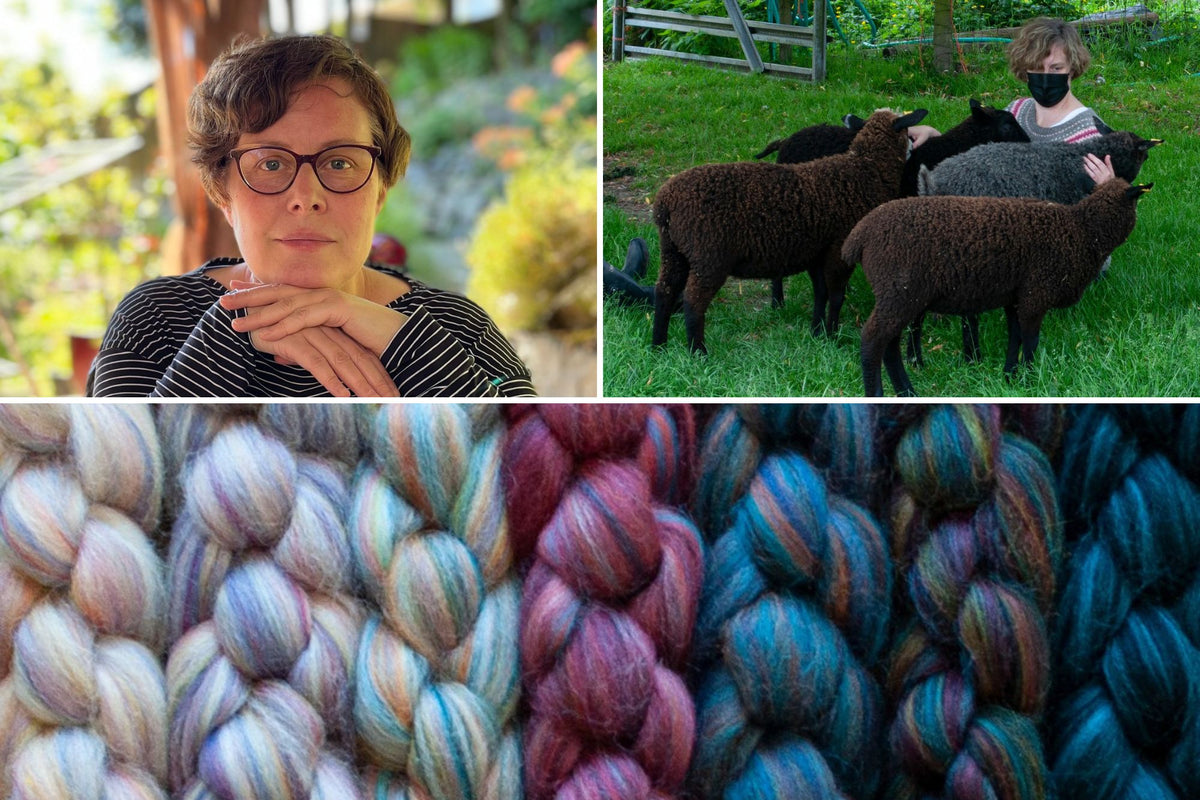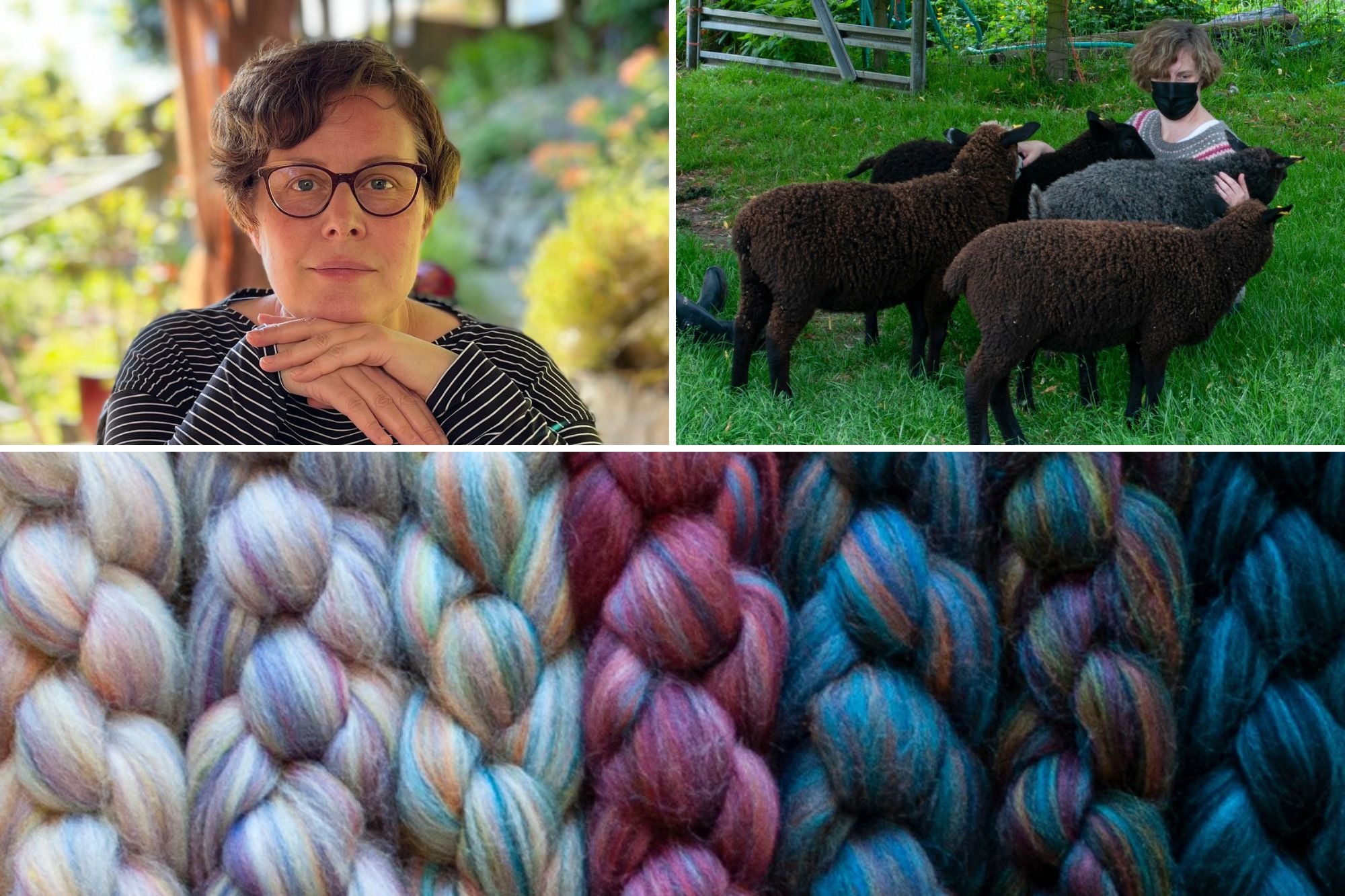 We first met Catherine Knutsson, our collaborator on the
Beyond Merino yarn club
, when she organized the Great Canadian Wool-Along last summer as a way to celebrate crafting with local materials and supporting Canadian wool farmers. We loved the concept of the wool-along, and jumped at the chance to connect with a community of Canadian wool-lovers.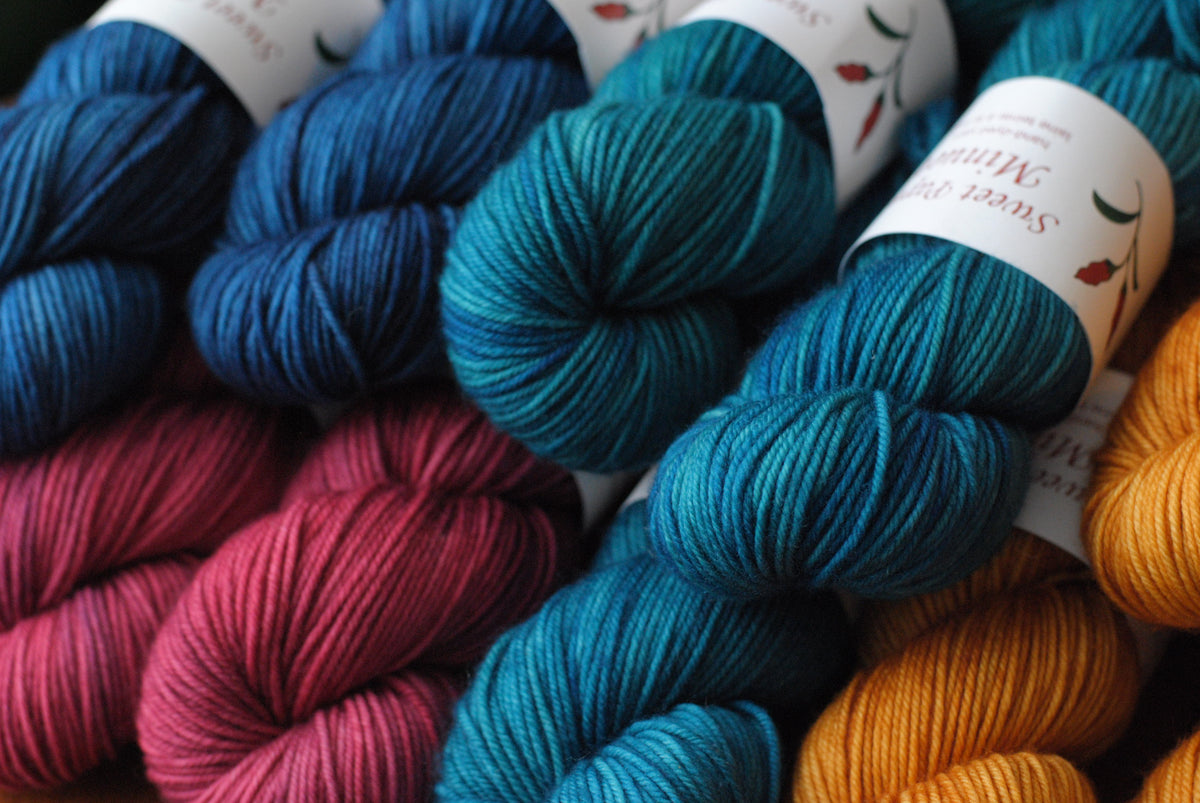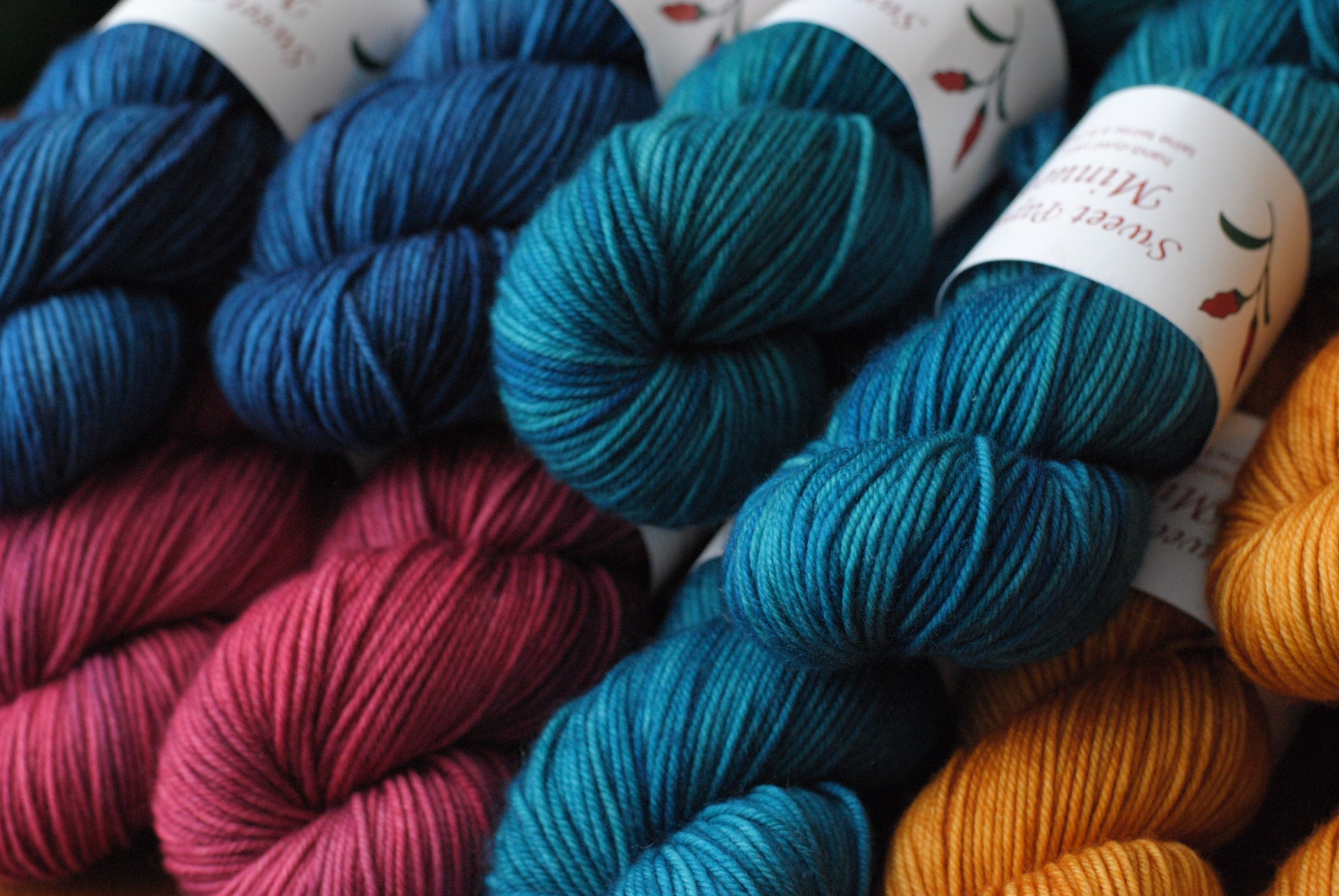 This year we're celebrating Sweet Paprika's 15th anniversary, and it's honestly been a bit hard to get my head around where the time has gone! We've been looking back through some of our old photos, and thought it would be fun to share a little retrospective here. Our little business has come a long way in the past 15 years!
Most of the images I'm including are not our polished product photos (although those have also come a long way since the early days), but more of a behind-the-scenes look at some of the memorable stepping stones along our journey.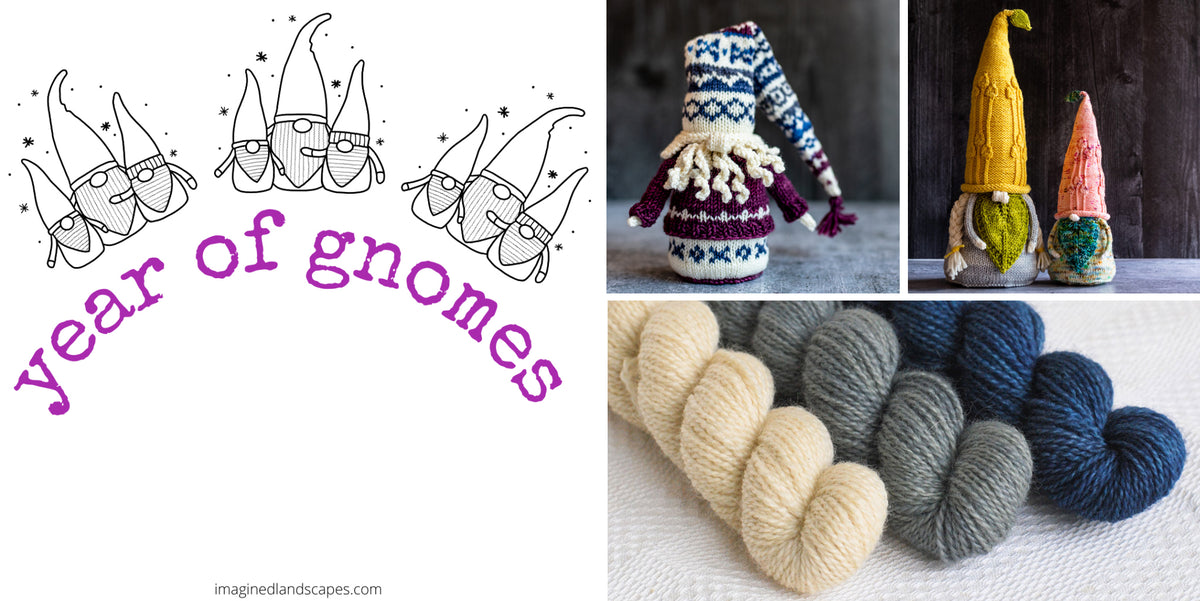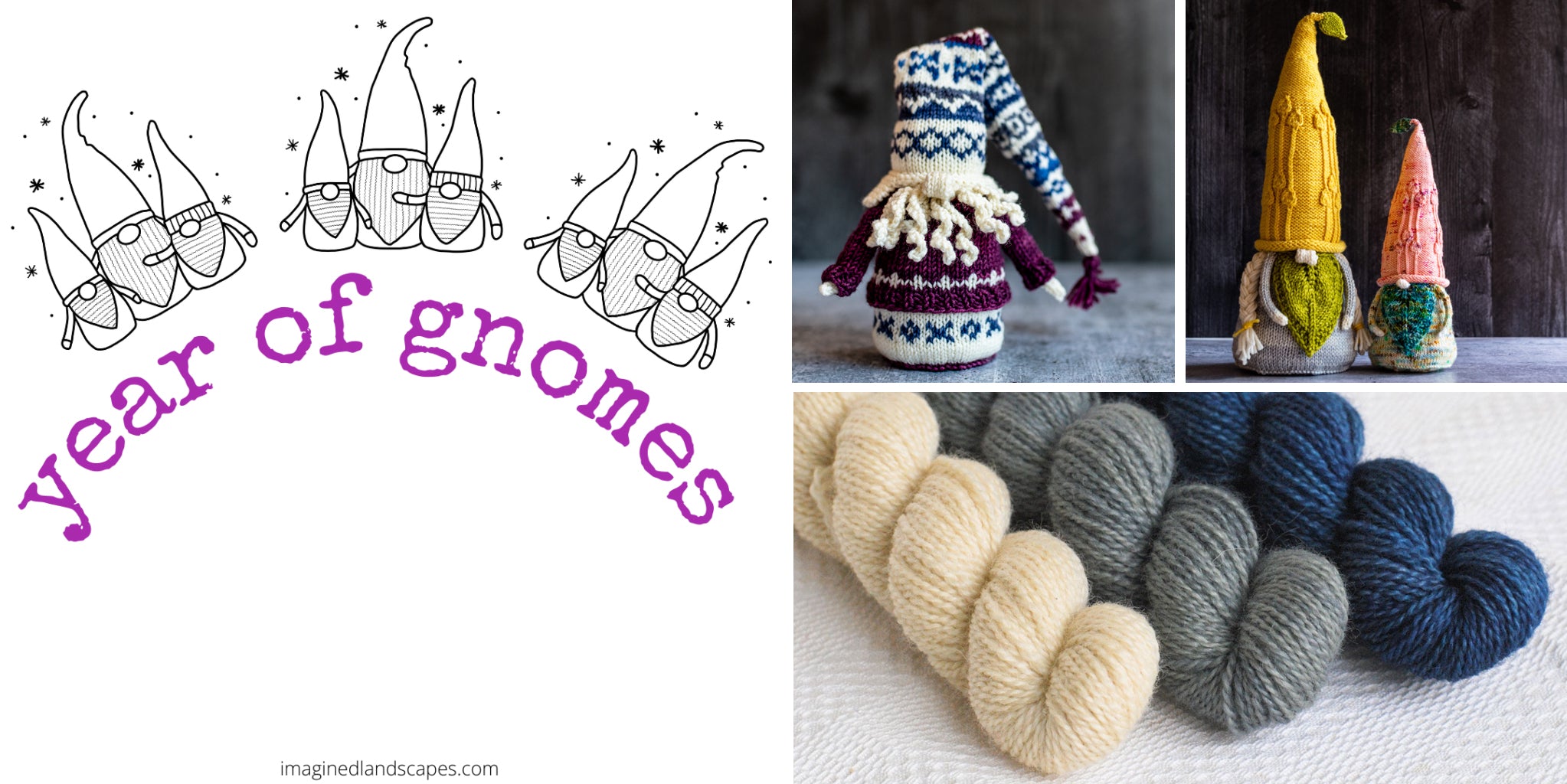 Last December, just as we were shutting down the dye studio for a holiday break, we got an email from one of our favourite customers telling us all about an upcoming event we might want to look into: the
Year of Gnomes Knit-Along
. We loved the idea, and couldn't resist joining in by dyeing up some mini-skein Gnome Sets for you to play with. We ordered in some special yarn as soon as we got back to work in January, and our
Gnome Sets
are now ready to head on out into the world!