Kith & Kin designer interview: Valeria Kerkkä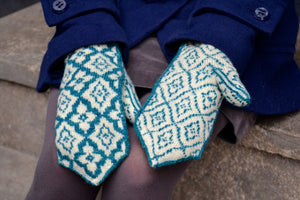 Next up in our series of blog interviews is Valeria Kerkkä from Finland. Valeria designed the beautiful Quatrefoil mittens which I absolutely adore. I particularly like the fact that there are two similar but different patterns - one on the back of the mitten and one on the front. Our model also loved these mittens so I'm currently knitting her a pair as a thank you for modeling for us.
Was there a specific inspiration for your mitten design?
I had been admiring the quatrefoil patterns in old windows and I always thought they might work well in a continuous colourwork pattern, in the spirit of Scandinavian stranded knitting. I enjoy the symmetry and repetitiveness of these designs and thought it would translate nicely into this particular collection because the effect is quite calm and timeless.
Is there a place that inspires you?
I am also a geographer and because of that I tend to look at all kinds of spaces with adoration. I am especially inspired by cities and towns with buildings and structures from multiple time periods all mixed up. I love seeing old buildings find new uses and new people. I like to just sit down with a cup of coffee and observe this kind of spaces, sketching down interesting details as I notice them around me.
Which type of needles do you usually use to knit mittens: double-pointed needles, two-circulars, magic loop…?
I am a DPN knitter! To me, they are the most practical choice for almost anything.
What is the fall and winter weather like where you live? How many months of the year do you wear mittens or gloves?
I live in Finland, so it's cold. We don't tend to get the extra harsh winters that we used to back in the day, but for me it is mitten season from September to May. I start the season with a thin pair of alpaca mittens and eventually layer three pairs for the coldest winter days. I used to have an autumn tradition of designing and knitting new mittens for myself each year but because of other designing work I unfortunately had to give up on that this time around.
What was the last thing you knit and who was it for?
The last thing I knit was a pair of Squircles with some alpaca yarn for myself.
When you aren't knitting and designing, what are you doing?
I like to dabble in drawing and watercolours, I watch way too many tv shows and I sing. I also love reading. And every autumn I turn into a Christmas card factory!
Where can we find you and see more of your design work?
I mainly post my designs on Ravelry.
Thank you Valeria!
---
Leave a comment
---
Also in News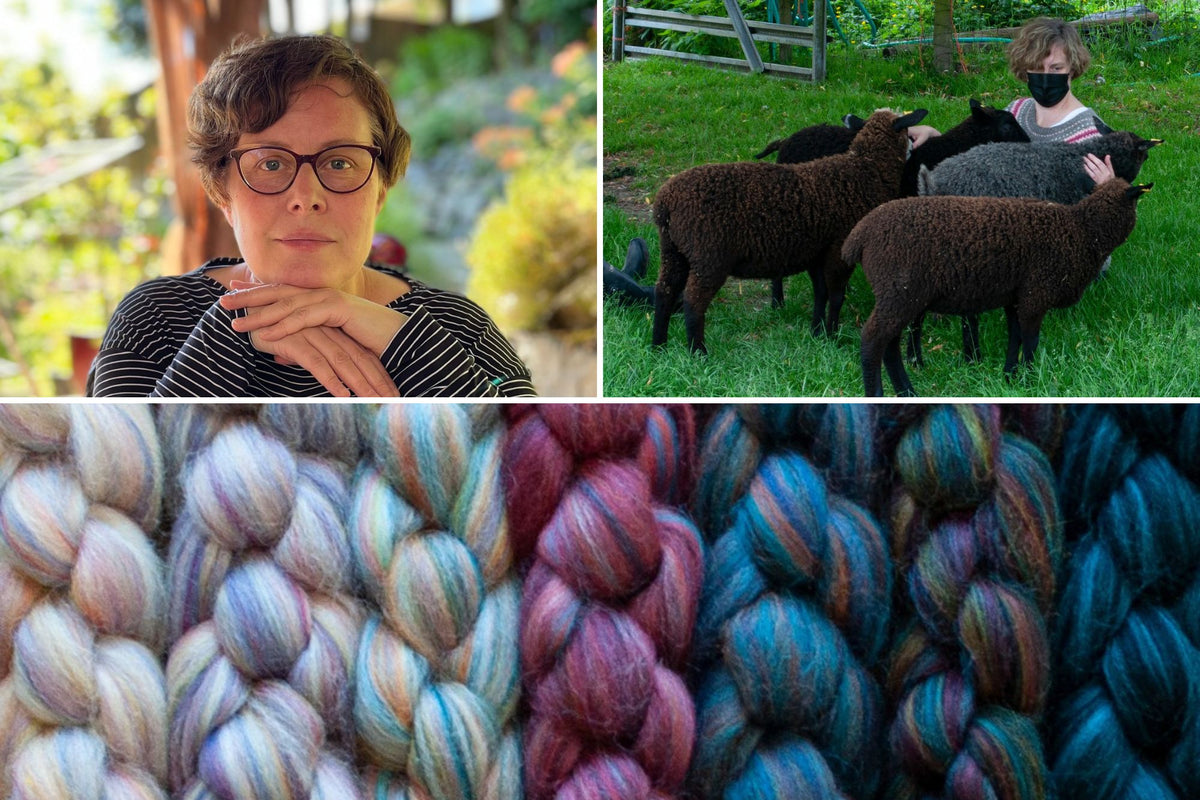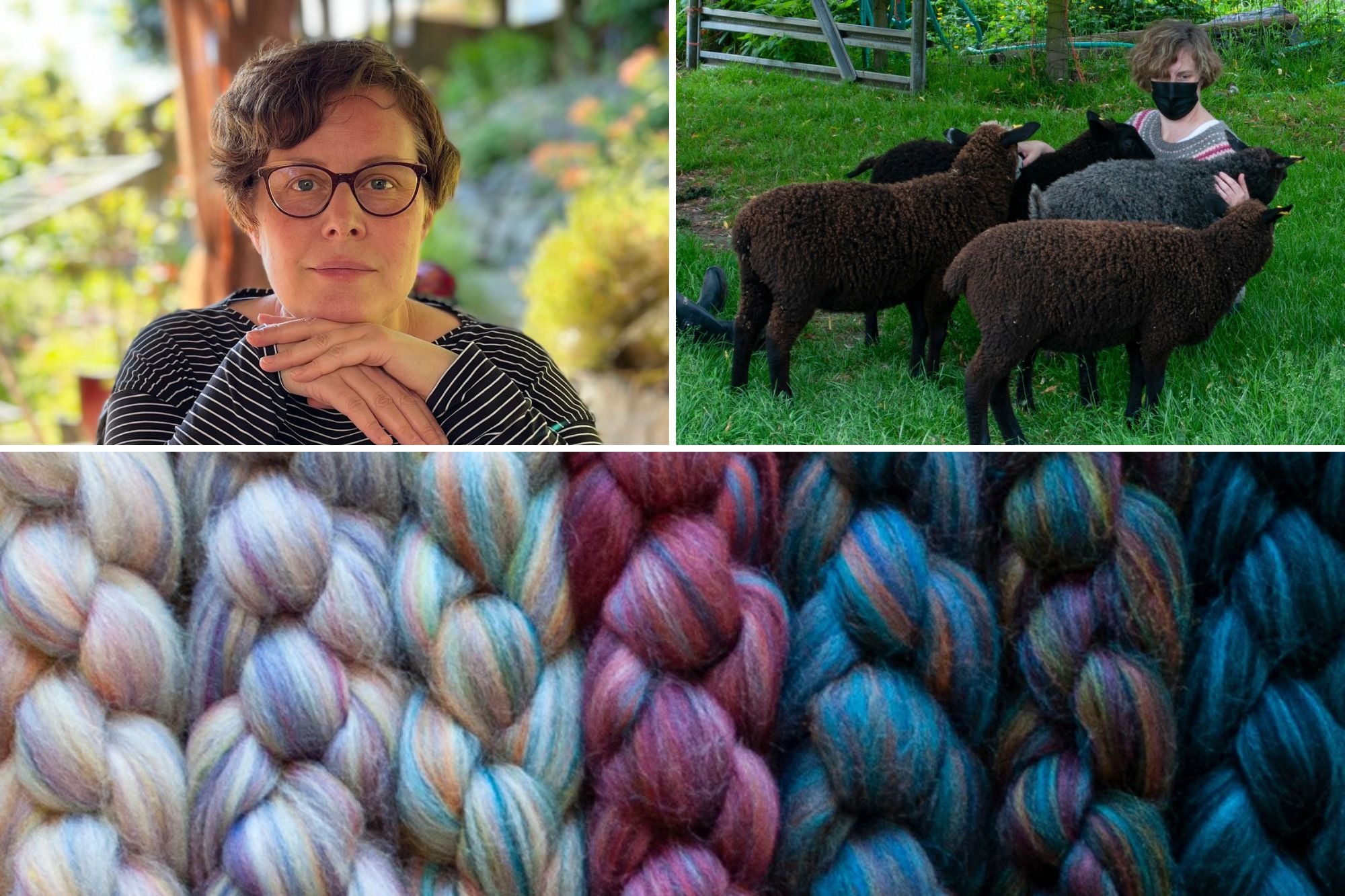 We first met Catherine Knutsson, our collaborator on the
Beyond Merino yarn club
, when she organized the Great Canadian Wool-Along last summer as a way to celebrate crafting with local materials and supporting Canadian wool farmers. We loved the concept of the wool-along, and jumped at the chance to connect with a community of Canadian wool-lovers.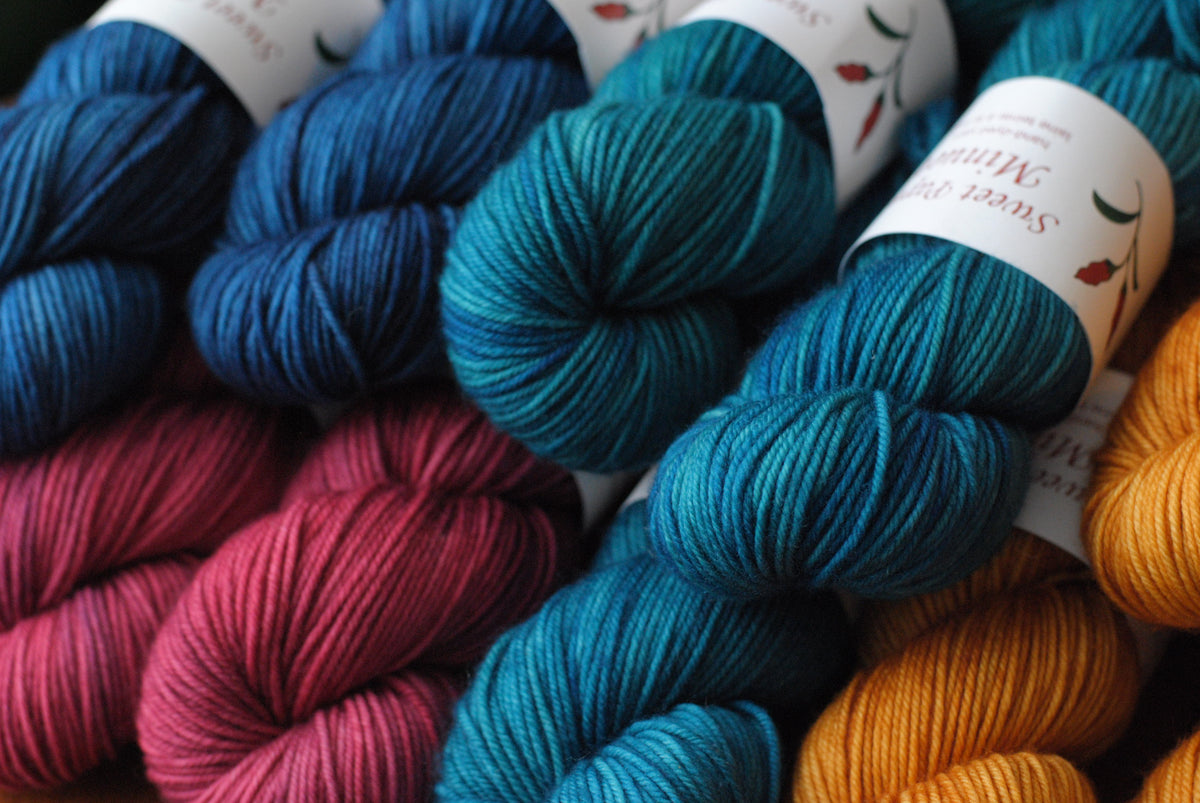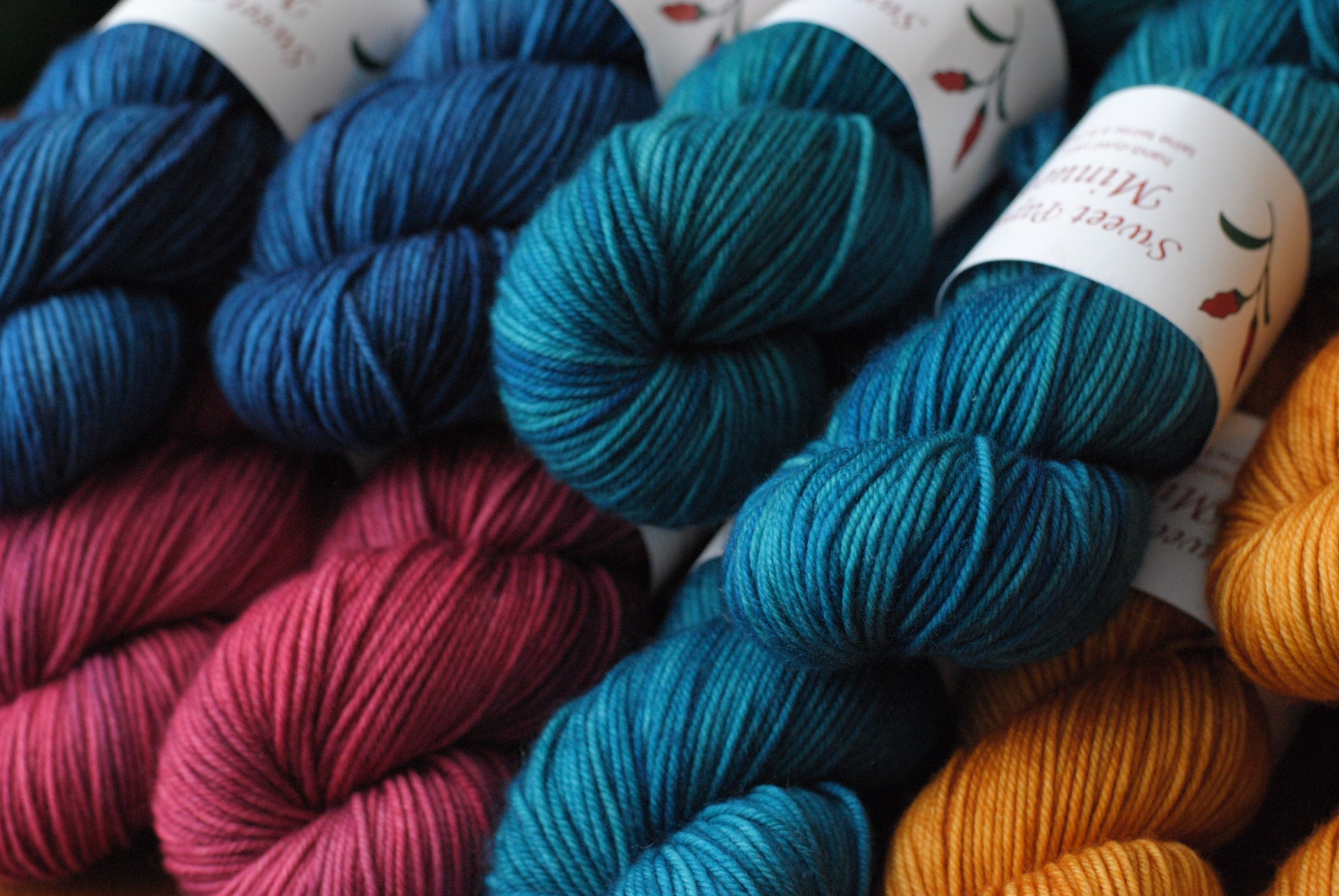 This year we're celebrating Sweet Paprika's 15th anniversary, and it's honestly been a bit hard to get my head around where the time has gone! We've been looking back through some of our old photos, and thought it would be fun to share a little retrospective here. Our little business has come a long way in the past 15 years!
Most of the images I'm including are not our polished product photos (although those have also come a long way since the early days), but more of a behind-the-scenes look at some of the memorable stepping stones along our journey.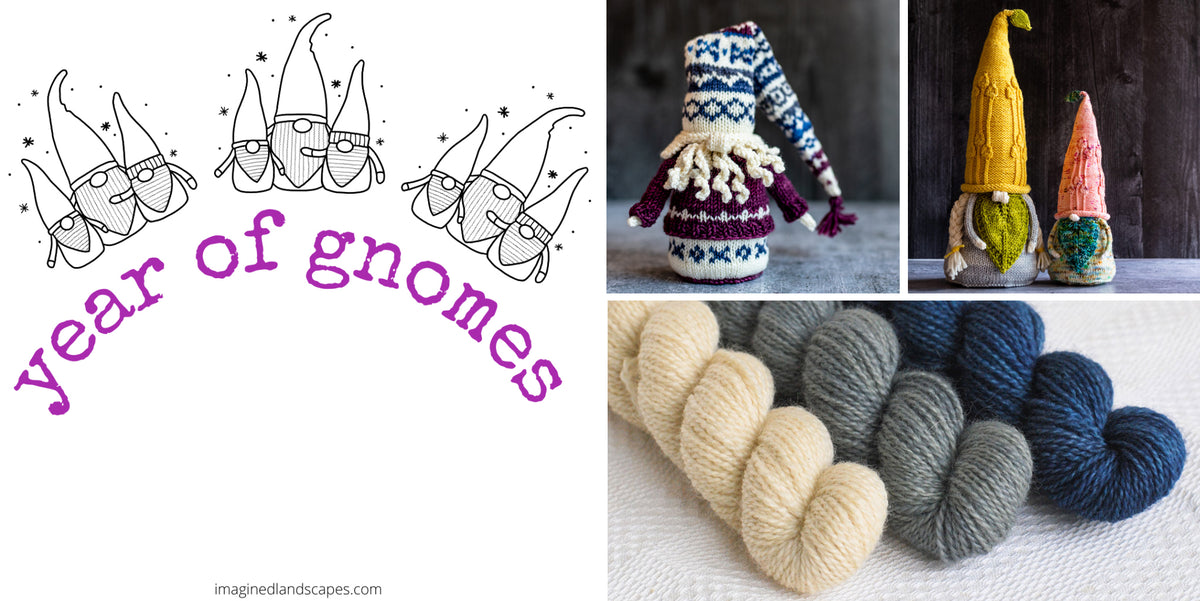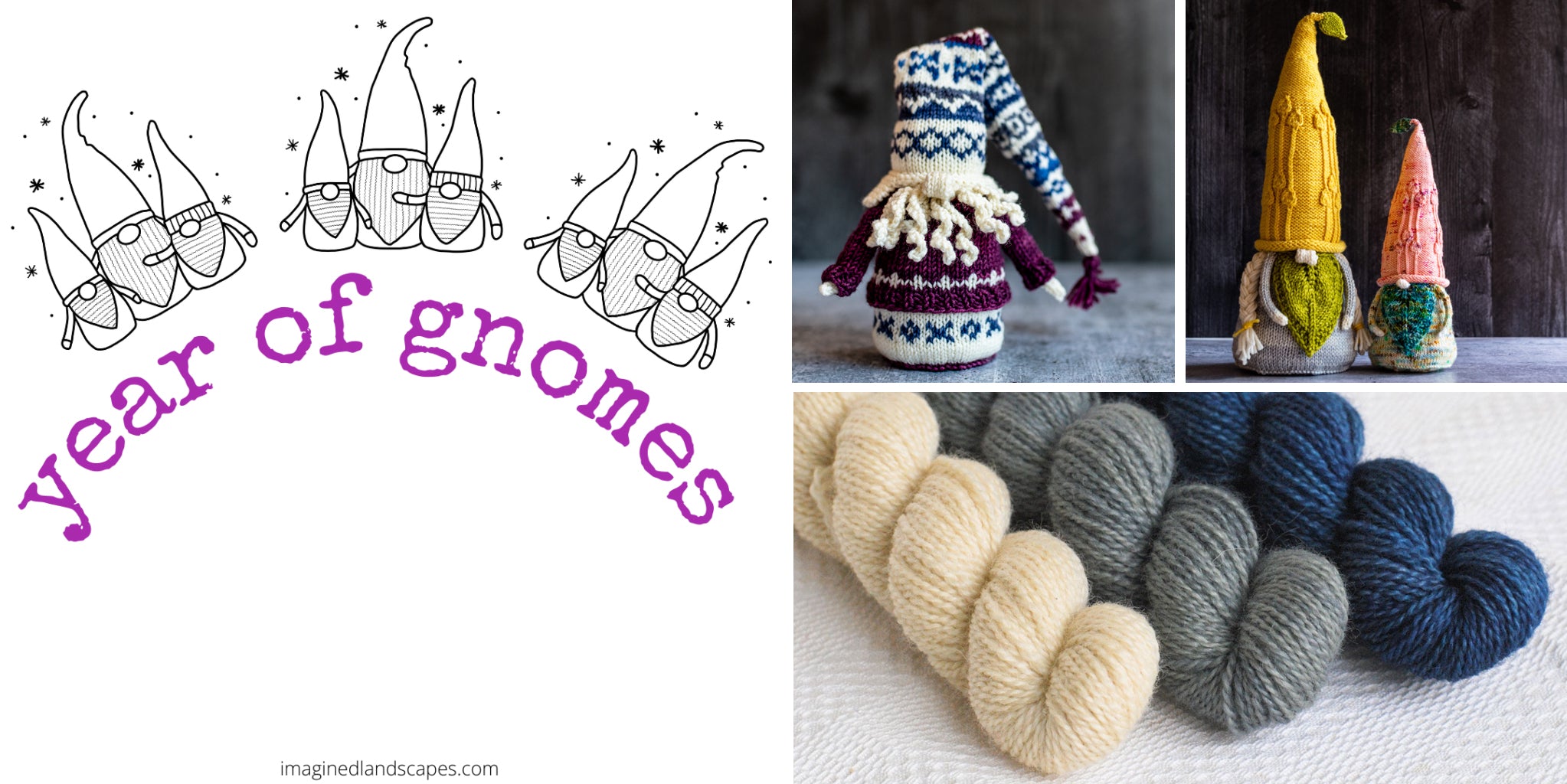 Last December, just as we were shutting down the dye studio for a holiday break, we got an email from one of our favourite customers telling us all about an upcoming event we might want to look into: the
Year of Gnomes Knit-Along
. We loved the idea, and couldn't resist joining in by dyeing up some mini-skein Gnome Sets for you to play with. We ordered in some special yarn as soon as we got back to work in January, and our
Gnome Sets
are now ready to head on out into the world!