Kith & Kin designer interview: Sabrina Miller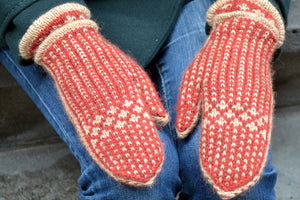 Last (but certainly not least!) in our series of interviews with the designers from our Kith & Kin Collection is Sabrina Miller, designer of the wonderful Chili Powder Mittens.
Sabrina is a friend of ours here in Montreal and, although she does have tons of design experience from her work as a set and costume designer, I'm proud to say that this was her first-ever published knitting pattern!
Was there a specific inspiration for your mitten design?
Yes! I wanted some mittens that were long enough to stay inside the wrist of my jackets. I don't think I have exceptionally long arms, but I do find myself wearing wrist-warmers with mittens or gloves in the winter to make sure that my wrists are not bared in the cold Montreal winters. The welts on the long wrists are also to either keep the mittens locked into the cuffs of a coat, or to add some visual interest if you prefer your mittens to go over your coat cuffs.
Did you have a point in the design process where things weren't going the way you wanted them to? What did you do to get past that?
I wanted the mittens to have a continuous line up over the side of the hand next to the pinky, over the top of the fingers, down to the thumb and then around the thumb. This was mostly an exercise to see if I could wrestle yarn to do my bidding. I started by making both the right and left mittens the same for each hand, but realised that although the line continued, it was not smooth and pulled the mitten awkwardly on the thumbs. Once I worked out some shaping, making the mitten more 3-dimensional, I realised that the line could wrap around in an elegant way.
Which type of needles do you usually use to knit mittens: double-pointed needles, two-circulars, magic loop…?
I prefer double-pointed needles for small circumferences. I have tried out two circulars and magic loop, and although I do not hate either method I prefer double-pointed needles.
What is the fall and winter weather like where you live? How many months of the year do you wear mittens or gloves?
I grew up with very mild winters, and now live in Montreal where we have intense, cold winters with lots of snow. I have been here for a while but still love the snow! I dress in all sorts of warm woolies, including mittens, for about 4 months.
Can you describe your favourite pair of mittens that you've ever owned?
My favourite mittens ever were teal blue with rainbow stripes in the middle, and they were fleece lined for extra warmth. The had a mitten string so they could never get lost. These may sound like kid mittens but I did own them as an adult. :)
What was the last thing you knit and who was it for?
At the time I'm writing this, the last thing that I knit were the Macon Mittens from this very same collection! They are for my little girl. And, by the by, it was a very enjoyable knit.
Do you do any other fibre-related crafts besides knitting? Crochet, spinning, weaving, sewing, quilting, etc?
I sew (including drafting my own patterns) and I quilt.
What was the first thing you ever designed?
The very first thing I ever designed were animal costumes made of paper for me and my sisters. I was 6, and we were foxes for a play that we wrote for our family.
The first knitting pattern that I ever designed was "a black and white sweater with unicorns aaaaaall over it" as requested by my child. The Ravelry project is here. I haven't written up a pattern because it is a very complicated chart
Where can we find you and see more of your design work?
I have a tumblr account under the name sabrinalouisemiller, and a website in sore need of updating at sabrinamiller.ca.
Thank you Sabrina!
---
Leave a comment
---
Also in News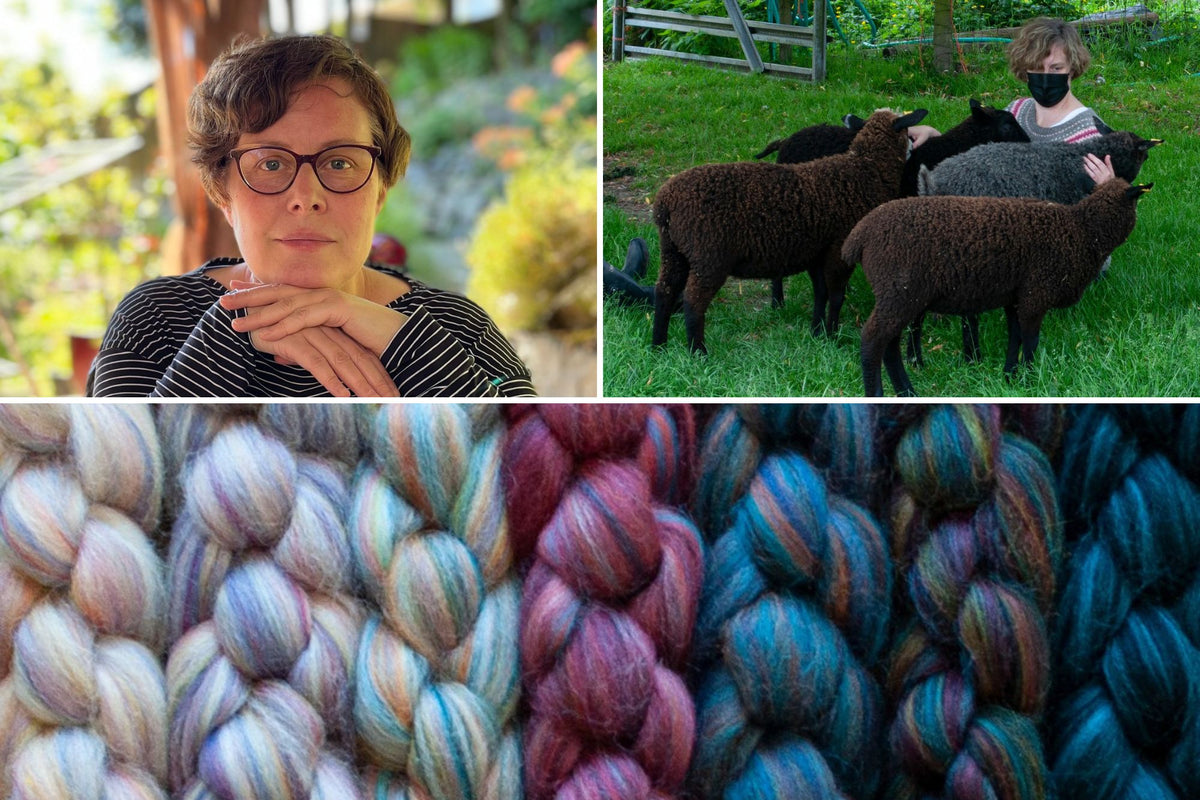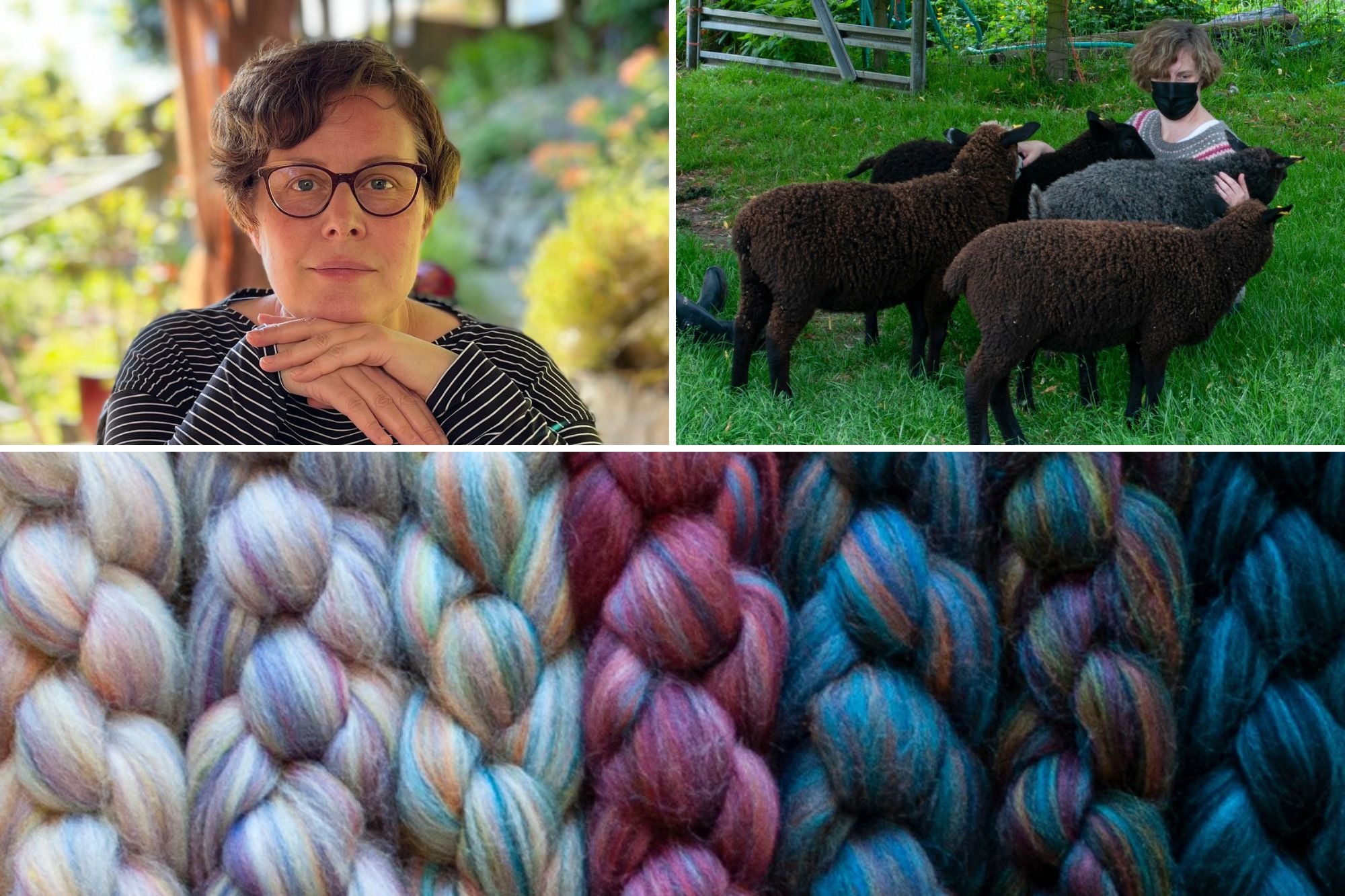 We first met Catherine Knutsson, our collaborator on the
Beyond Merino yarn club
, when she organized the Great Canadian Wool-Along last summer as a way to celebrate crafting with local materials and supporting Canadian wool farmers. We loved the concept of the wool-along, and jumped at the chance to connect with a community of Canadian wool-lovers.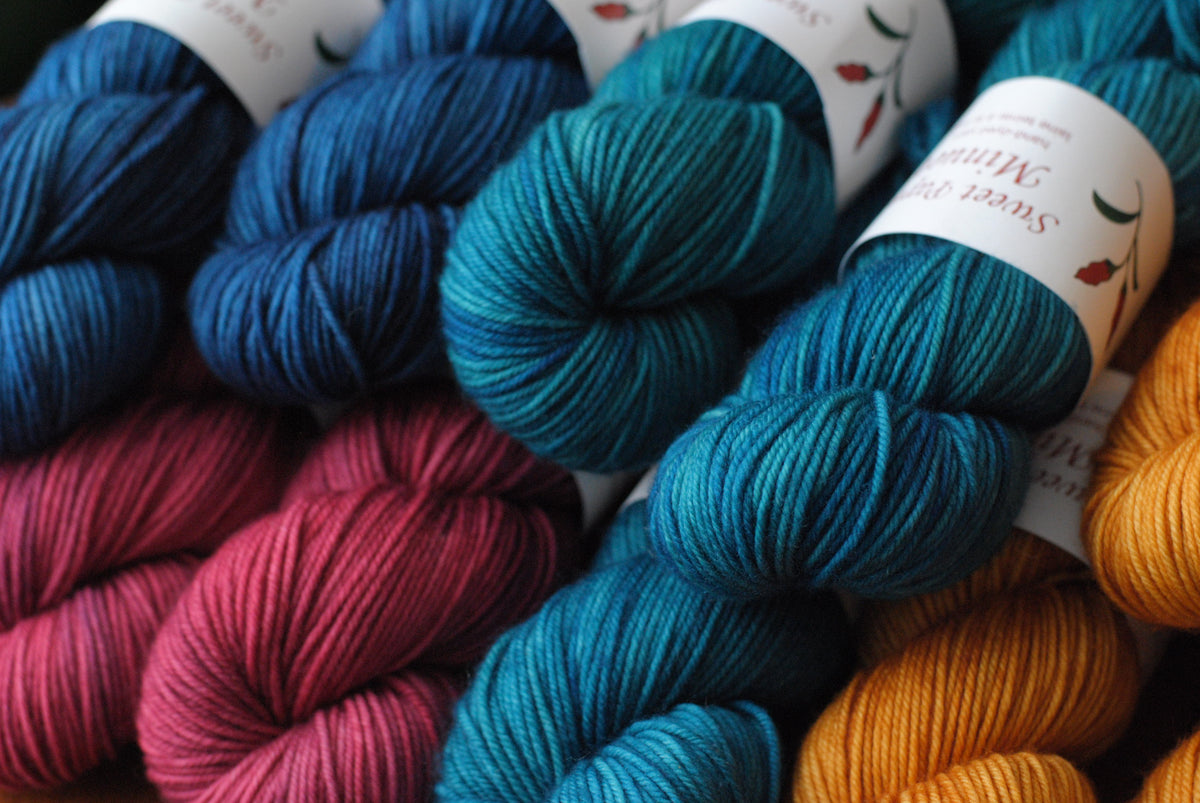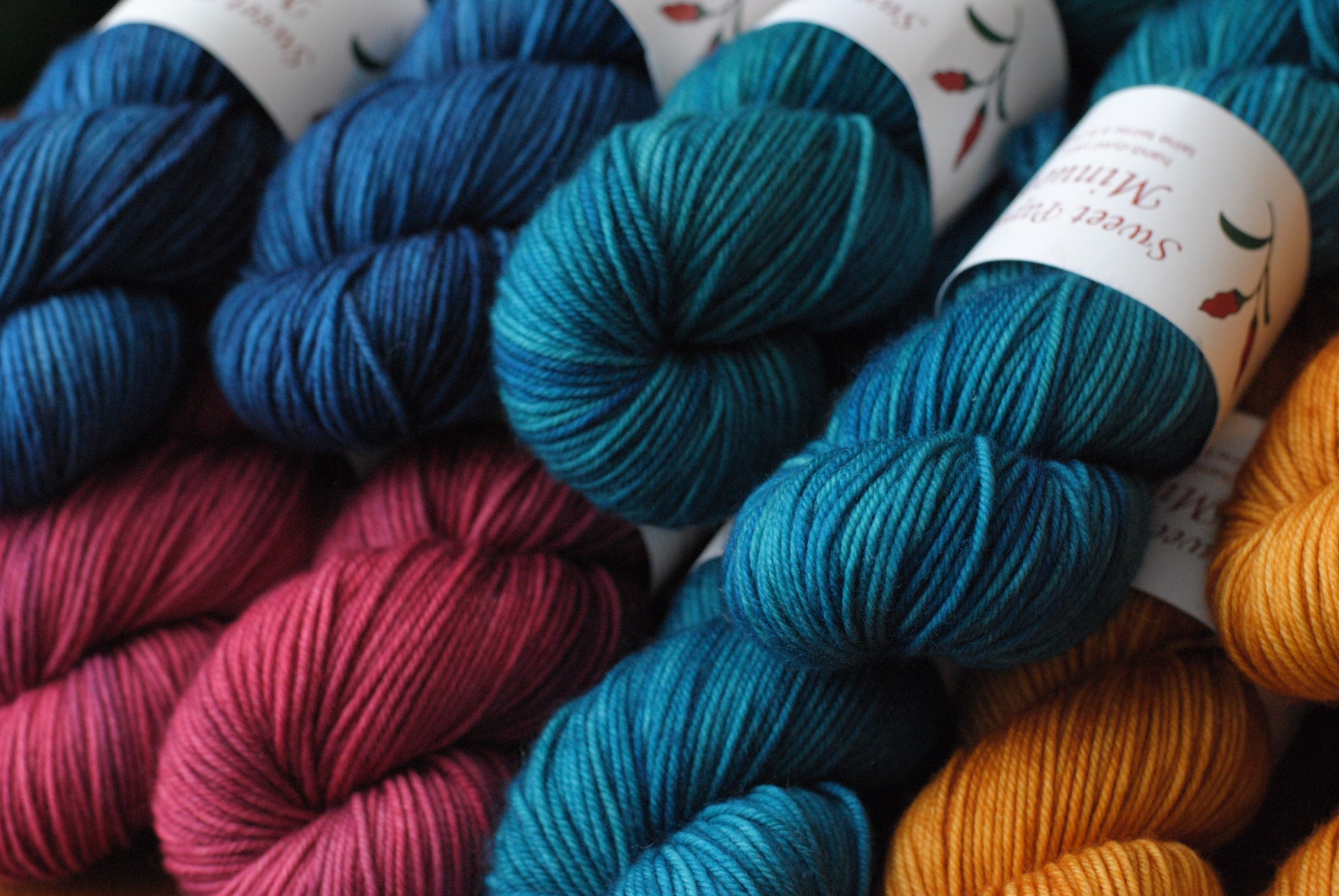 This year we're celebrating Sweet Paprika's 15th anniversary, and it's honestly been a bit hard to get my head around where the time has gone! We've been looking back through some of our old photos, and thought it would be fun to share a little retrospective here. Our little business has come a long way in the past 15 years!
Most of the images I'm including are not our polished product photos (although those have also come a long way since the early days), but more of a behind-the-scenes look at some of the memorable stepping stones along our journey.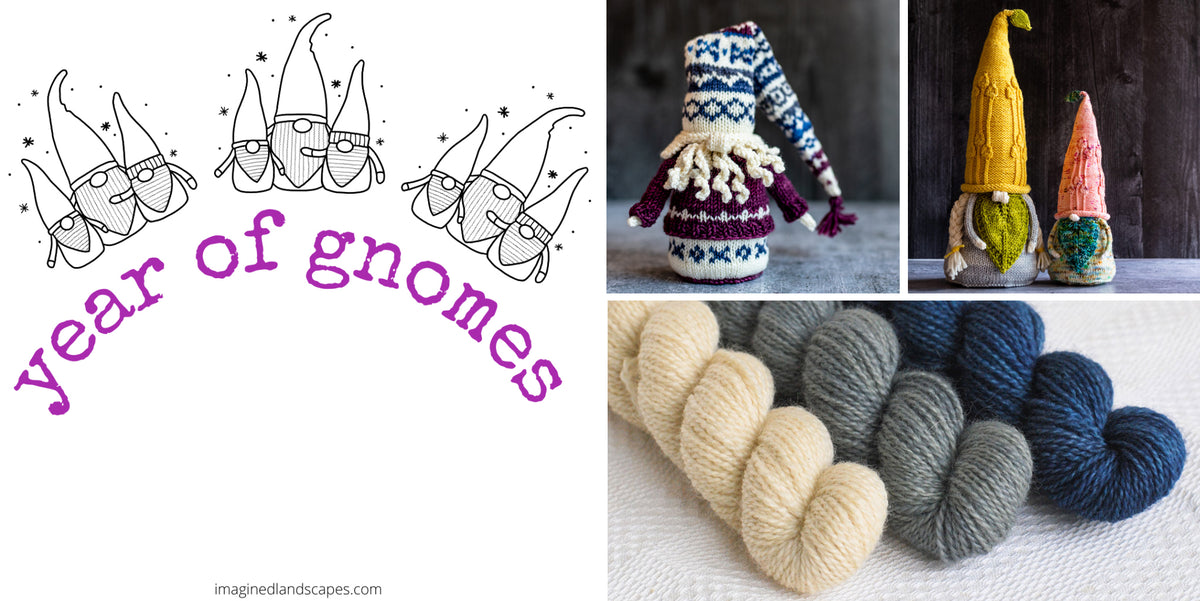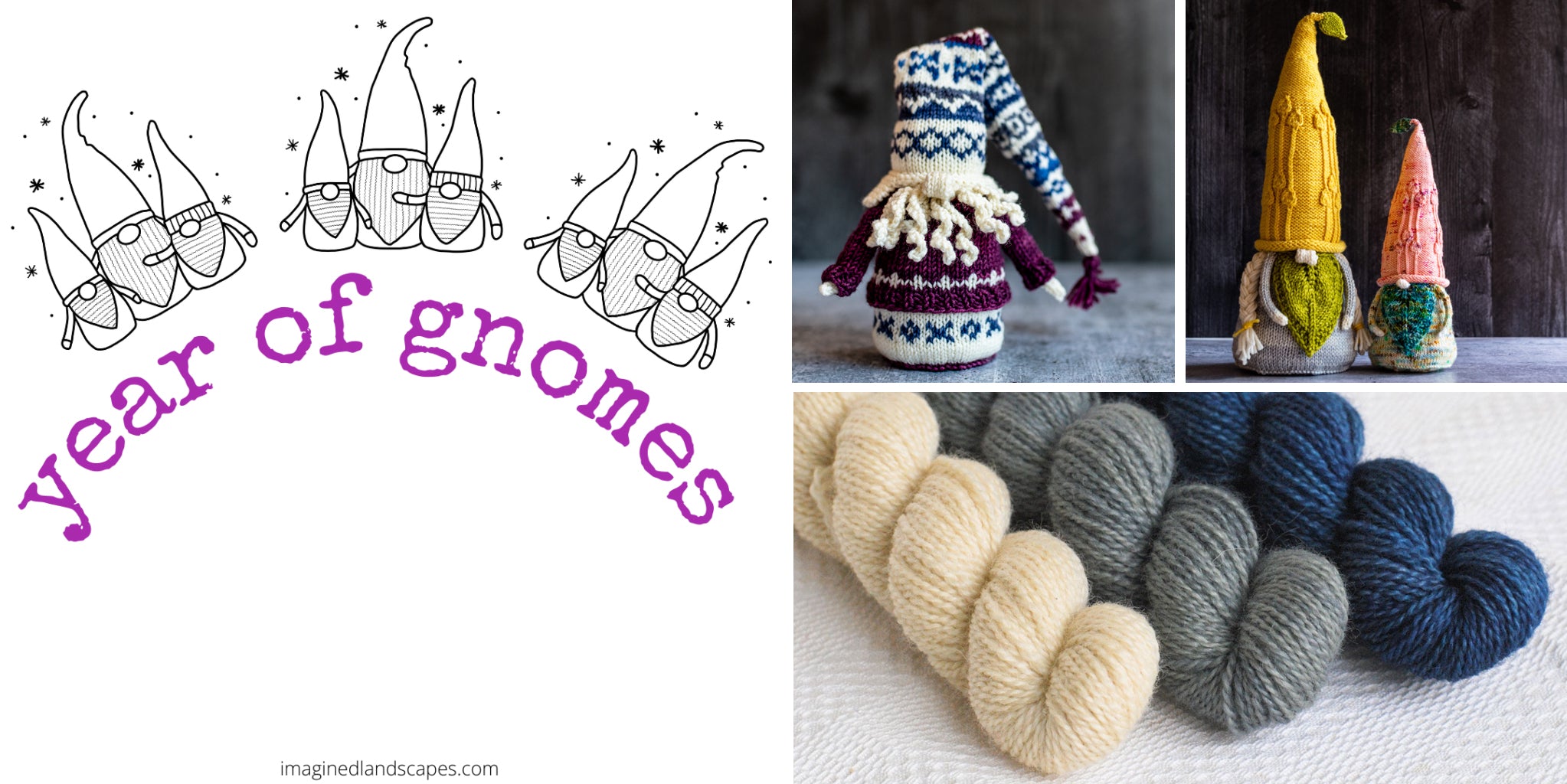 Last December, just as we were shutting down the dye studio for a holiday break, we got an email from one of our favourite customers telling us all about an upcoming event we might want to look into: the
Year of Gnomes Knit-Along
. We loved the idea, and couldn't resist joining in by dyeing up some mini-skein Gnome Sets for you to play with. We ordered in some special yarn as soon as we got back to work in January, and our
Gnome Sets
are now ready to head on out into the world!