Community Dye Studio!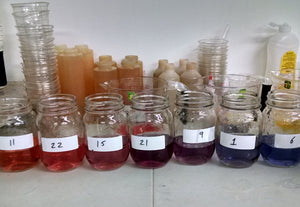 Big news! We're teaming up with Helios Makerspace to offer dye studio access for members who want to work on dyeing projects without investing in all their own tools and equipment. That means that during studio hours, members can come use our space to dye yarn, fibre, fabric, or anything else you can think of really! More details on membership pricing and studio hours are available here.
Our Dream
Have you ever dreamed about a textile arts space where you could go to use things like knitting machines, spinning wheels, looms for weaving, dyeing equipment, sewing machines, quilting frames… Since moving our studio into a new space we're renting from Helios Makerspace earlier this year, this dream has been starting to take shape slowly but surely. Opening up our dye studio to community members and training volunteers to help run the open studio hours is the first step towards achieving this goal!
What is Helios Makerspace?
From the Helios website: Helios Makerspace is a non-profit workshop in Montreal dedicated helping the community materialize ideas by providing easy access to tools and training. We provide access to a wide selection of equipment, a great creative community and a broad base of expertise. We pride ourselves on always having trained staff on-site.
Accessing the Makerspace is like going to a gym. You can get a membership which gives you access during business hours to the large set of tools at the workshop. By getting a membership, you are helping the workshop to pay the rent and maintaining the tools
Currently Helios is primarily a woodworking shop with some other tools like a laser cutter, 3-D printer and sewing machines. Debbie and I feel like textile equipment would be a natural extension of the makerspace model and are excited to help take Helios in this new direction!
For now we're offering the Sweet Paprika studio for use Thursday evenings and one Saturday a month with the idea that eventually Helios will be able to offer a dedicated fibre arts space with more hours and more equipment. Helios is entirely volunteer-run and the dye studio is no exception. We've trained a small team of volunteers to get this project started, but we will be looking for more volunteers soon!
How to get involved
If this dream sounds exciting to you, here are some ways you can get involved and support the project:
Open House / Membership Launch
To celebrate the launch of this project we're opening up the dye studio to the public on Thursday, Oct 3 from 6:30-8:30pm. We'll be leading a short activity during the evening, so you'll have a chance to work with acid dyes and merino wool roving to make your own felted dryer balls. (Wool dryer balls are used as an eco-friendly alternative to dryer sheets and fabric softeners, and can help decrease drying time and reduce static. They also make great practical gifts!)
You can find more details about the launch and RSVP here, and if you have friends who might be interested in joining us please free to share the Facebook event.
---
Leave a comment
---
Also in News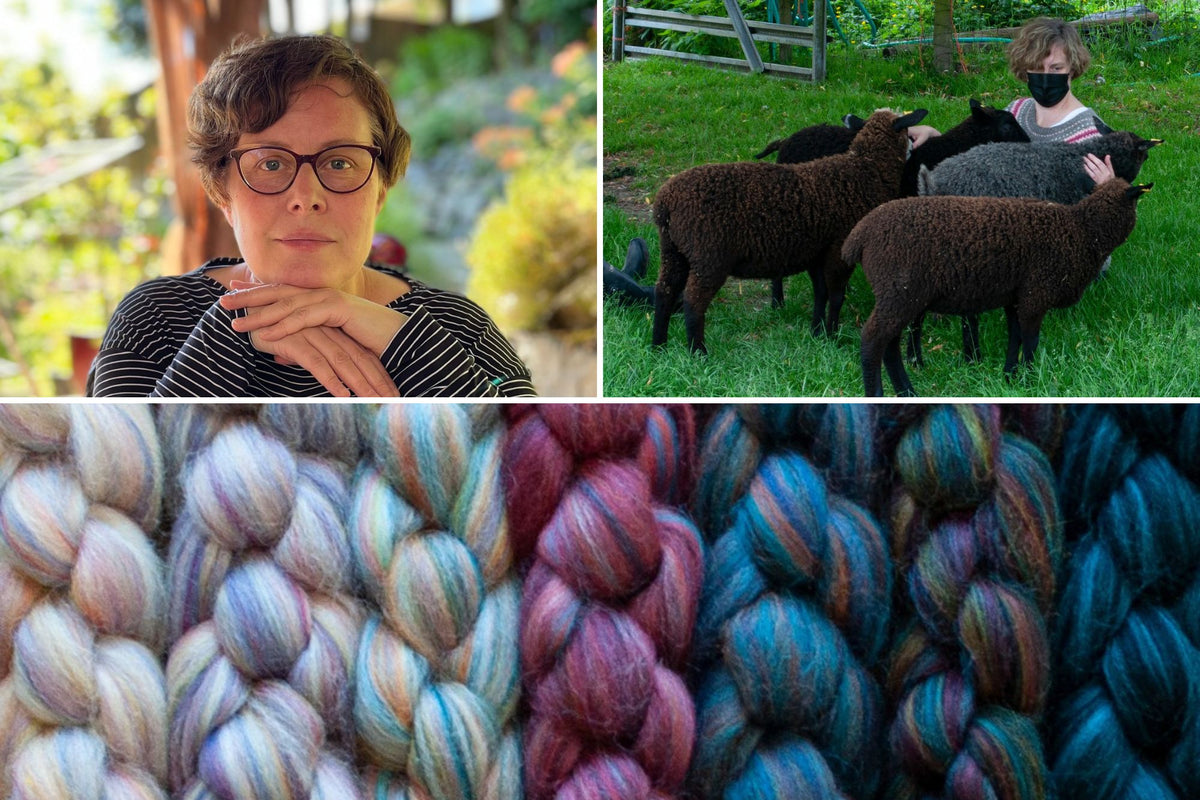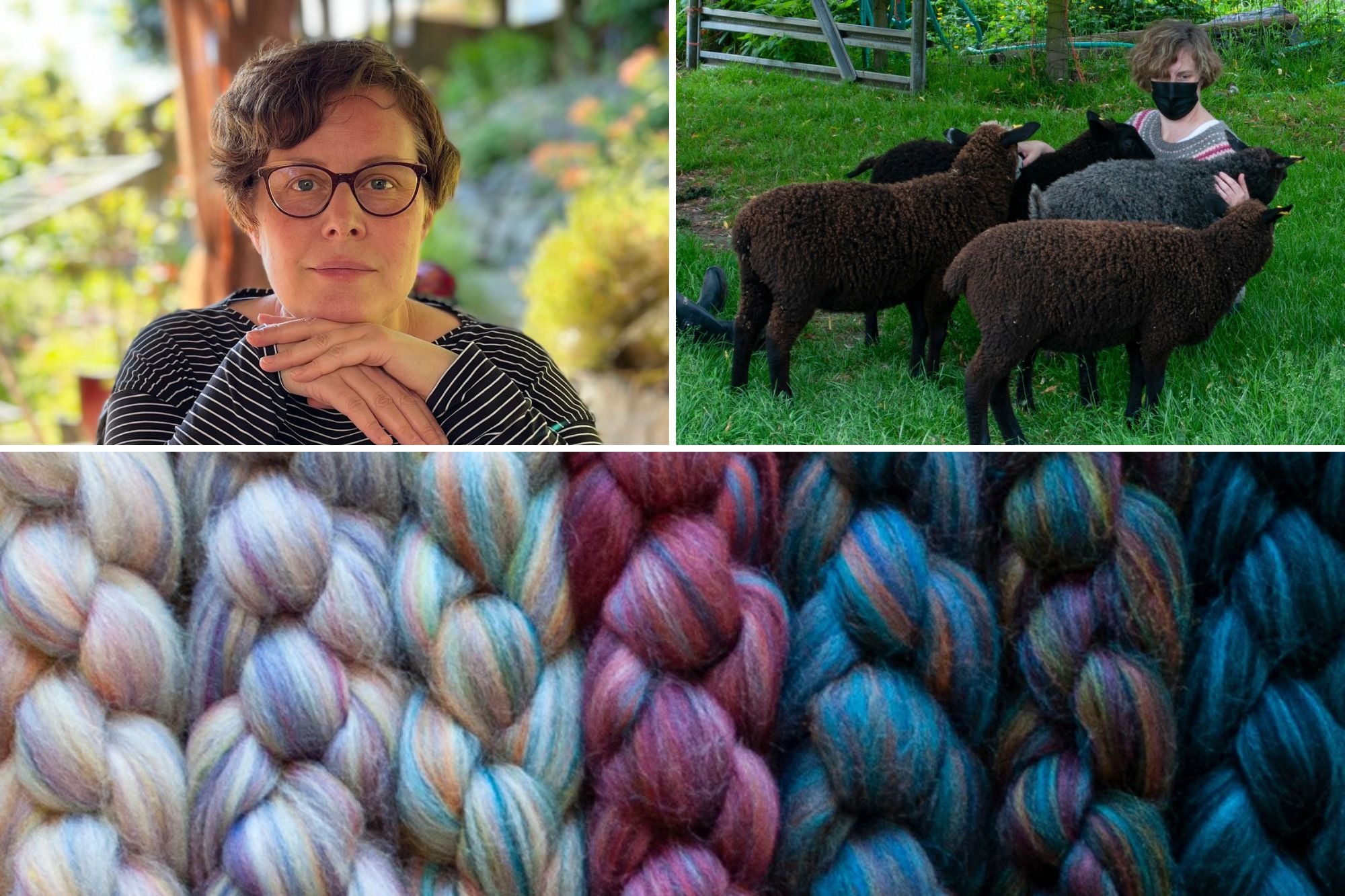 We first met Catherine Knutsson, our collaborator on the
Beyond Merino yarn club
, when she organized the Great Canadian Wool-Along last summer as a way to celebrate crafting with local materials and supporting Canadian wool farmers. We loved the concept of the wool-along, and jumped at the chance to connect with a community of Canadian wool-lovers.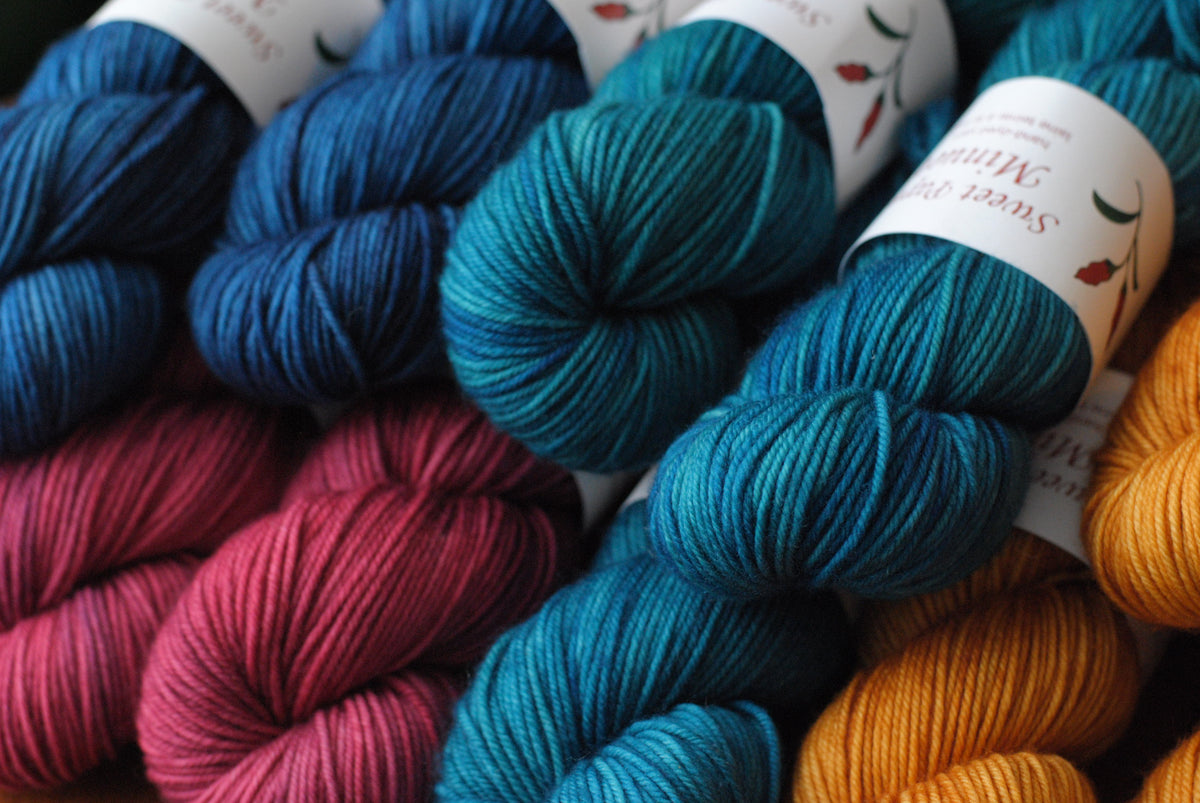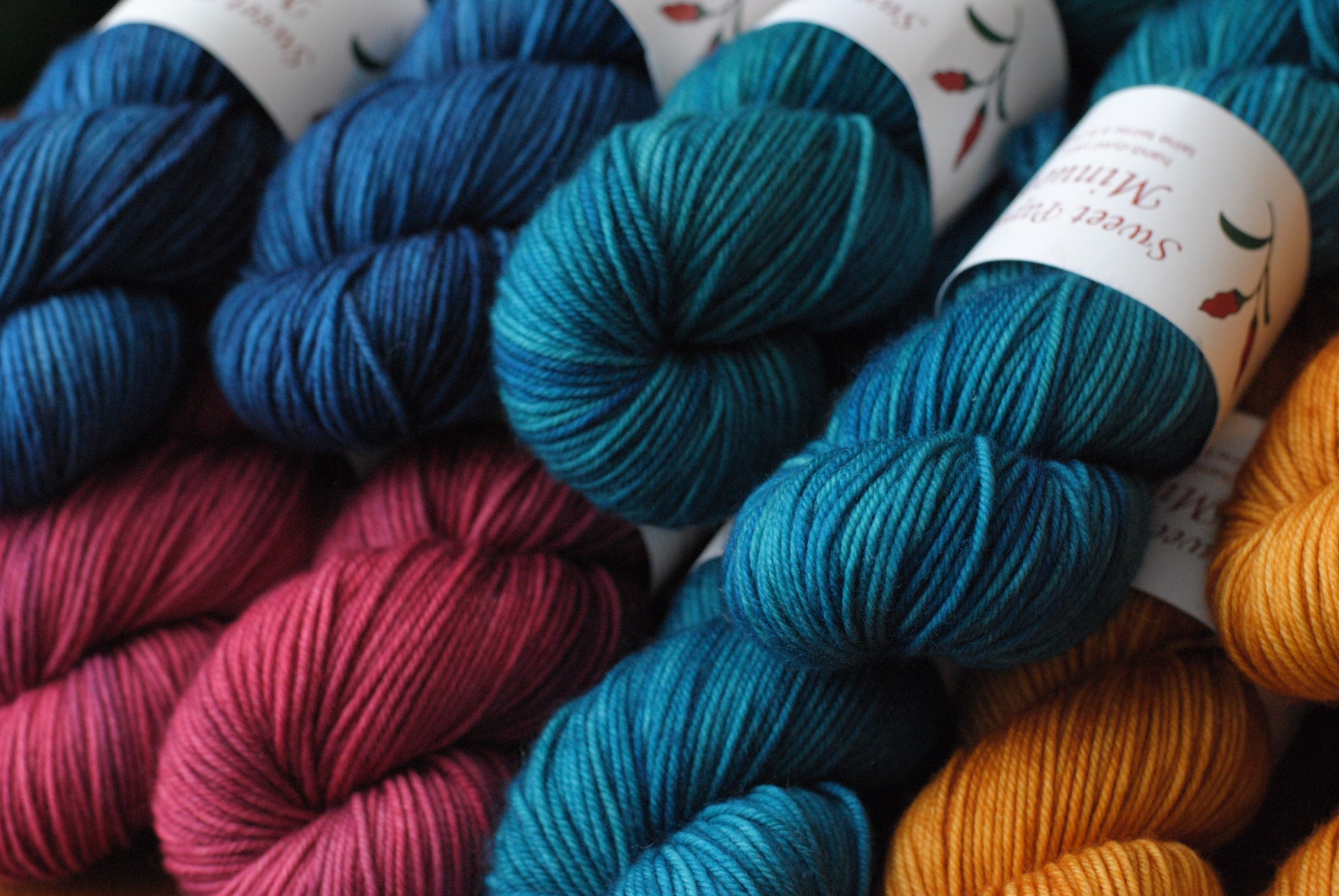 This year we're celebrating Sweet Paprika's 15th anniversary, and it's honestly been a bit hard to get my head around where the time has gone! We've been looking back through some of our old photos, and thought it would be fun to share a little retrospective here. Our little business has come a long way in the past 15 years!
Most of the images I'm including are not our polished product photos (although those have also come a long way since the early days), but more of a behind-the-scenes look at some of the memorable stepping stones along our journey.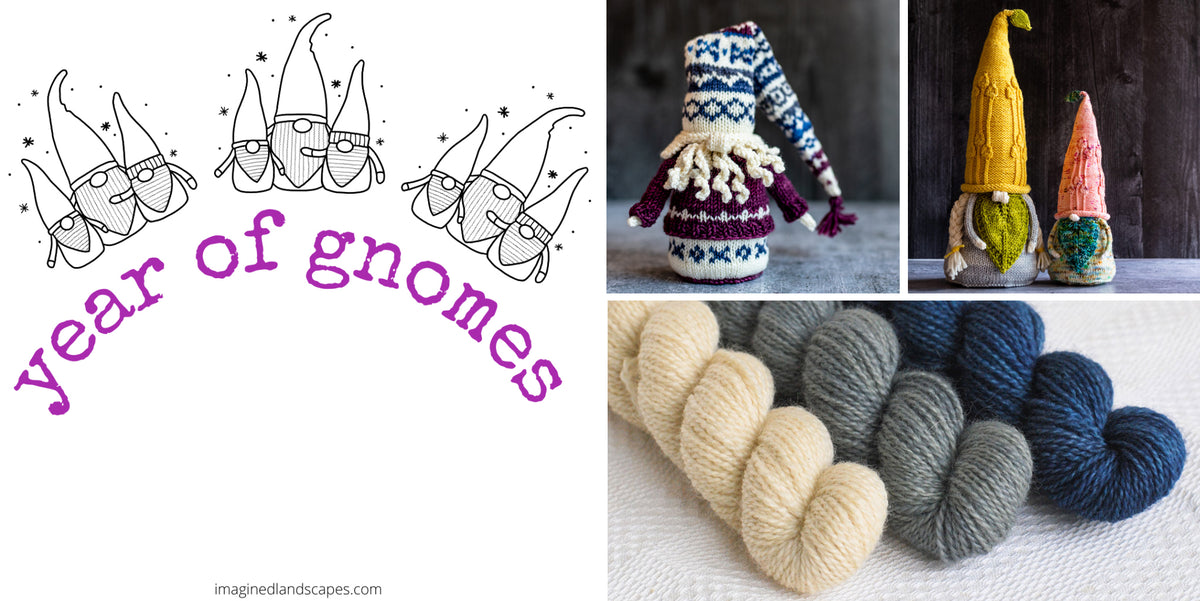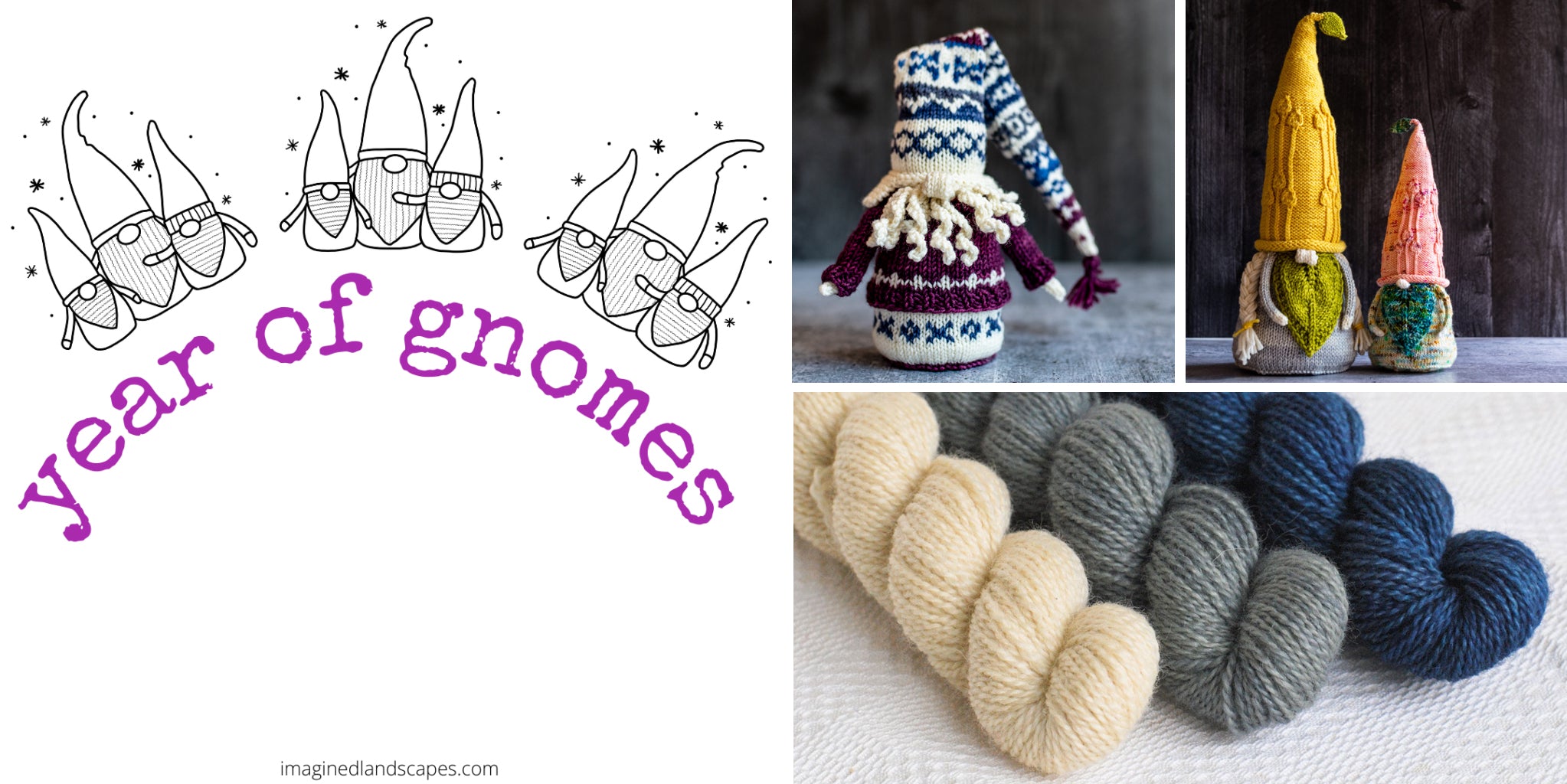 Last December, just as we were shutting down the dye studio for a holiday break, we got an email from one of our favourite customers telling us all about an upcoming event we might want to look into: the
Year of Gnomes Knit-Along
. We loved the idea, and couldn't resist joining in by dyeing up some mini-skein Gnome Sets for you to play with. We ordered in some special yarn as soon as we got back to work in January, and our
Gnome Sets
are now ready to head on out into the world!