30 ways to brighten your month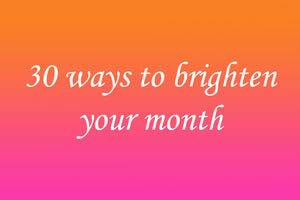 What is #OperationLoveNovember? See my previous blog post for why and how we came up with these ideas.
After we finished up #OperationLoveNovember this past fall, I had a few people ask for our list of actions that we came up with, either to use now in January or February (which can also be hard months), or to refer to next year. So, in no particular order, here they are:
Go for a brisk walk no matter the weather
Make a paper snowflake
Do a series of sun salutations
Watch a movie
Eat vegetables for breakfast
Wear something fancy
Make hot chocolate
Do some origami
Put on swing music and dance the Charleston
Eat ice cream
Do a sudoku puzzle
Go for a nighttime stroll
Make a cup of proper chai (recipe here!)
Play a card game
Take a hot bath
Bake something
Play a silly computer game
Read the comics
Lie on the floor for 10 minutes and breath
Wear hand-knit socks (or your favourite pair of socks)
Buy yourself flowers
Try a new recipe
Colour a picture or sketch a drawing
Play cat's cradle
Paint your toenails
Make a friendship bracelet
Have a fancy drink
Read a chapter of a favourite book
Buy yourself a treat
Call/email/write a friend you haven't talked to recently
Please feel free to use, adapt, and enjoy!
---
Leave a comment
---
Also in News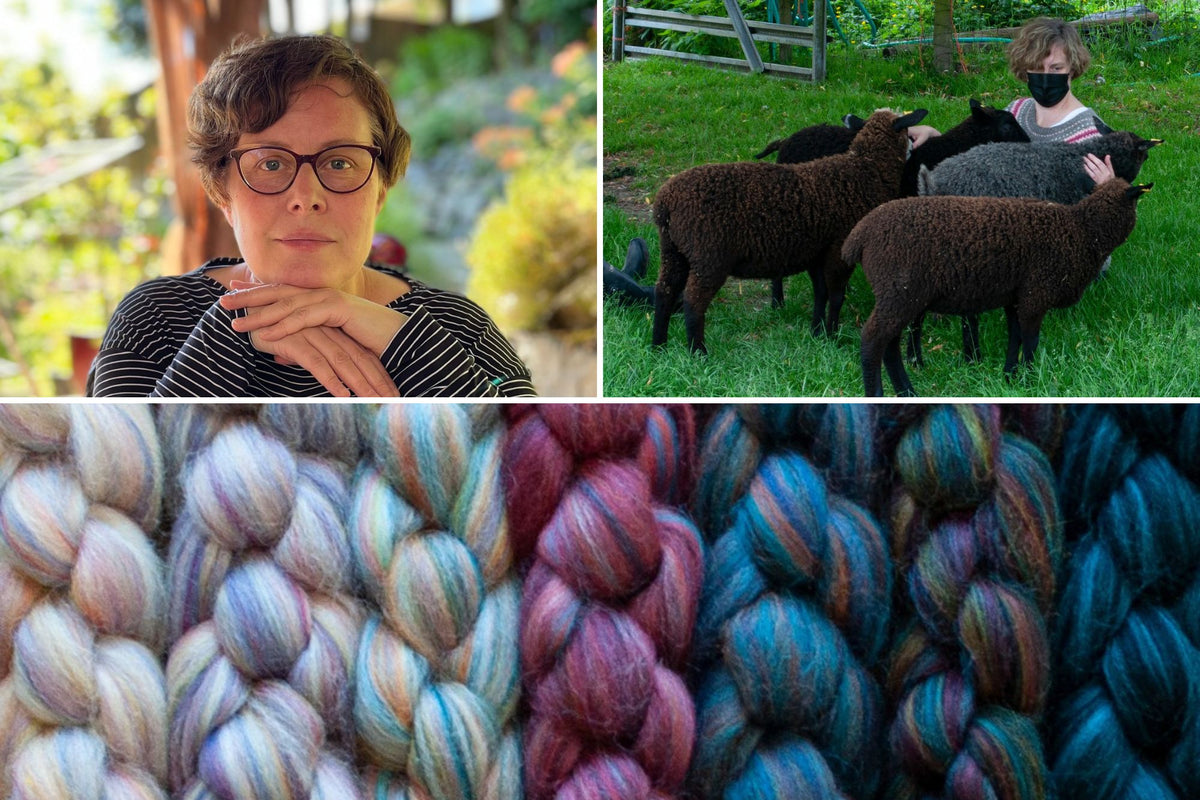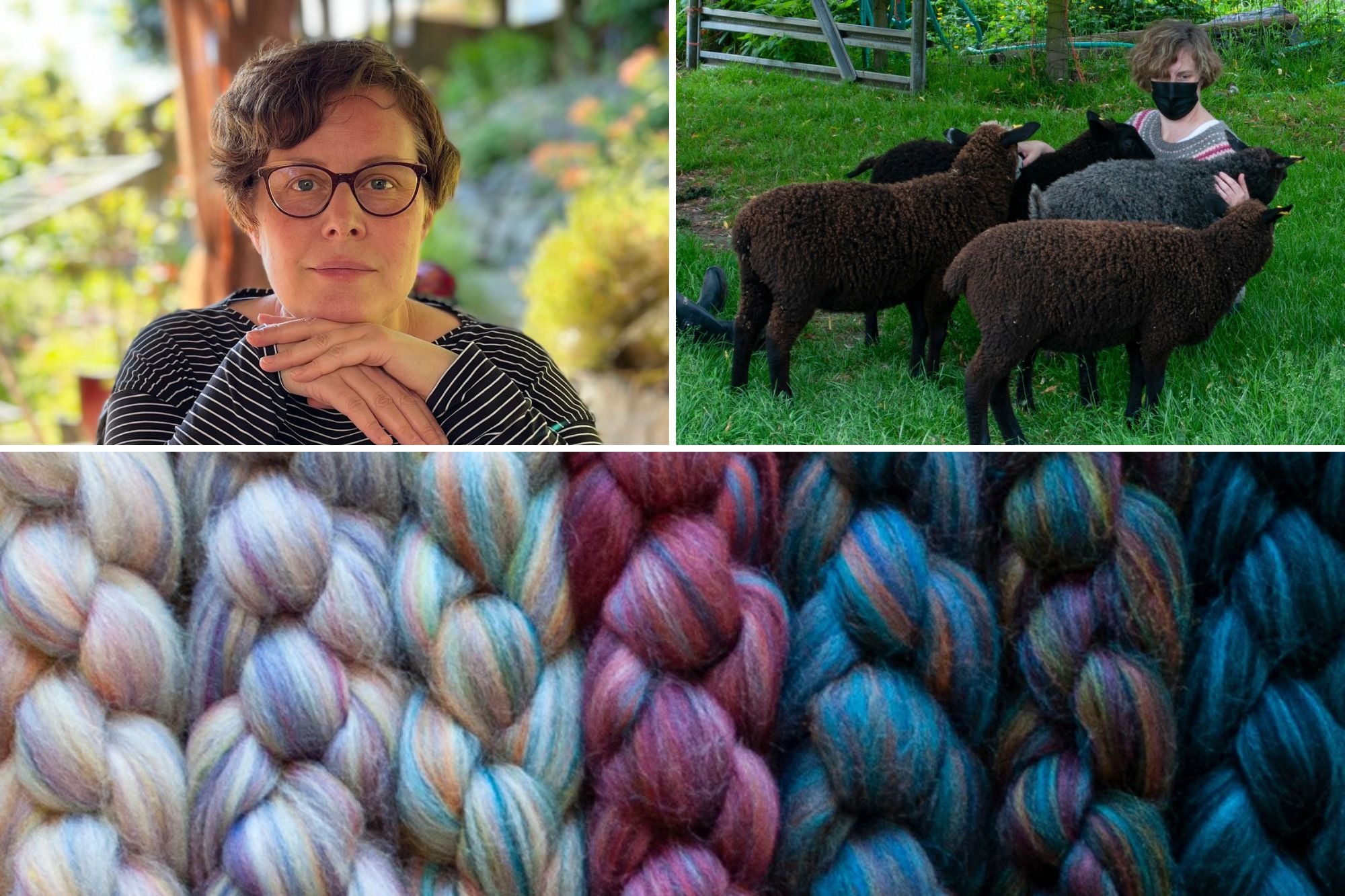 We first met Catherine Knutsson, our collaborator on the
Beyond Merino yarn club
, when she organized the Great Canadian Wool-Along last summer as a way to celebrate crafting with local materials and supporting Canadian wool farmers. We loved the concept of the wool-along, and jumped at the chance to connect with a community of Canadian wool-lovers.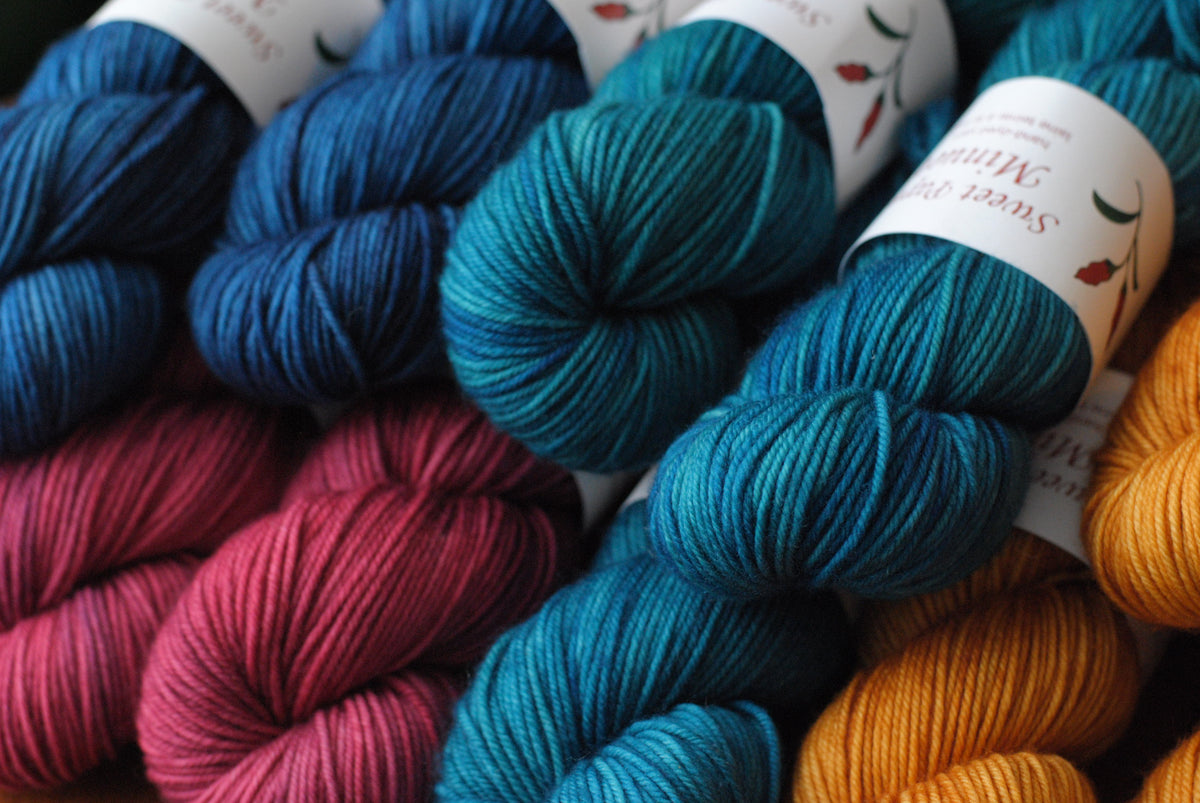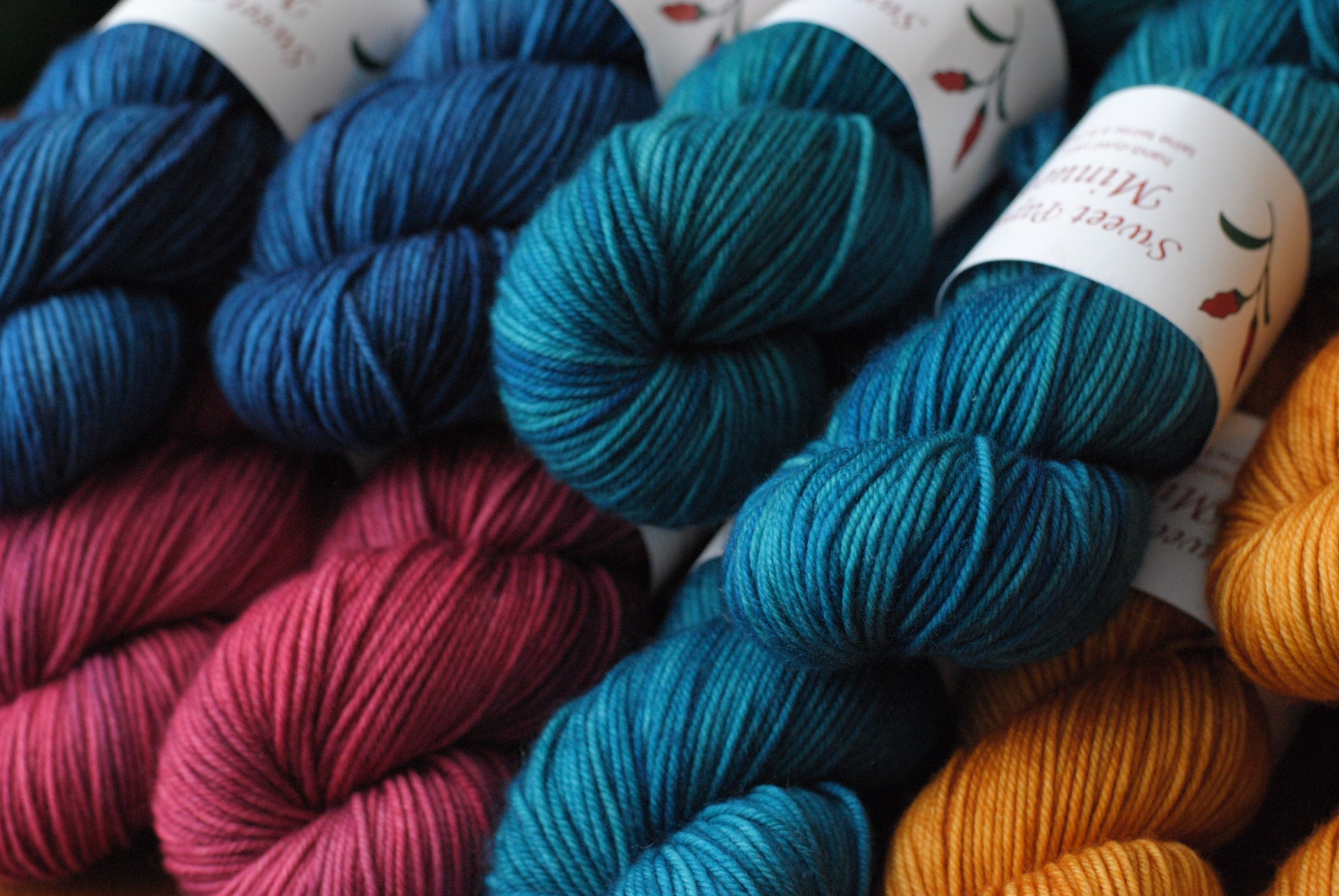 This year we're celebrating Sweet Paprika's 15th anniversary, and it's honestly been a bit hard to get my head around where the time has gone! We've been looking back through some of our old photos, and thought it would be fun to share a little retrospective here. Our little business has come a long way in the past 15 years!
Most of the images I'm including are not our polished product photos (although those have also come a long way since the early days), but more of a behind-the-scenes look at some of the memorable stepping stones along our journey.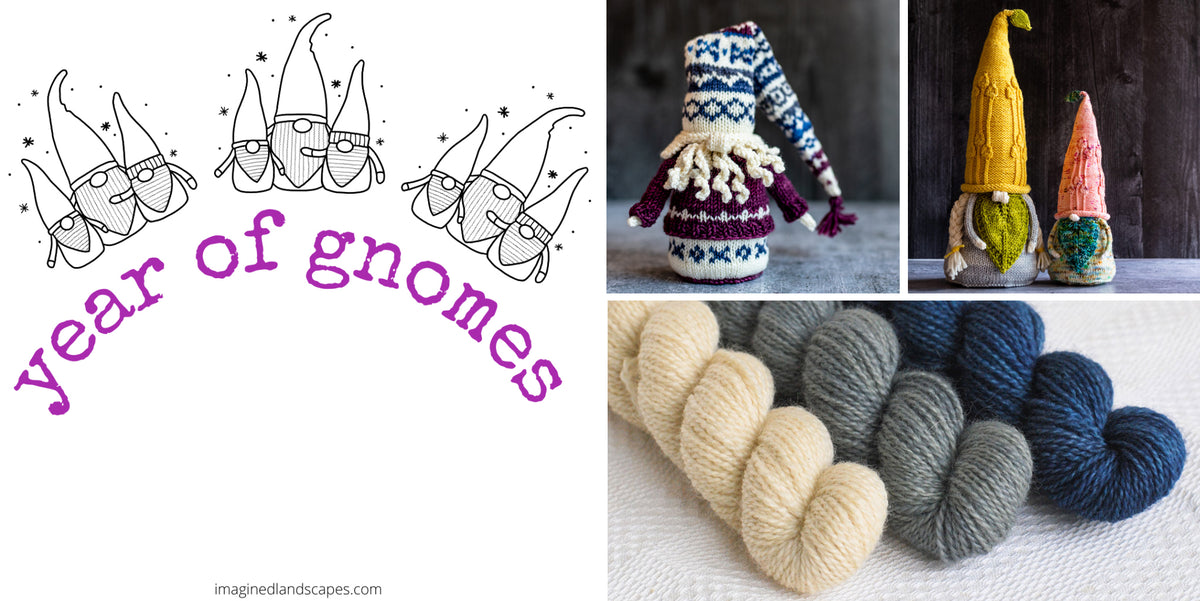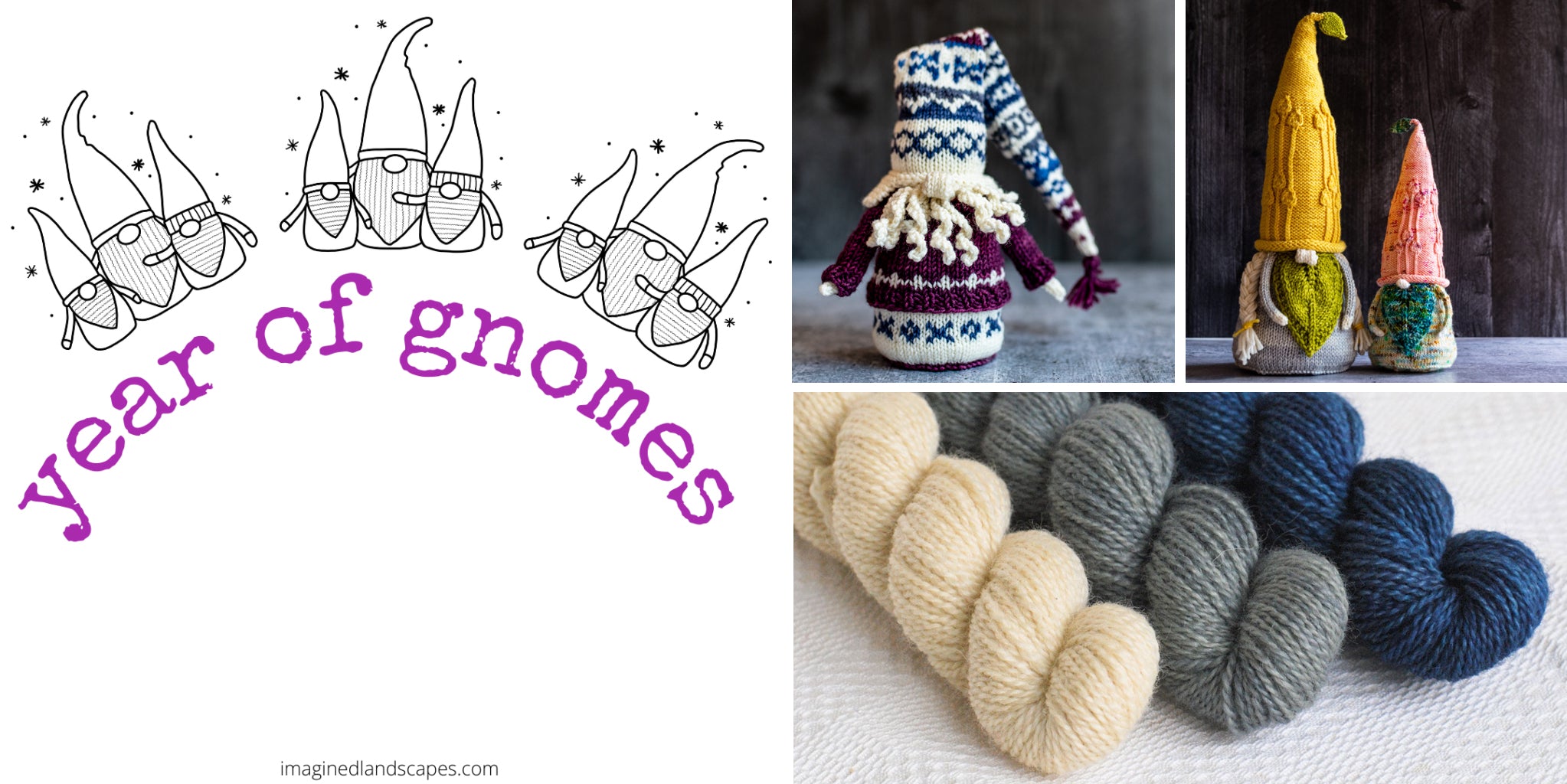 Last December, just as we were shutting down the dye studio for a holiday break, we got an email from one of our favourite customers telling us all about an upcoming event we might want to look into: the
Year of Gnomes Knit-Along
. We loved the idea, and couldn't resist joining in by dyeing up some mini-skein Gnome Sets for you to play with. We ordered in some special yarn as soon as we got back to work in January, and our
Gnome Sets
are now ready to head on out into the world!