Recipe: Chickpea Cookies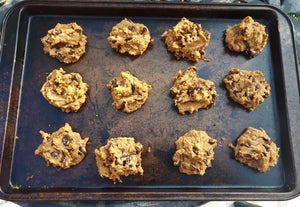 For the past year or two both Elizabeth and I have been buying a lot of our food through Nousrire, a bulk buying group that specializes in organic foods. My boyfriend and I usually place an order once every two months, and then a few weeks later we head over to Mile End to pack everything up in our own containers and bring it home to stock our pantry. 

Between our Nousrire orders and getting a Lufa farms box delivered to a local pickup point every week for our produce and other fresh foods, we've been going to the grocery store less and less lately. There are a few reasons that these alternatives have been working well for us. Partly it's the convenience, but we're also getting good prices for organic and local foods, as well as reducing our food-packaging waste. Another benefit is that we're buying a lot of healthy foods, so we're snacking on nuts and dried fruit rather than processed snack foods. 
Sometimes though, it's nice to have a bit of a treat. Since our Nousrire orders have included lots of dried chickpeas lately, as well as chocolate chips, peanut butter and the aforementioned fruit and nuts, we pretty much always have the ingredients for these cookies at hand. I like this recipe because it's relatively low in sugar, has the added protein from the chickpeas and nut butter, and is quick and easy to throw together (it's also gluten-free if that's important for you). I often make a double batch and freeze half - mostly to keep us from eating them all at once! 
Chickpea Cookies

1 1/2 cups cooked chickpeas (or 1 average-sized can)

1/3 cup peanut or almond butter

1/4 cup maple syrup or honey

1 tsp vanilla extract

1/4 tsp baking powder

1/4 tsp baking soda

1/2 tsp salt
extras: chocolate chips, raisins, nuts, etc
butter or oil for greasing
Directions:
Preheat oven to 350˚F and grease a large baking sheet (or line with parchment paper if you prefer).  
Mix everything except the extras in a food processor until smooth. It will be quite a bit softer than a normal flour-based cookie dough. 
Stir in your extras (I find it easier to transfer everything to a bowl for this step).
Place spoonfuls of dough onto prepared baking sheet.
Bake for 25 minutes, or until browned. The cookies should still be somewhat soft in the centre. 
Enjoy! These cookies don't last long around our place, but if you're going to keep them for more than a day or two store them in the fridge or freezer. 
Makes 12-16 cookies, depending on how many extras you throw in!
---
Leave a comment
---
Also in News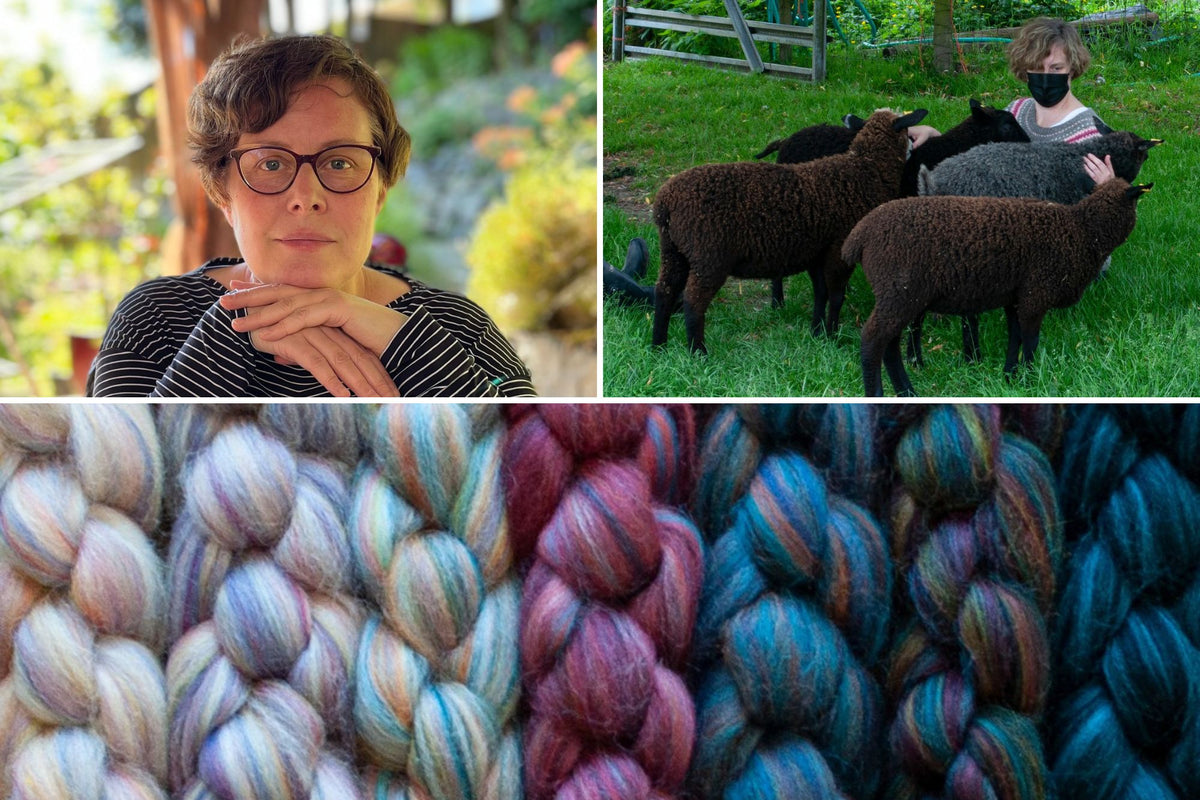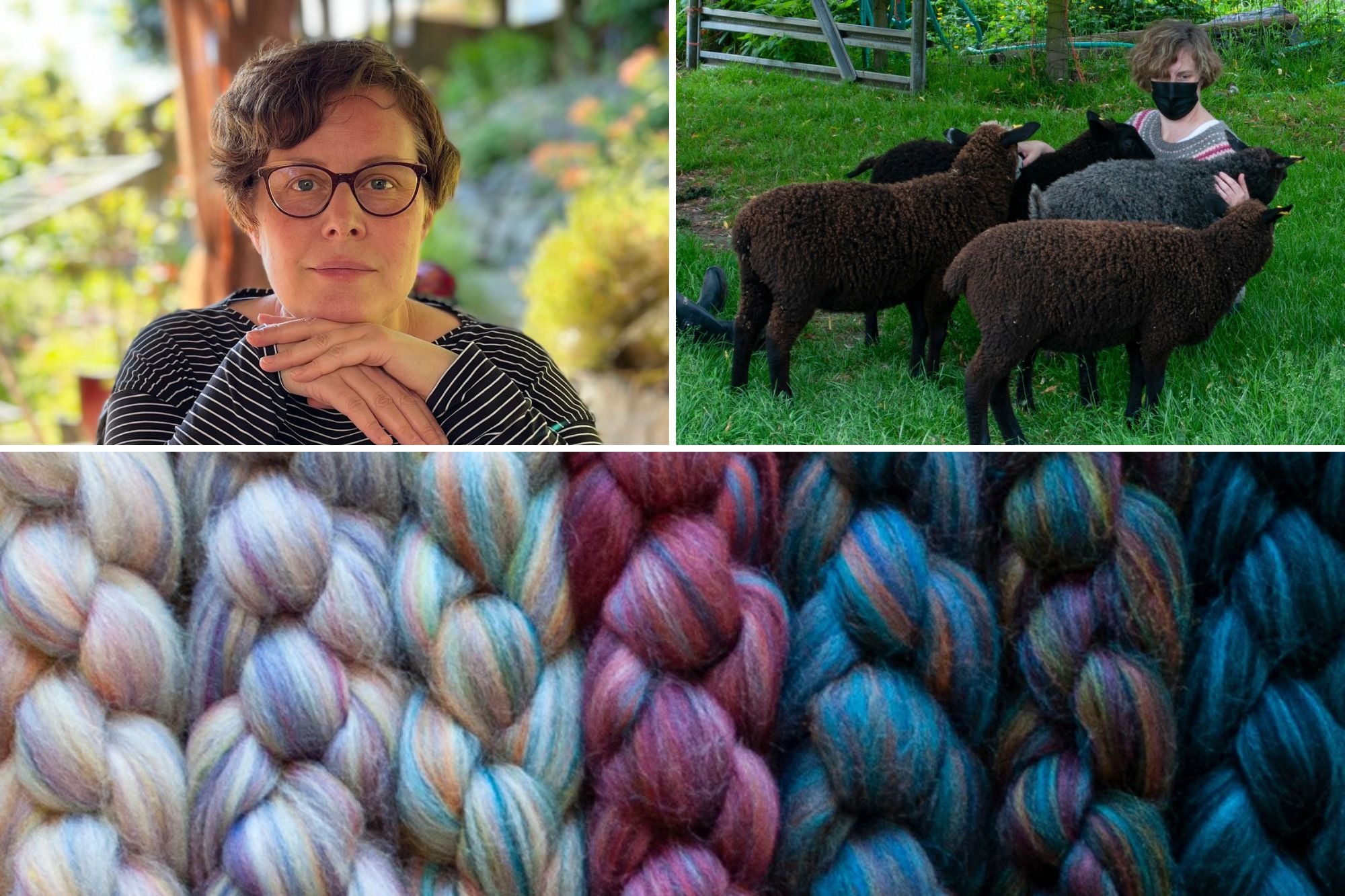 We first met Catherine Knutsson, our collaborator on the
Beyond Merino yarn club
, when she organized the Great Canadian Wool-Along last summer as a way to celebrate crafting with local materials and supporting Canadian wool farmers. We loved the concept of the wool-along, and jumped at the chance to connect with a community of Canadian wool-lovers.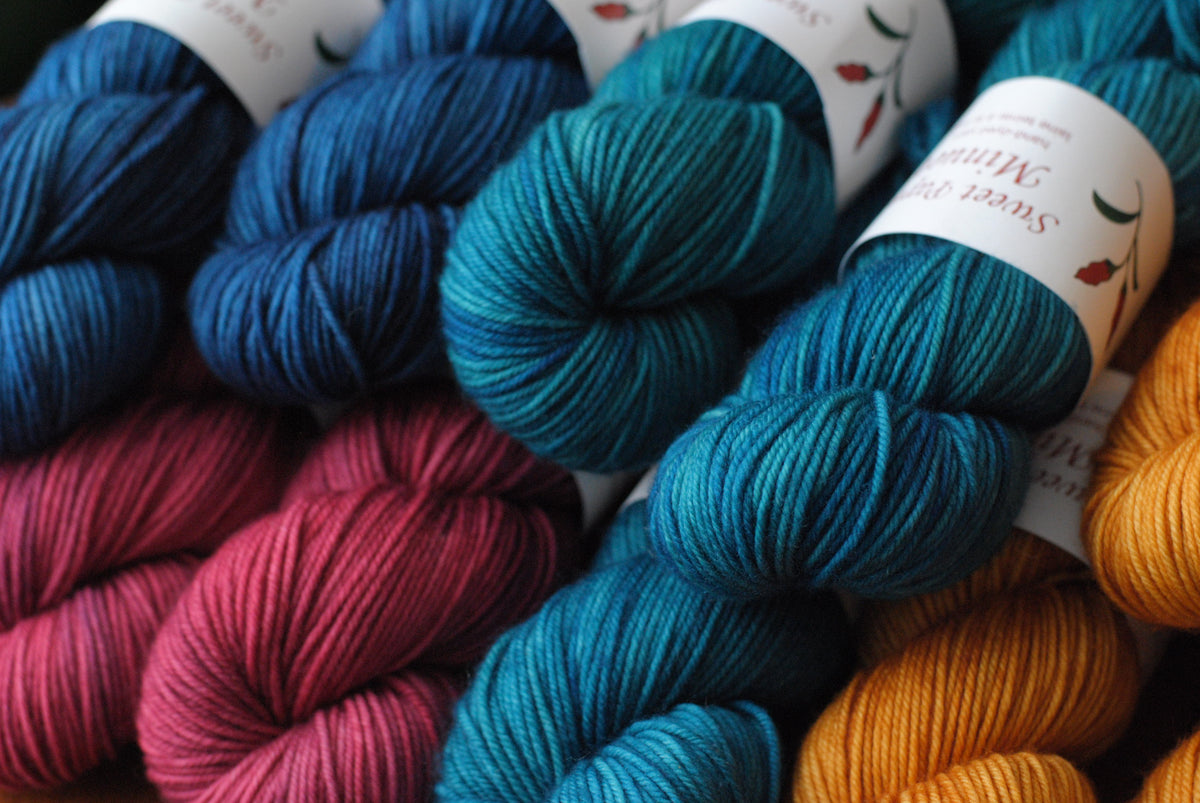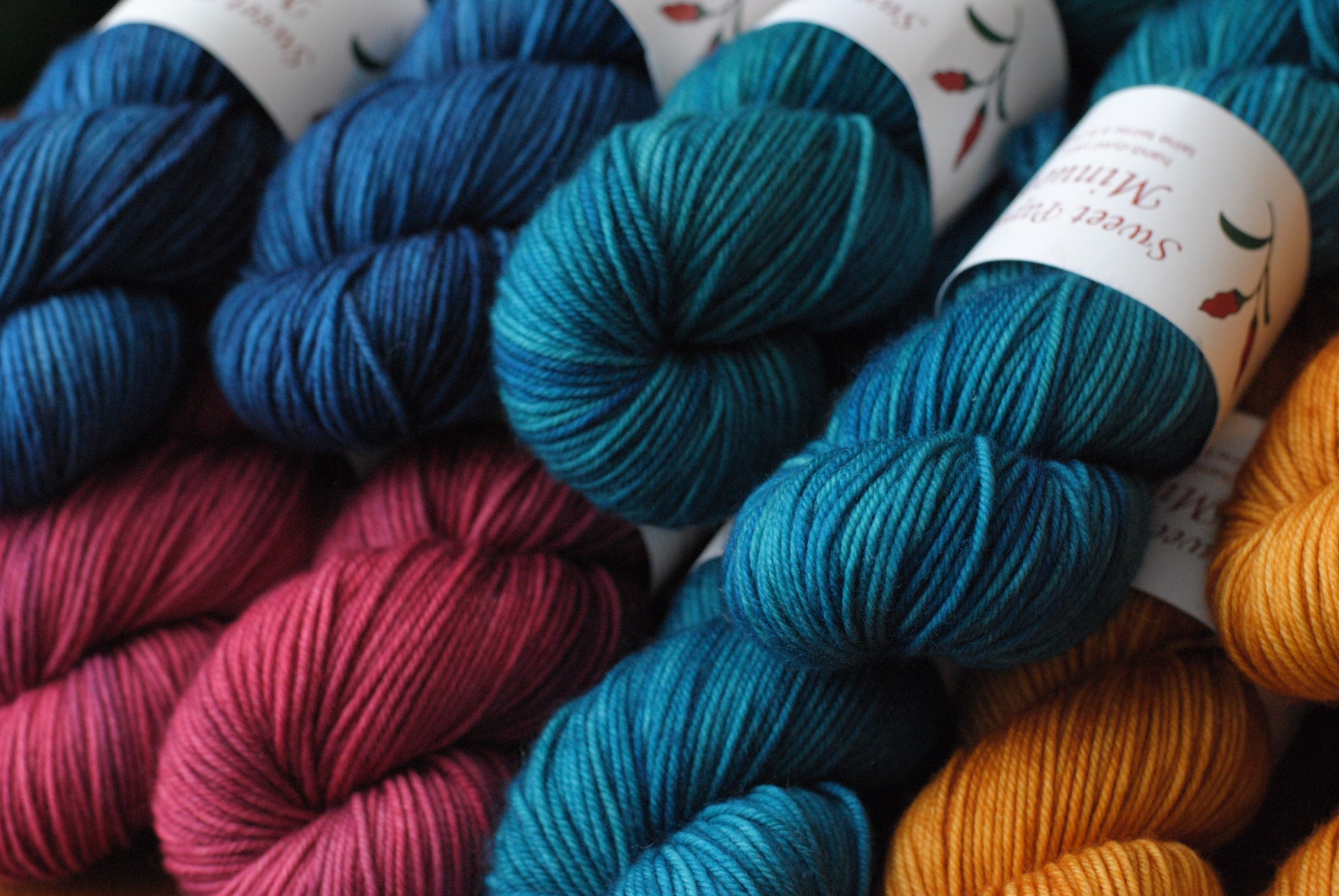 This year we're celebrating Sweet Paprika's 15th anniversary, and it's honestly been a bit hard to get my head around where the time has gone! We've been looking back through some of our old photos, and thought it would be fun to share a little retrospective here. Our little business has come a long way in the past 15 years!
Most of the images I'm including are not our polished product photos (although those have also come a long way since the early days), but more of a behind-the-scenes look at some of the memorable stepping stones along our journey.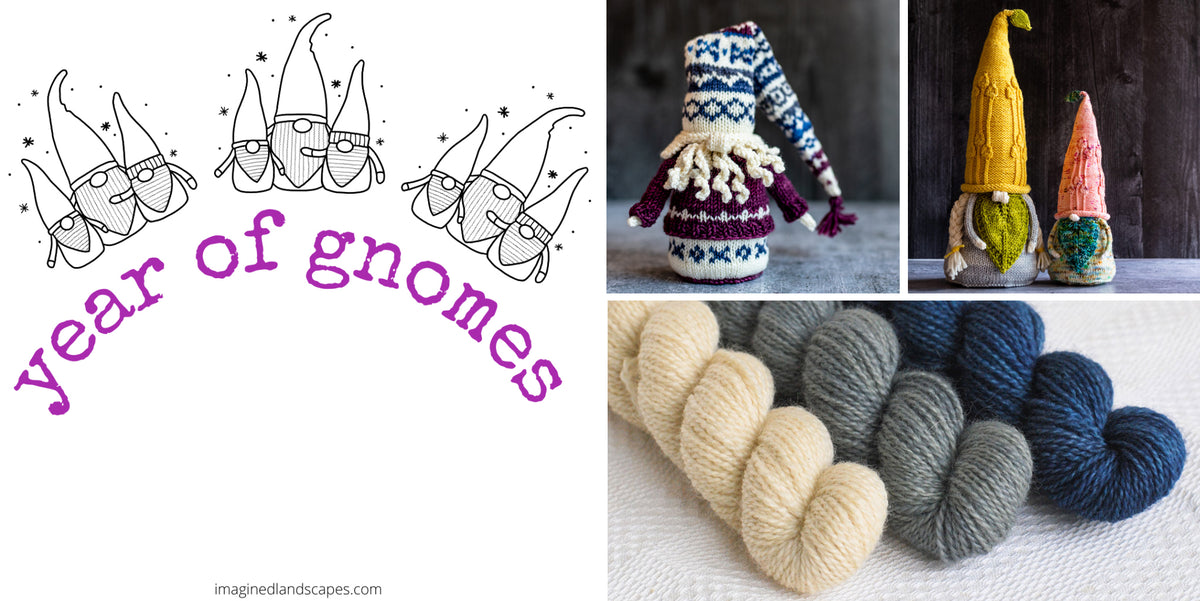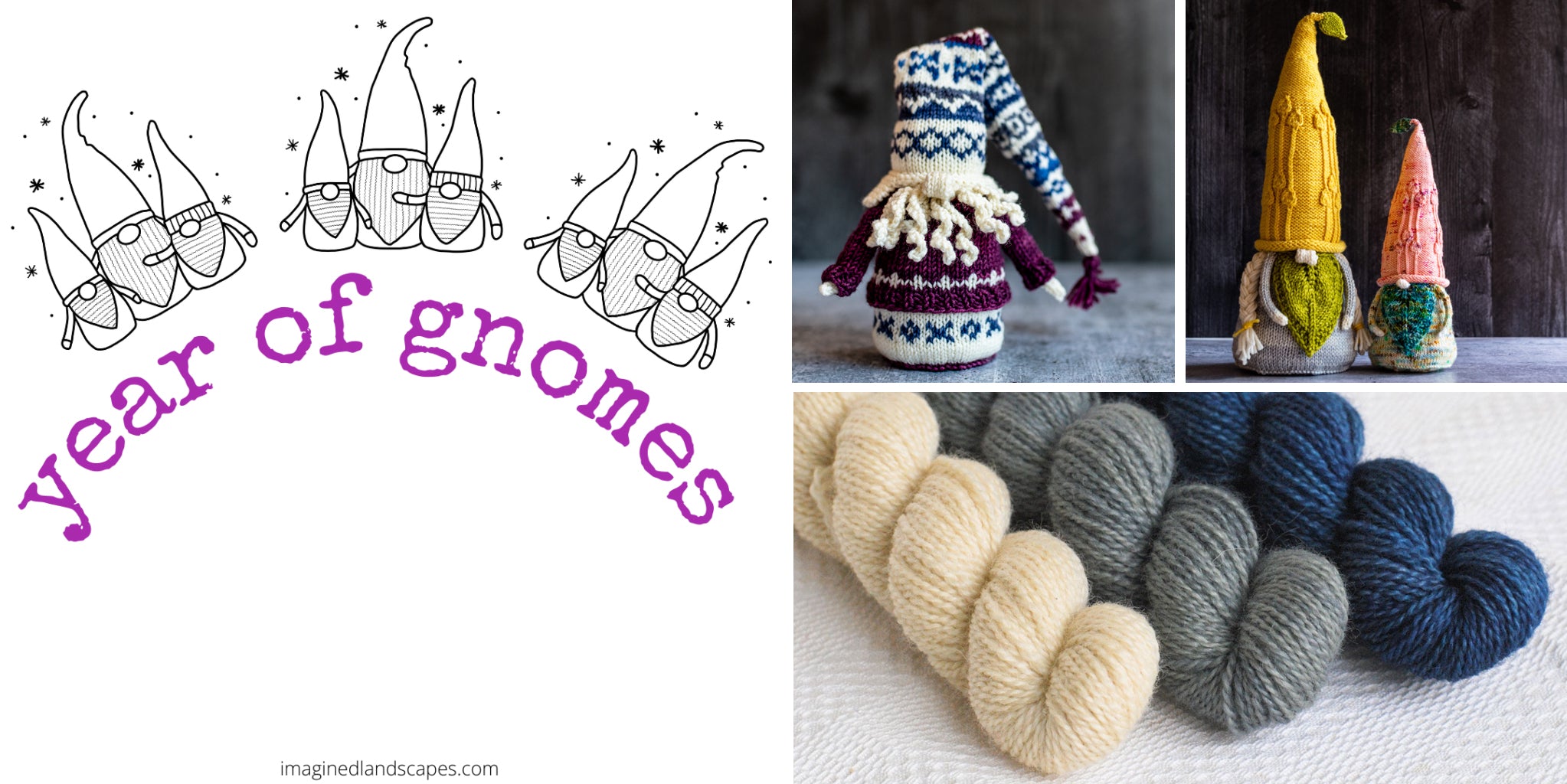 Last December, just as we were shutting down the dye studio for a holiday break, we got an email from one of our favourite customers telling us all about an upcoming event we might want to look into: the
Year of Gnomes Knit-Along
. We loved the idea, and couldn't resist joining in by dyeing up some mini-skein Gnome Sets for you to play with. We ordered in some special yarn as soon as we got back to work in January, and our
Gnome Sets
are now ready to head on out into the world!