Saltwater Classics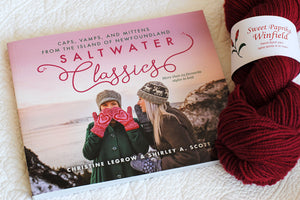 I thoroughly enjoyed reading Saltwater Mittens when we started carrying it last spring, and was delighted to find out earlier this year that there was a sequel in the works. Saltwater Classics is now here!
Saltwater Classics continues in the style of Saltwater Mittens, and includes several more mitten patterns, but it also includes many patterns for hats, caps and vamps. What are vamps? From what I can gather after reading The Great Vamp Debate, vamps are usually thick short socks that are worn as an extra layer inside boots or as a slipper indoors – with many regional variations of course. All I know for sure is that I definitely need a pair or two!
First on my knitting list (and already on my needles) is a new hat for my son. We looked through the book together and he chose the Viking-inspired Helmet which can be worn three ways: with the flap covering the back of your neck, turned up in warmer weather, or turned around completely if you need extra coverage on your face.
Red was the requested colour, so I'm knitting the Helmet in our Winfield yarn in Orchid. We're planning a pair of red and white mittens to match, but haven't settled on a pattern for those just yet.
Like Saltwater Mittens, this book is full of gorgeous photography and Newfoundland history and vocabulary. Newfoundland is on my wish list of places to visit and reading Saltwater Classics only makes me more inspired to plan that trip.
The patterns are rated in degree of difficulty from * Easy Does It and ** Tangly, to *** Over the Wharf, with a good selection of patterns at each level. I also enjoyed the "Nan at your Side" tips and tricks sprinkled throughout the book. These tips include how to work neater ribbing, picking up stitches without making holes, and weaving in yarn floats Nan's way.
All of the patterns in both Saltwater Mittens and Saltwater Classics are knit with Briggs and Little yarns. Our rustic Canadian wool Winfield yarn (which is actually spun at the Briggs and Little mill) is the perfect match for the patterns in these books so we've put together some kits which include a copy of the book and two full skeins of Winfield - enough yarn to make at least one pair of mittens.
---
Leave a comment
---
Also in News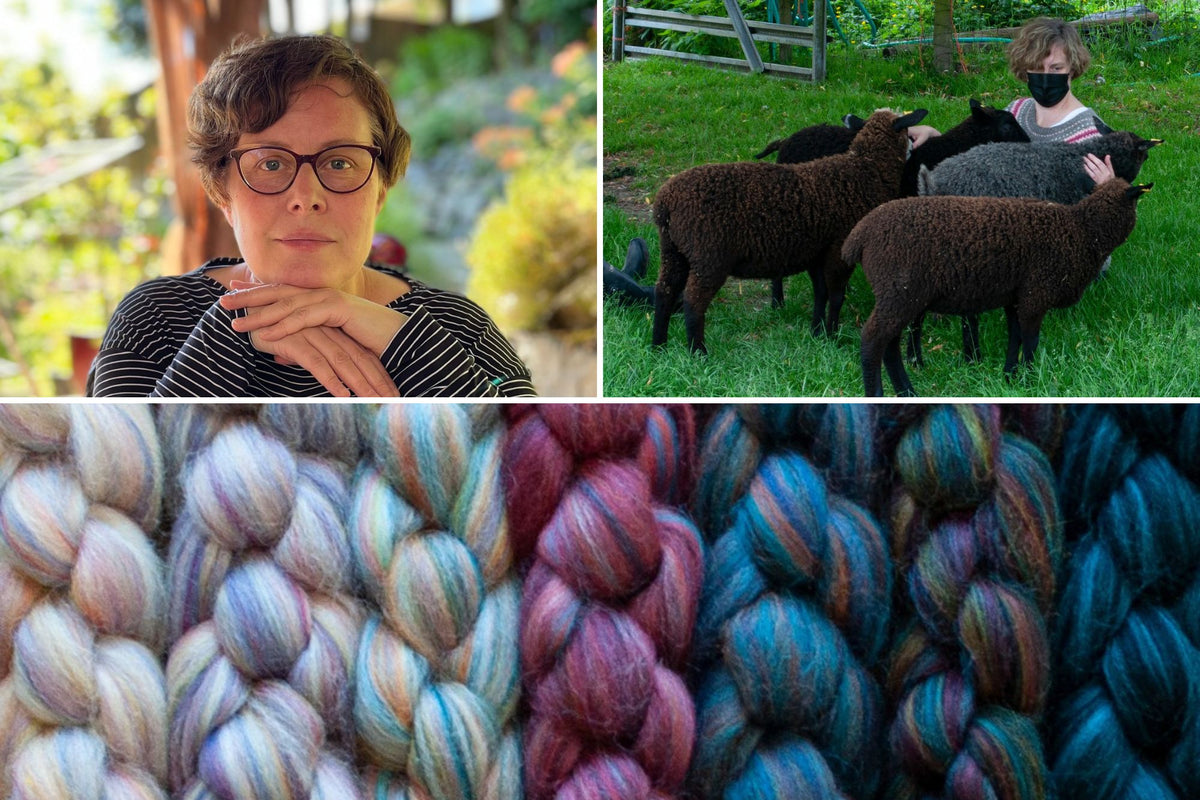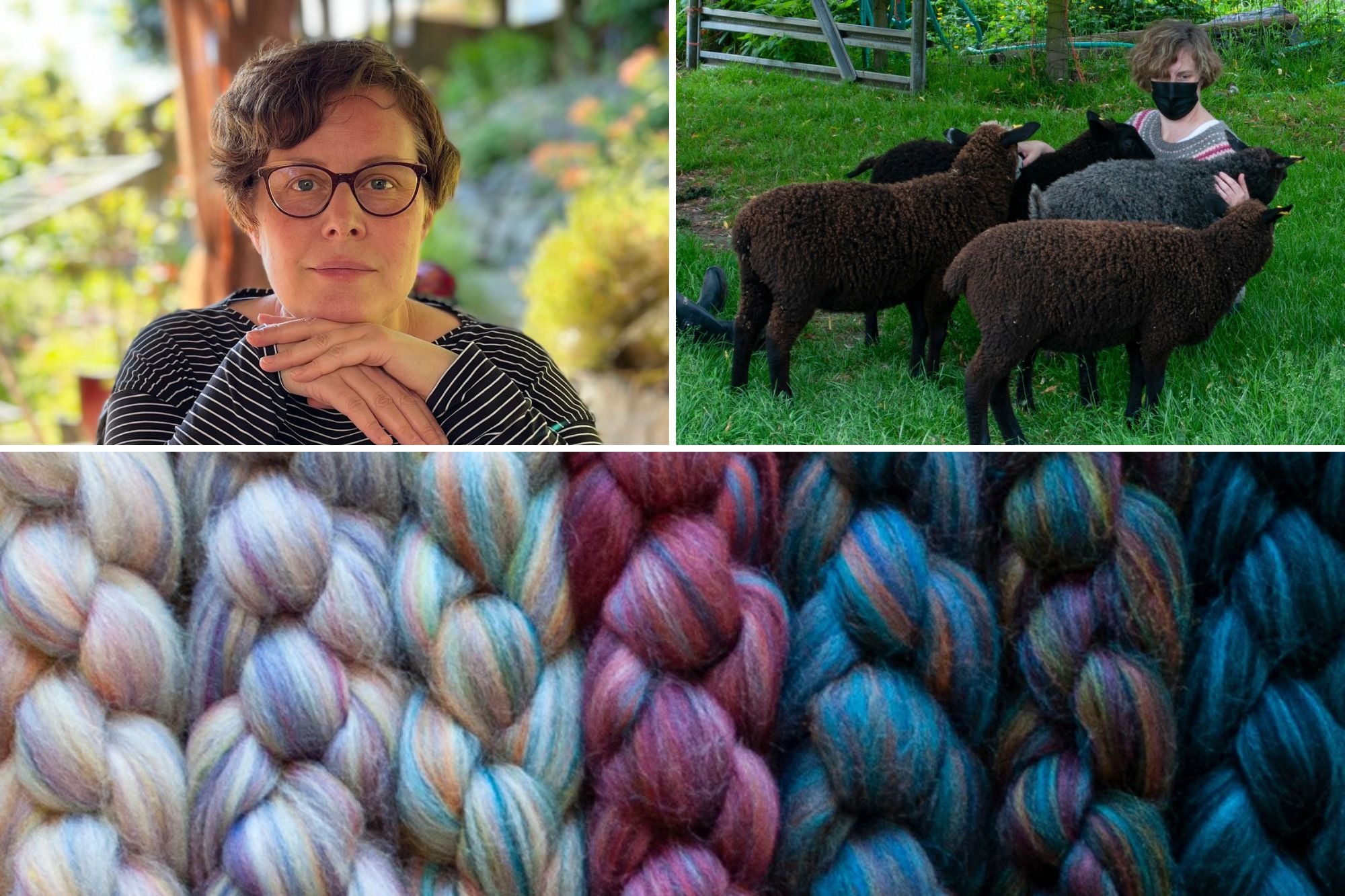 We first met Catherine Knutsson, our collaborator on the
Beyond Merino yarn club
, when she organized the Great Canadian Wool-Along last summer as a way to celebrate crafting with local materials and supporting Canadian wool farmers. We loved the concept of the wool-along, and jumped at the chance to connect with a community of Canadian wool-lovers.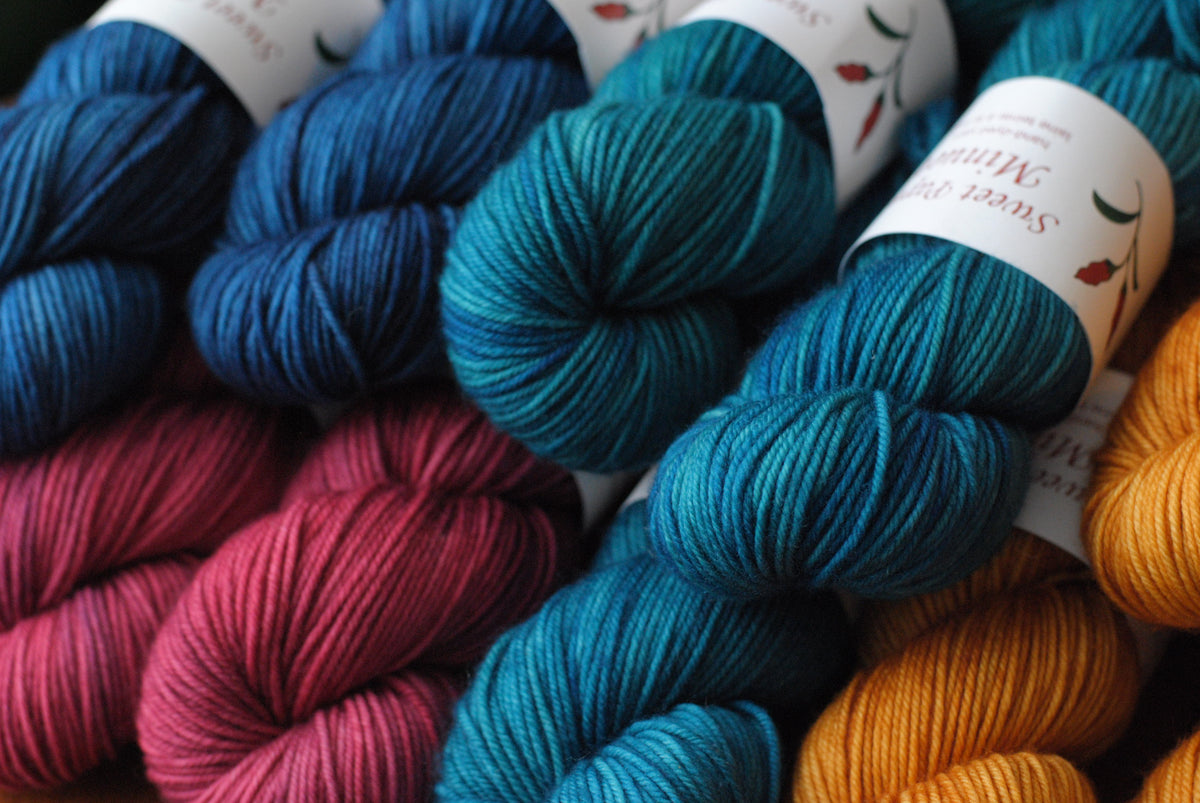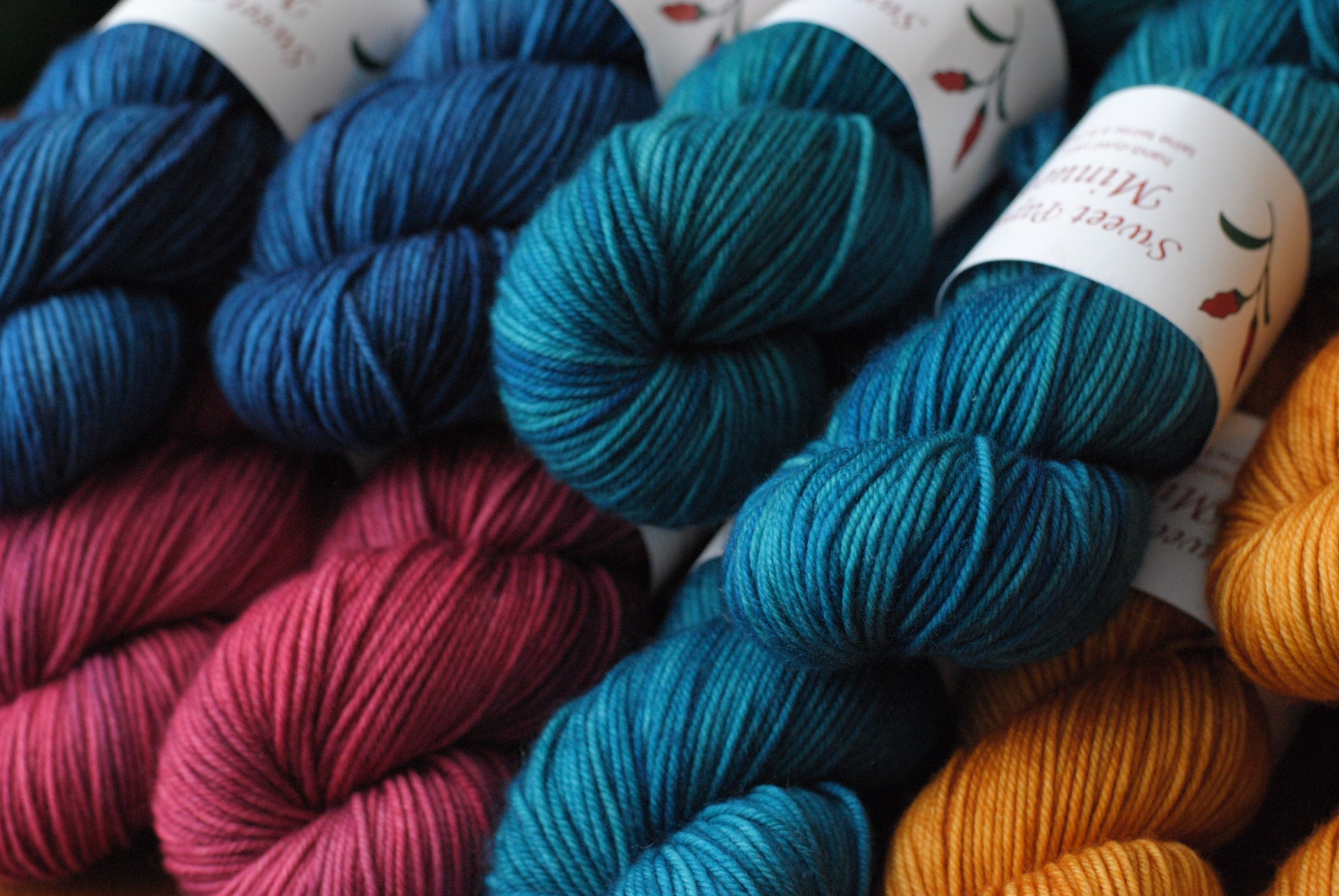 This year we're celebrating Sweet Paprika's 15th anniversary, and it's honestly been a bit hard to get my head around where the time has gone! We've been looking back through some of our old photos, and thought it would be fun to share a little retrospective here. Our little business has come a long way in the past 15 years!
Most of the images I'm including are not our polished product photos (although those have also come a long way since the early days), but more of a behind-the-scenes look at some of the memorable stepping stones along our journey.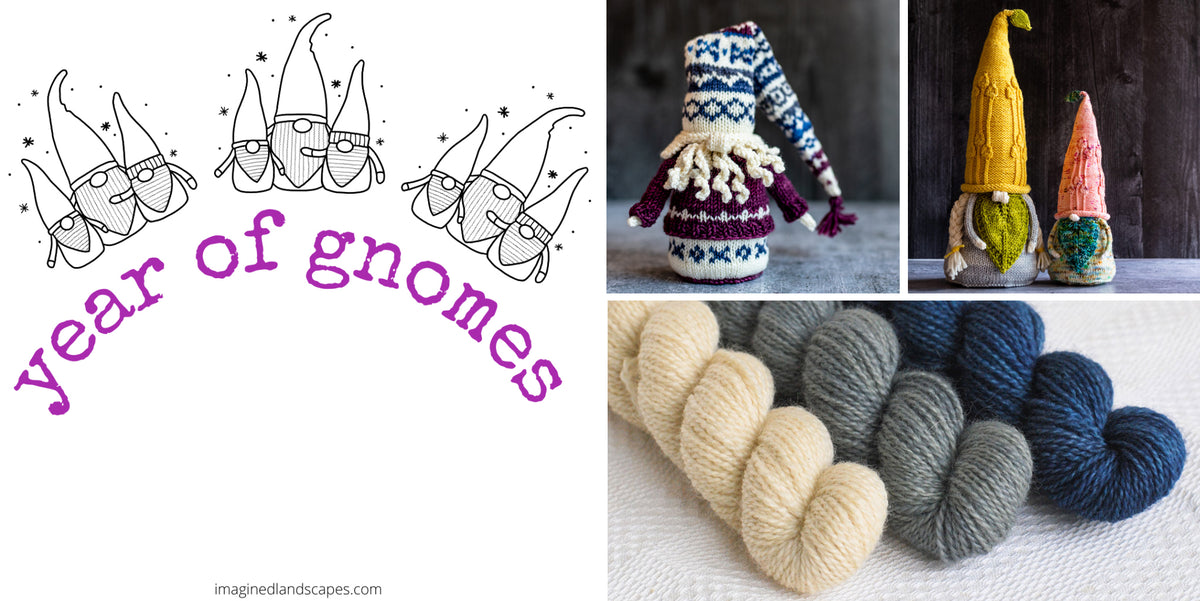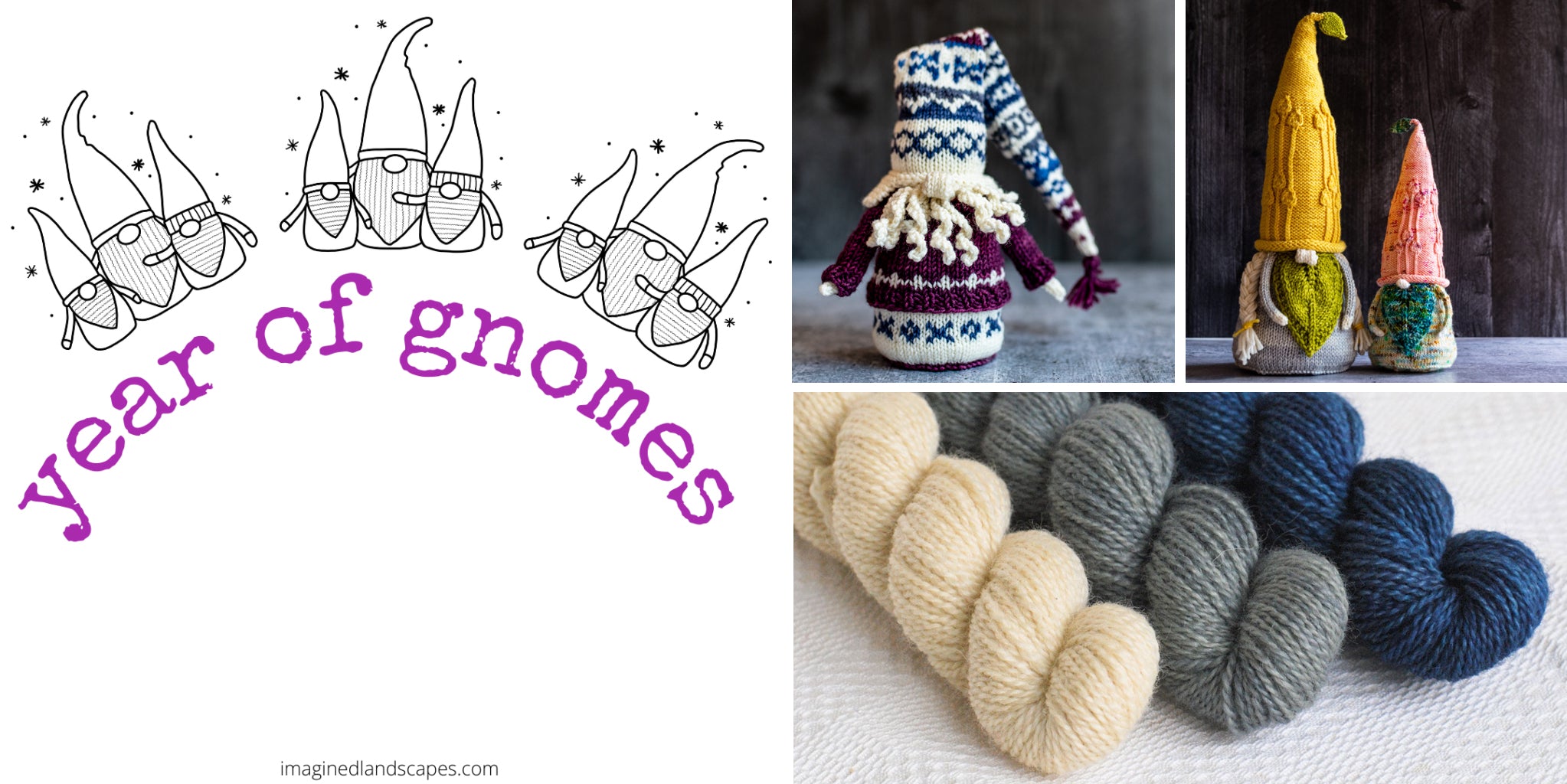 Last December, just as we were shutting down the dye studio for a holiday break, we got an email from one of our favourite customers telling us all about an upcoming event we might want to look into: the
Year of Gnomes Knit-Along
. We loved the idea, and couldn't resist joining in by dyeing up some mini-skein Gnome Sets for you to play with. We ordered in some special yarn as soon as we got back to work in January, and our
Gnome Sets
are now ready to head on out into the world!