Book review: The Beginner's Guide to Writing Knitting Patterns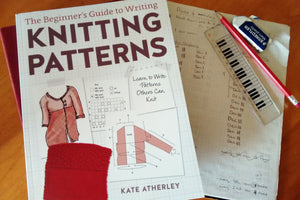 When I was given the opportunity to review "The Beginner's Guide to Writing Knitting Patterns" by Kate Atherley I jumped at the chance. (Note: The first edition of this book was published in 2014 under the title "Pattern Writing for Knit Designers")
Kate Atherley is a renowned knitting teacher, author, and technical editor. She's currently the Managing Technical Editor for knitty.com, regularly teaches at yarn stores in Toronto, and frequently travels to teach and speak at events across North America.
In addition to running Sweet Paprika, I've been working as a freelance tech editor for 9 years and I've seen knitting patterns in every state you can imagine, from scraps and scribbles of notes that need to be translated into something readable, to beautifully written patterns that make even the most complicated designs accessible and easy to follow. I was curious to read a book written by another tech editor and excited to see if it was a resource I could recommend to some of my tech editing clients.
Well, reading through Kate's book, I saw my own words and advice echoed so many times! This is an amazing resource for designers and one that I've already started recommending.
Who is this book for?
This book is aimed at knitting designers, particularly those who are new to pattern writing and to self-publishing. If self-publishing is not your goal, there is a small section on submitting to a publication. This book will certainly help you structure your pattern in an easy-to-read format and will help you know what to look for when conforming to a publication's style sheet (which will make their editors and tech editors very happy, I promise!).
What it includes:
The Beginner's Guide to Writing Knitting Patterns offers clear guidance and advice on the do's and don'ts of pattern writing.
Kate takes you step-by-step through the structure of a knitting pattern, from listing all the required material, to using and defining appropriate abbreviations, and everything in between. Aside from going through each section of the pattern, there's also a basic pattern template included at the back of the book which is an excellent starting point if you're working to develop your own style sheet.
My only small criticism of this book is that the way the information is presented in both the book and the pattern template gives the impression that the sizing information should come after the materials list. I would always give the sizing and finished measurements first in a pattern before listing the materials including yarn amounts. This is pretty standard, plus most knitters want to know what size they're making before reading on to the yarn amounts required!
What it does not include:
It's made very clear up front that this is not a book about designing or the design process, it will not teach you how to grade a pattern (calculate the numbers for multiple sizes), and it's not about photography, layout, or graphic design. There are chapters that include an introduction to some of these topics (like Grading and Formatting & Layout) and there's a bibliography/resource section at the end which will point you in the right direction for most of these topics.
Although much of this book would be applicable to crochet patterns as well, it is written specifically about knitting patterns.
The pattern writing process turns your scribbles into a pattern others can read.

One of my favourite aspects of this book is that Kate has surveyed many knitters both in person and online to find out what they do and don't like in knitting patterns. Quotes from these surveys are sprinkled throughout the book and are a great reminder of who your audience is and why you're writing a knitting pattern in the first place: so other knitters can enjoy knitting your beautiful designs!
Right now there are so many designers and so many knitting patterns available to choose from (to date there are more than 395 000 knitting patterns in the Ravelry database), that it's more important than ever to differentiate yourself by consistently writing clear, easy-to-follow instructions that make it fun to knit your designs. This will give knitters confidence in your patterns and your brand, and make it more likely that they will come back to you when looking for another pattern.
If you're new to writing knitting patterns, or if you're an experienced designer looking to improve your pattern writing skills, this is the book for you. You can find both the print and e-book versions through Amazon and Interweave.
---
2 Responses
Leave a comment
---
Also in News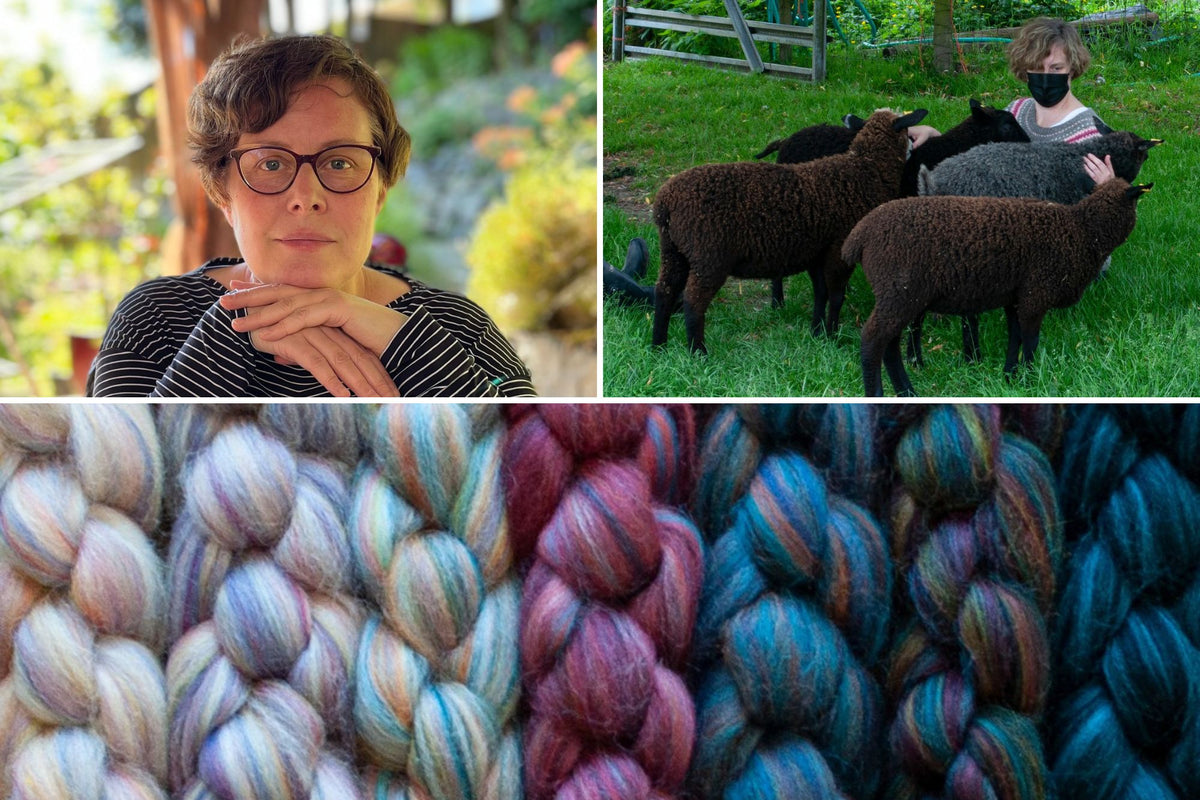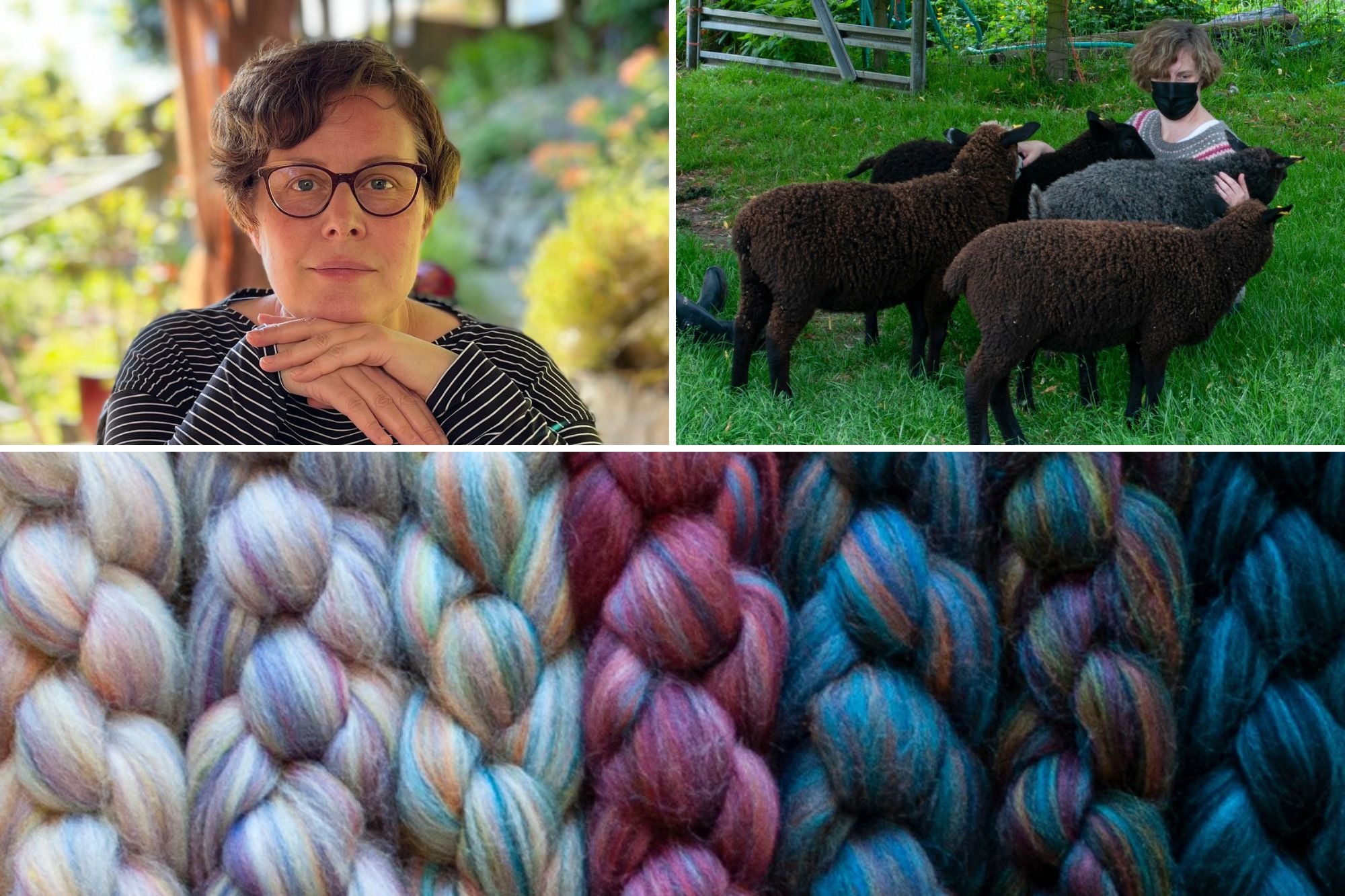 We first met Catherine Knutsson, our collaborator on the
Beyond Merino yarn club
, when she organized the Great Canadian Wool-Along last summer as a way to celebrate crafting with local materials and supporting Canadian wool farmers. We loved the concept of the wool-along, and jumped at the chance to connect with a community of Canadian wool-lovers.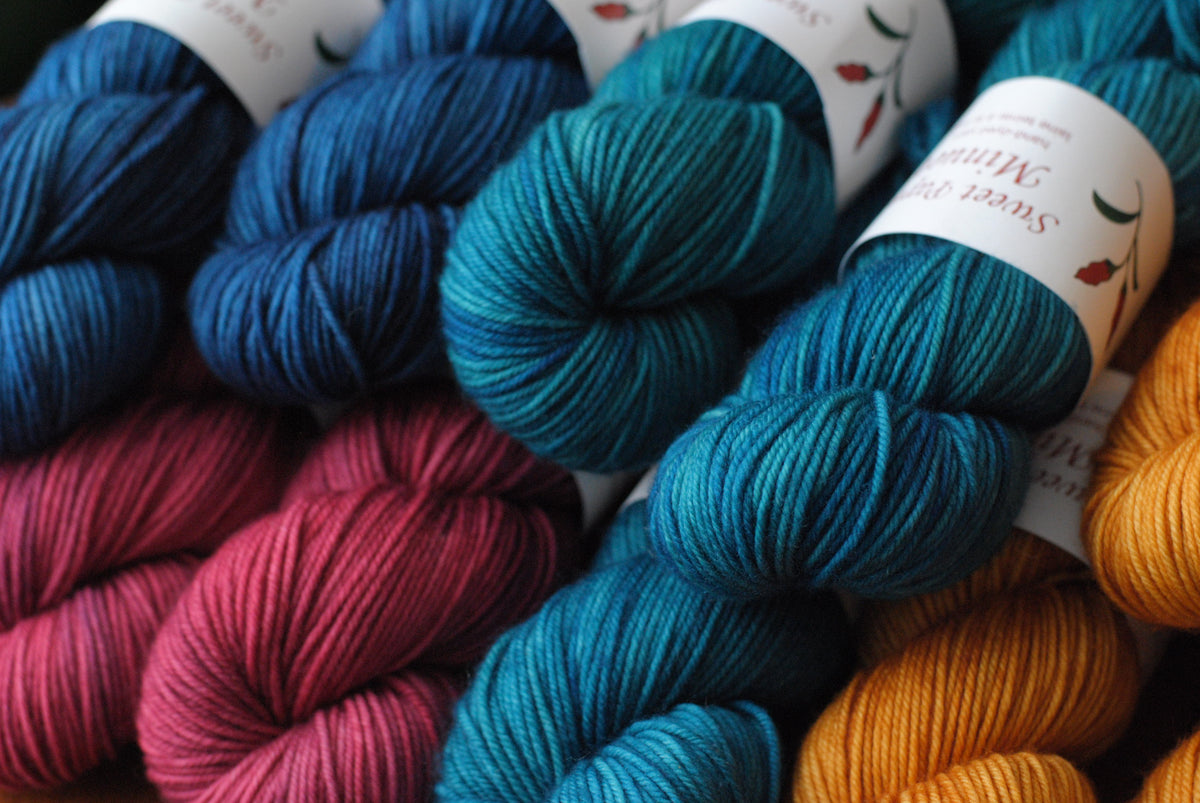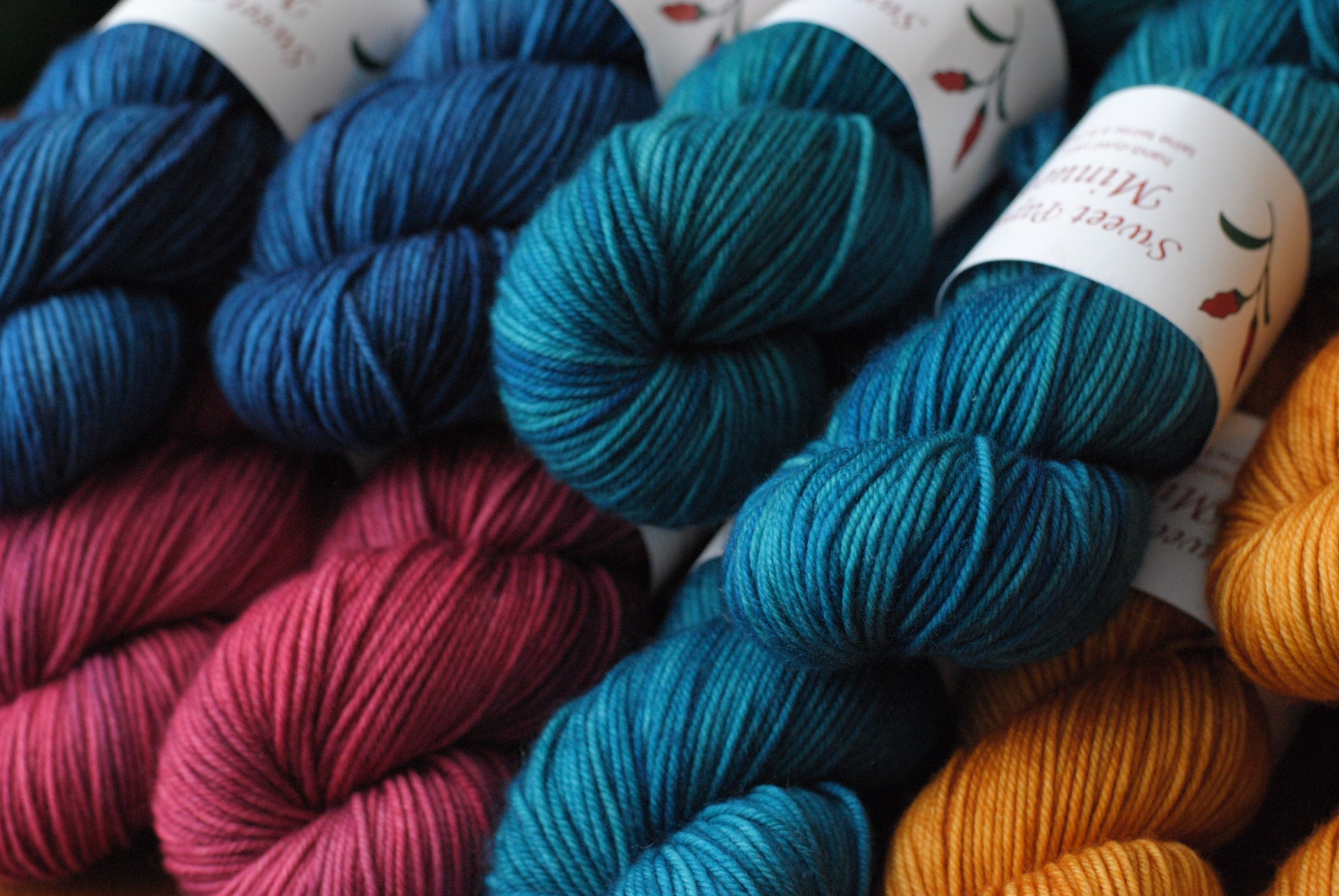 This year we're celebrating Sweet Paprika's 15th anniversary, and it's honestly been a bit hard to get my head around where the time has gone! We've been looking back through some of our old photos, and thought it would be fun to share a little retrospective here. Our little business has come a long way in the past 15 years!
Most of the images I'm including are not our polished product photos (although those have also come a long way since the early days), but more of a behind-the-scenes look at some of the memorable stepping stones along our journey.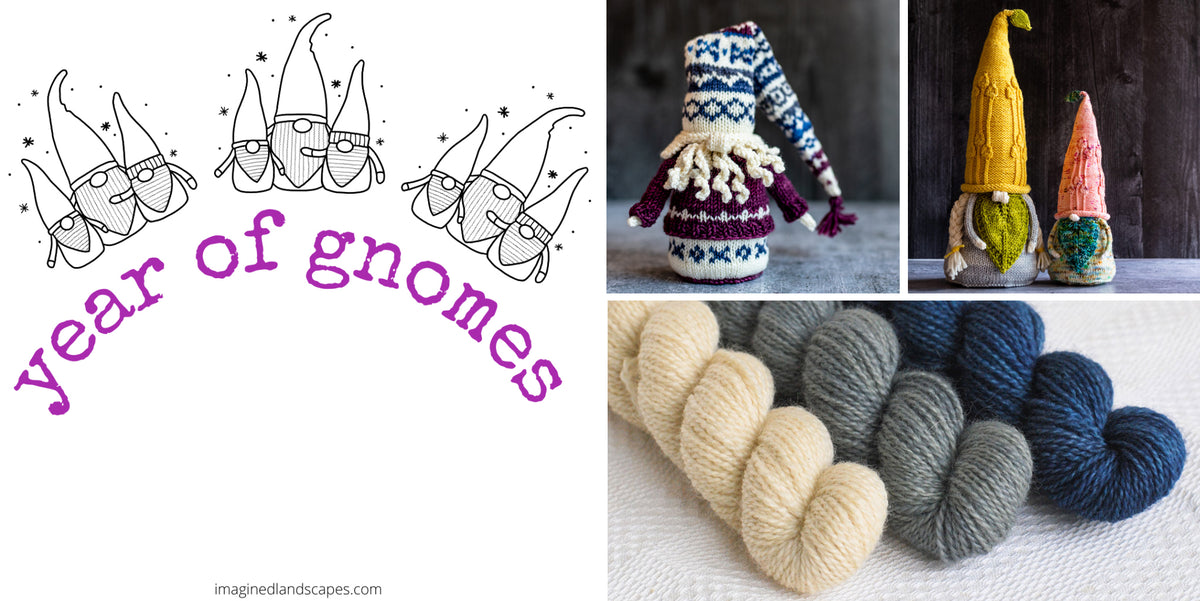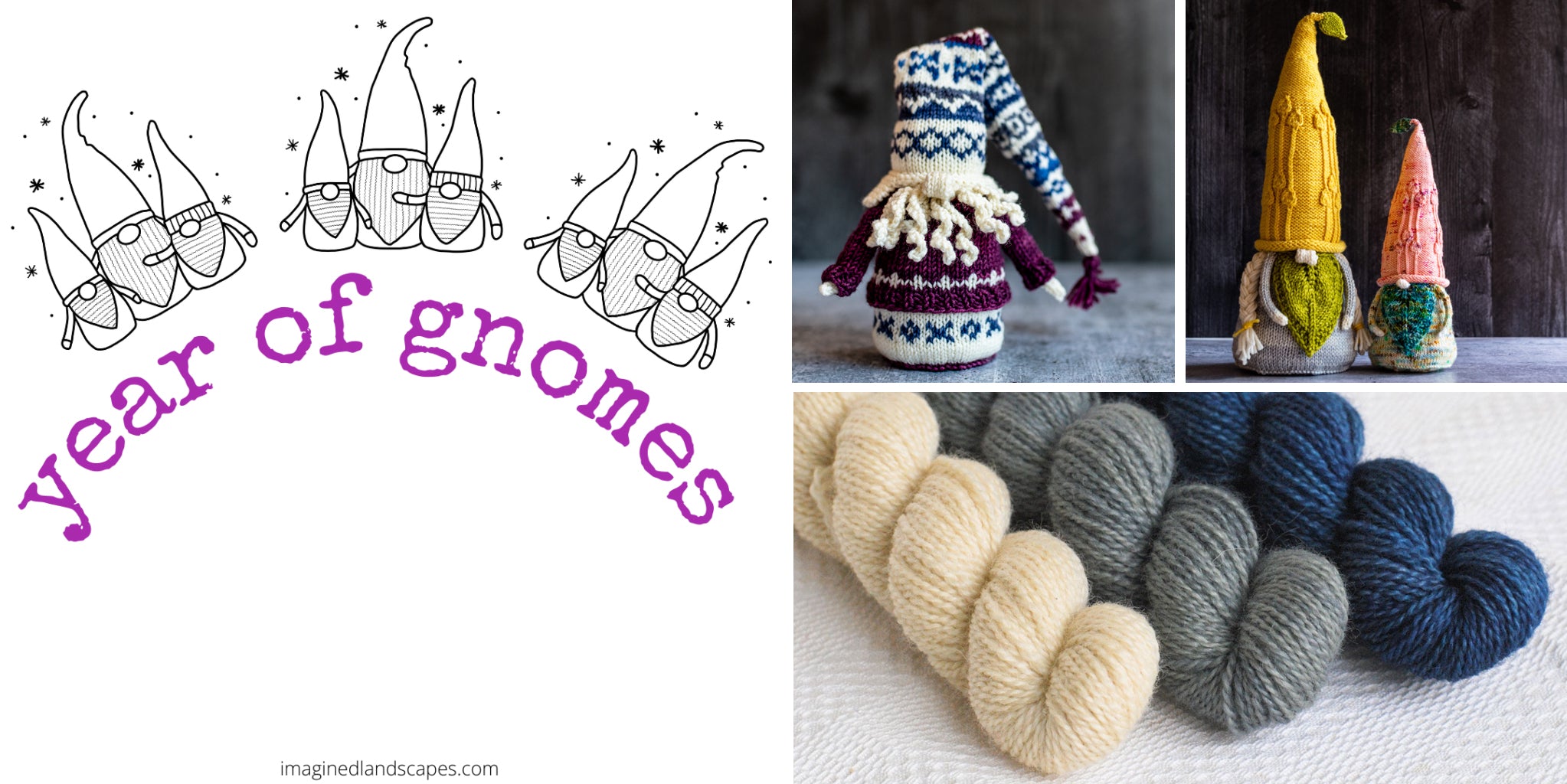 Last December, just as we were shutting down the dye studio for a holiday break, we got an email from one of our favourite customers telling us all about an upcoming event we might want to look into: the
Year of Gnomes Knit-Along
. We loved the idea, and couldn't resist joining in by dyeing up some mini-skein Gnome Sets for you to play with. We ordered in some special yarn as soon as we got back to work in January, and our
Gnome Sets
are now ready to head on out into the world!