Shawl Club 2016 - Little Luxuries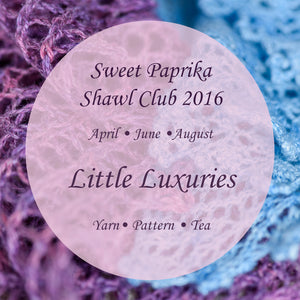 Elizabeth and I have been working since last spring on putting together our very first Sweet Paprika Shawl Club, and we're super excited to finally get to share it with the rest of the world.
Sign-ups are now open
, but spots are limited!
What is a Shawl Club?
A shawl club can be many things, but usually it consists of either several shawl patterns, or patterns matched with yarn, that are released exclusively to members over a given period of time. There are some great ones out there, and we were inspired to put together a club of our own that includes not only exclusive patterns and the yarn to knit them with, but some other little treats to enjoy.
The Inspiration:
When we first started thinking about this club, we wanted to make each package something that members will be excited to open - and to include everything you need to sit down and enjoy casting on your shawl. Since tea is an essential component of a good knitting session around here that was one of the first things we thought of to include! We also wanted this to be a collaborative project, bringing on board some of our favourite designers and artisans.
The Yarn and Patterns:
When planning out this club, we were careful to keep in mind the time of year that members will receive their packages. In April we'll be sending out our
Grazioso
silk and linen blend with light and breezy shawlette pattern by
Kira Dulaney
, perfect for springtime. In June members will receive
Arietta
, our wool and silk laceweight blend and our favourite summer knitting yarn, with a delicate circular wrap pattern by
Elizabeth Sullivan
. The last club package in August will include our
Messa di Voce
fingering-weight superwash merino, with a cozy semi-circular shawl pattern by
Jennifer Wood
, just in time to start thinking about warmer knits for winter.
The Little Luxuries:
As I already noted, tea was a natural choice for us when deciding what to put in the Shawl Club packages, so we've teamed up with
Puretea
, a local small business specializing in high quality loose-leaf teas. We're also very happy to be collaborating with
Fancy That - Creations by Francine
to include a more knitting-specific goodie in each package too!
How to Join:
Becoming a member is easy! Just go to our
sign-up page
and choose which colour of yarn you would like to receive in each package. Shipping is included in the price, so make sure to choose the correct destination.
We only have 30 spots in this limited-edition club, available while supplies last! We'll also be including a little something extra in the April package for the first five members to sign up.
---
1 Response
Leave a comment
---
Also in News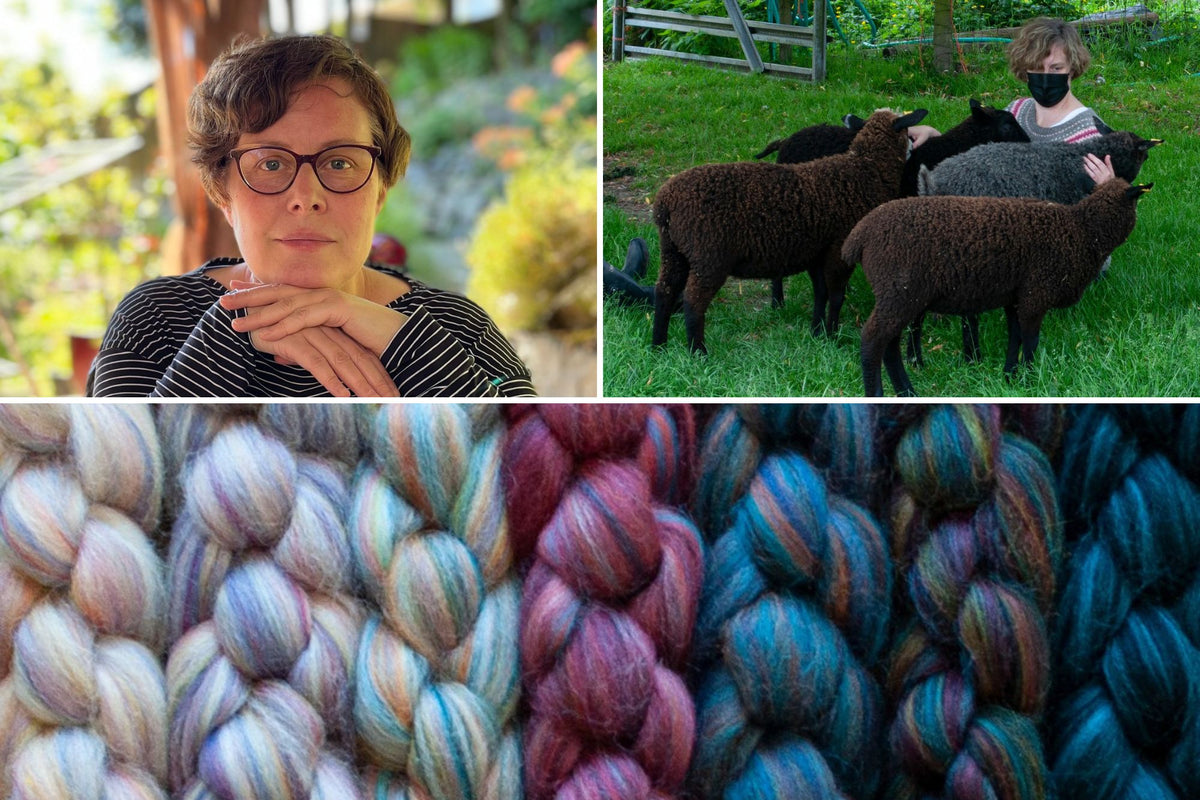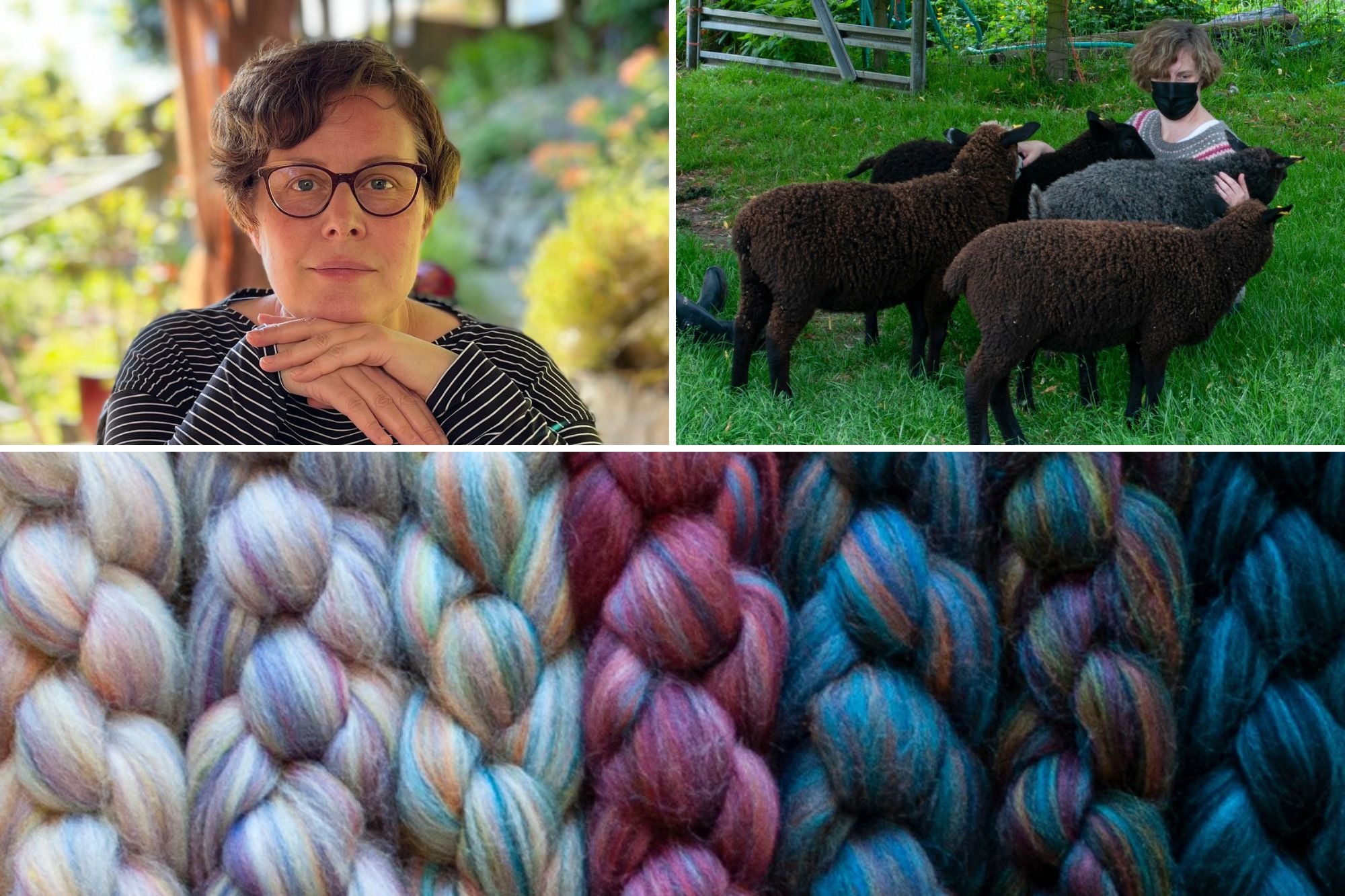 We first met Catherine Knutsson, our collaborator on the
Beyond Merino yarn club
, when she organized the Great Canadian Wool-Along last summer as a way to celebrate crafting with local materials and supporting Canadian wool farmers. We loved the concept of the wool-along, and jumped at the chance to connect with a community of Canadian wool-lovers.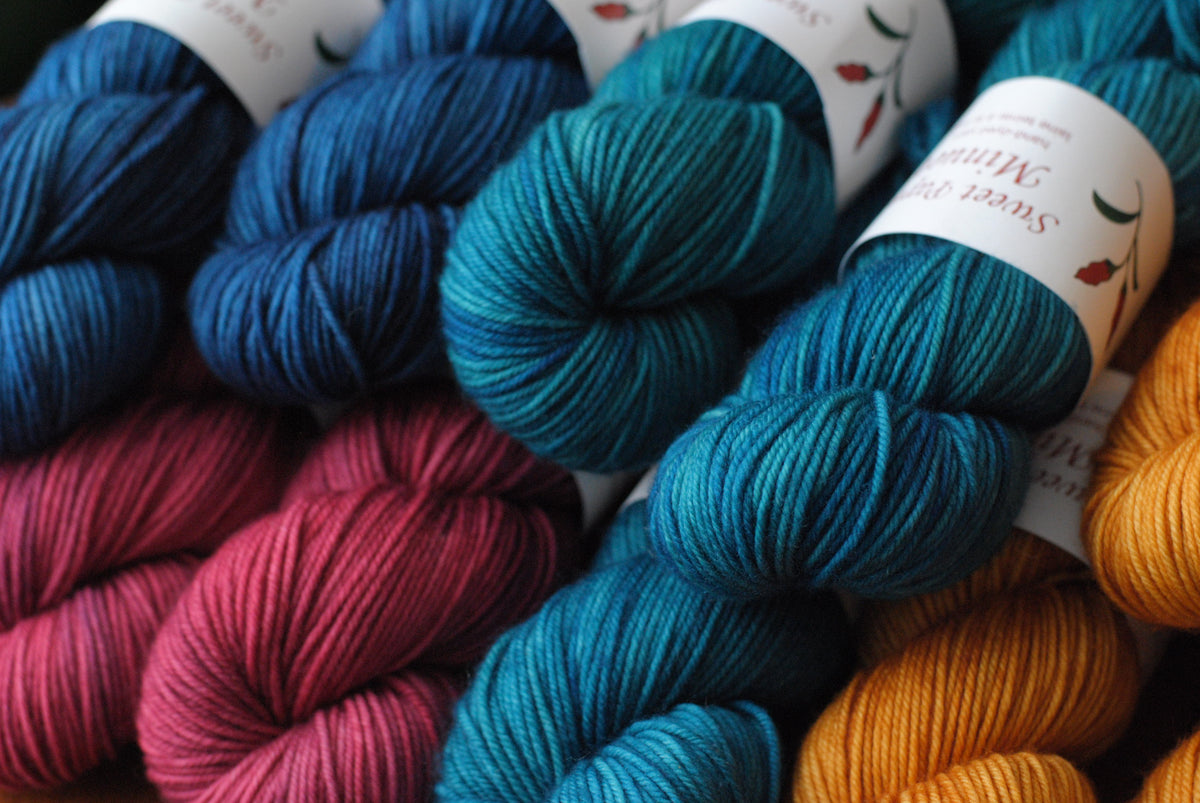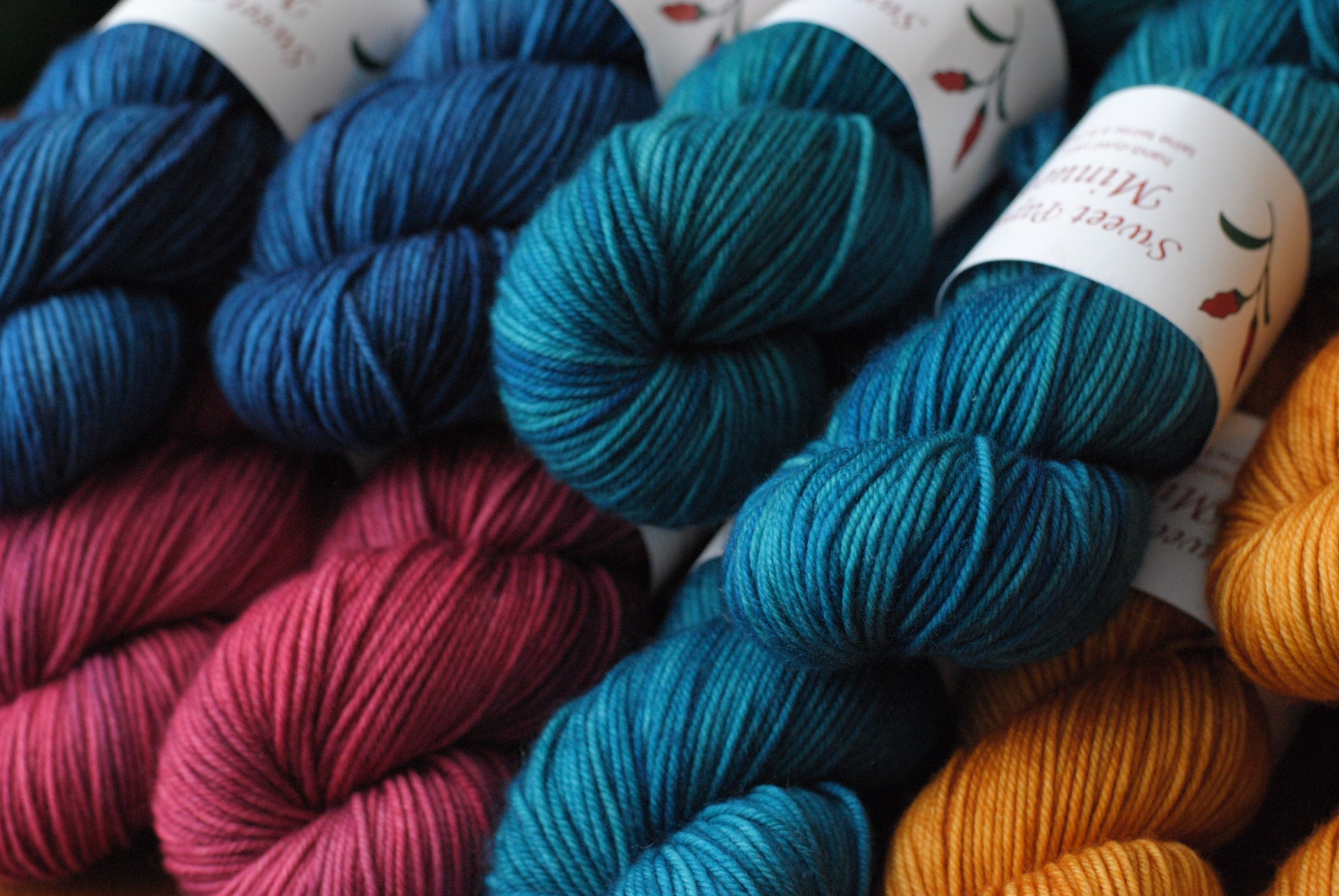 This year we're celebrating Sweet Paprika's 15th anniversary, and it's honestly been a bit hard to get my head around where the time has gone! We've been looking back through some of our old photos, and thought it would be fun to share a little retrospective here. Our little business has come a long way in the past 15 years!
Most of the images I'm including are not our polished product photos (although those have also come a long way since the early days), but more of a behind-the-scenes look at some of the memorable stepping stones along our journey.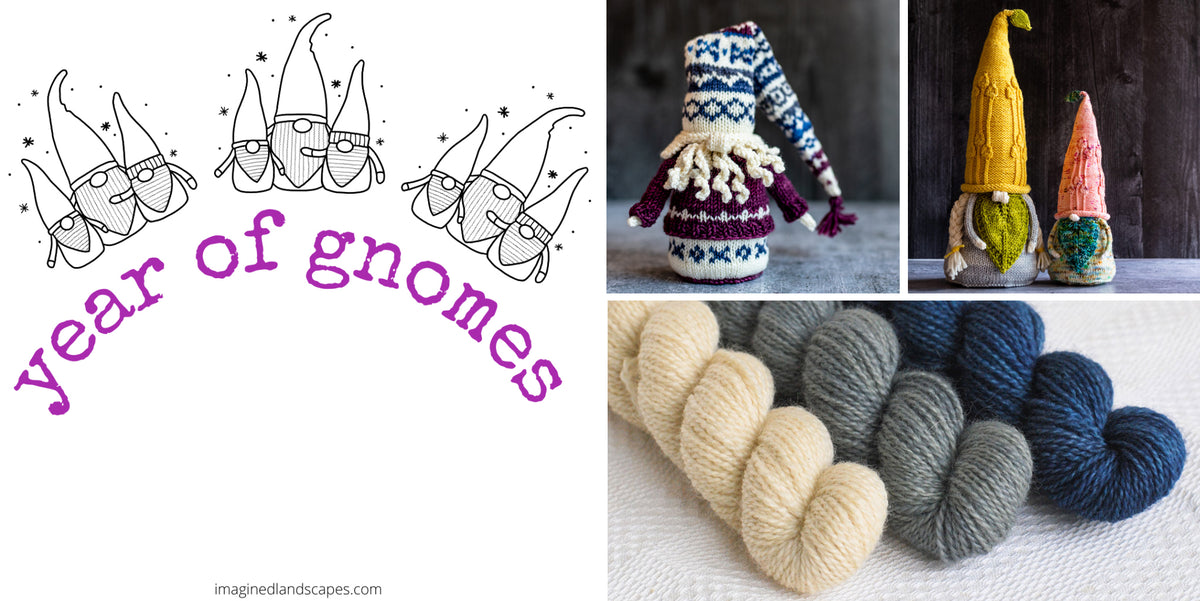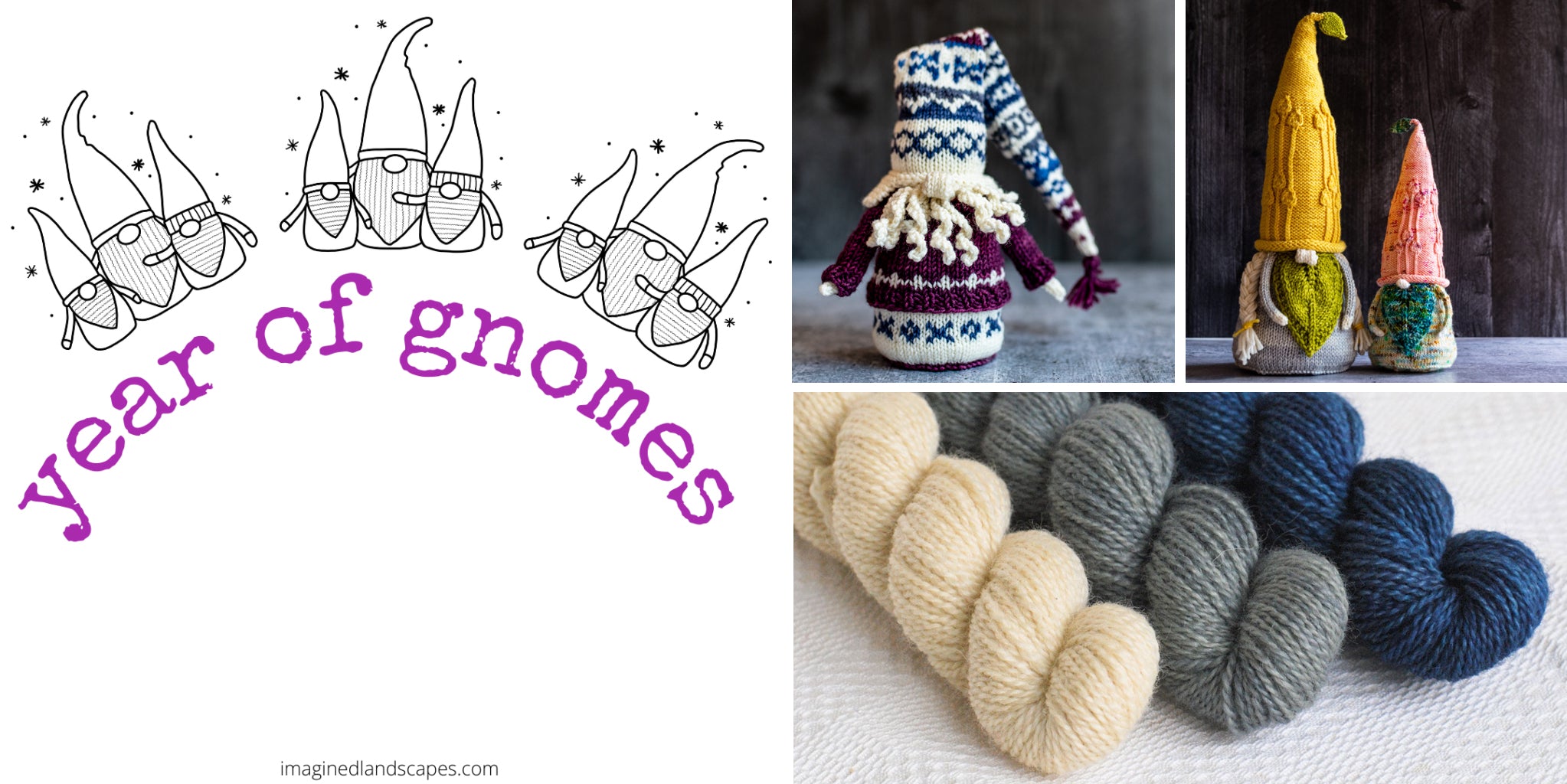 Last December, just as we were shutting down the dye studio for a holiday break, we got an email from one of our favourite customers telling us all about an upcoming event we might want to look into: the
Year of Gnomes Knit-Along
. We loved the idea, and couldn't resist joining in by dyeing up some mini-skein Gnome Sets for you to play with. We ordered in some special yarn as soon as we got back to work in January, and our
Gnome Sets
are now ready to head on out into the world!