Blog Contest + Accomplishments of the Week - Aug 21, 2018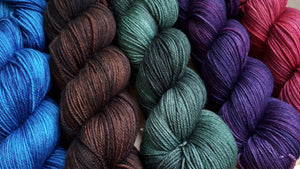 For the past few months we've been using this blog to celebrate our accomplishments, both big and small, and we want to celebrate your accomplishments too! And because we love to send special packages in the mail, we'll be giving away a prize. Please see the end of this post for all the details.
This summer has been very full, mostly of good things, but sometimes it gets a bit hard to keep up. So this week I've tried to focus on some accomplishments that are about taking care of myself, and allowing myself time to play. 
ACCOMPLISHMENT #1
New yarn colour experimentation. I've had a few new colours in my head that I want to add to our range for our Messa di Voce, Minuet and Andante yarns, and I took some time to play in the dye pots with some possibilities this week. They still need a bit of work to finalize the recipes, but they're getting close, and I'm excited to try them out on all three base yarns.  
ACCOMPLISHMENT #2
Our granola jar was empty. Now it is full. This one is very important because I get quite grumpy when I don't get a good breakfast!
ACCOMPLISHMENT #3
I eradicated the horribly contagious Blue Bumps! Actually, the real accomplishment was finally gathering our Pandemic Legacy group together to get a game in. This is a special version of the original cooperative board game where the rules change each time you play, depending on your actions and choices.
We'd started playing together last year, and had been getting a game in every month or two until the spring, but then people's summer schedules got in the way so this was our first chance to play since May. I'm happy to report that we've won several rounds in a row, and are well on our way to solving the mystery of the terrible COdA virus. 
ACCOMPLISHMENT #4
Last but not least, I went to the Twist Festival, and wasn't there for work! Honestly, this was the first time I'd ever been to a yarn and fibre show that I wasn't vending at, so it was a bit of a novel experience. I didn't take many photos there, but one of my favourite booths was Cactus Yarn Studio, I loved their rainbow spiral display.  
It was great to be able to spend the afternoon there connecting with old friends, and making some new ones. One of the more intriguing new-to-me booths was Faveur, a local soap maker who has a line of organic liquid soaps for delicates. I unfortunately ran out of time to go back and buy it on Saturday, but I'm planning to track some down soon and give it a try. 
I also got to meet for the first time the lovely ladies behind Vive la Laine, and made my only purchase of the day from them: a handy notebook, beautifully illustrated by Katrinn Pelletier. 
All in all it was a lovely afternoon, and to top it off I went with friends which meant that I didn't have to drive and I could knit in the car! This may not seem like a big deal, but since the two people I travel with the most frequently don't have licenses, it's been a while since I got some good backseat knitting done. I cast on this sweater sleeve on the way there, and am pretty happy with how it's coming along. 
CONTEST!
Now, to celebrate your accomplishments, we're giving away this prize package containing:
a knitting themed to-do list to help keep you on track
some lovely hibiscus rose petal tea to enjoy while working on your endeavors
of one skein of Presto in a colour of your choice - this bulky yarn is great for instant gratification knitting!
To enter, simply comment below and tell us what you've accomplished recently. It can be something big or small, knitting related or not. Contest closes at midnight EST on Wednesday August 29th.
Contest is now closed. Thank you so much to everyone who shared their accomplishments this past week. It was truly inspiring to read them and we are cheering you all on! Congratulations to our winner, Karly, who will be receiving the prize package including a skein of Presto in the Stained Glass colourway!
---
48 Responses
Leave a comment
---
Also in News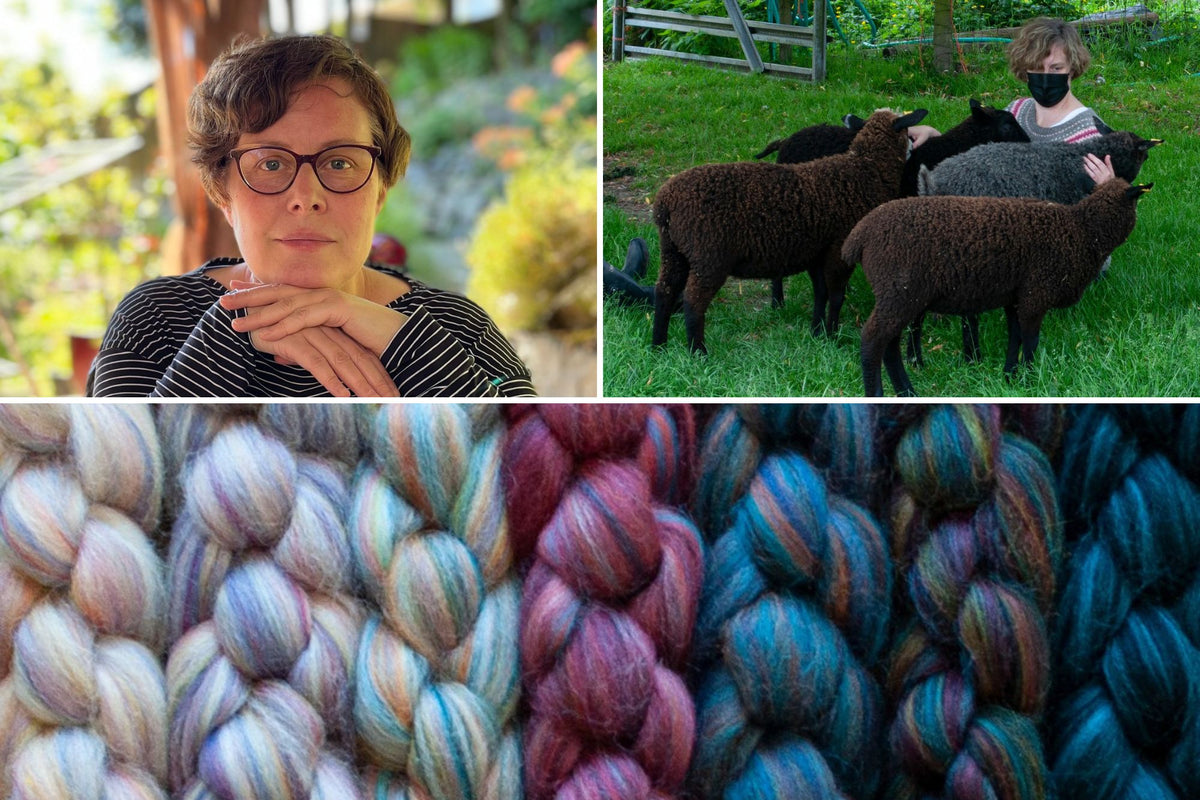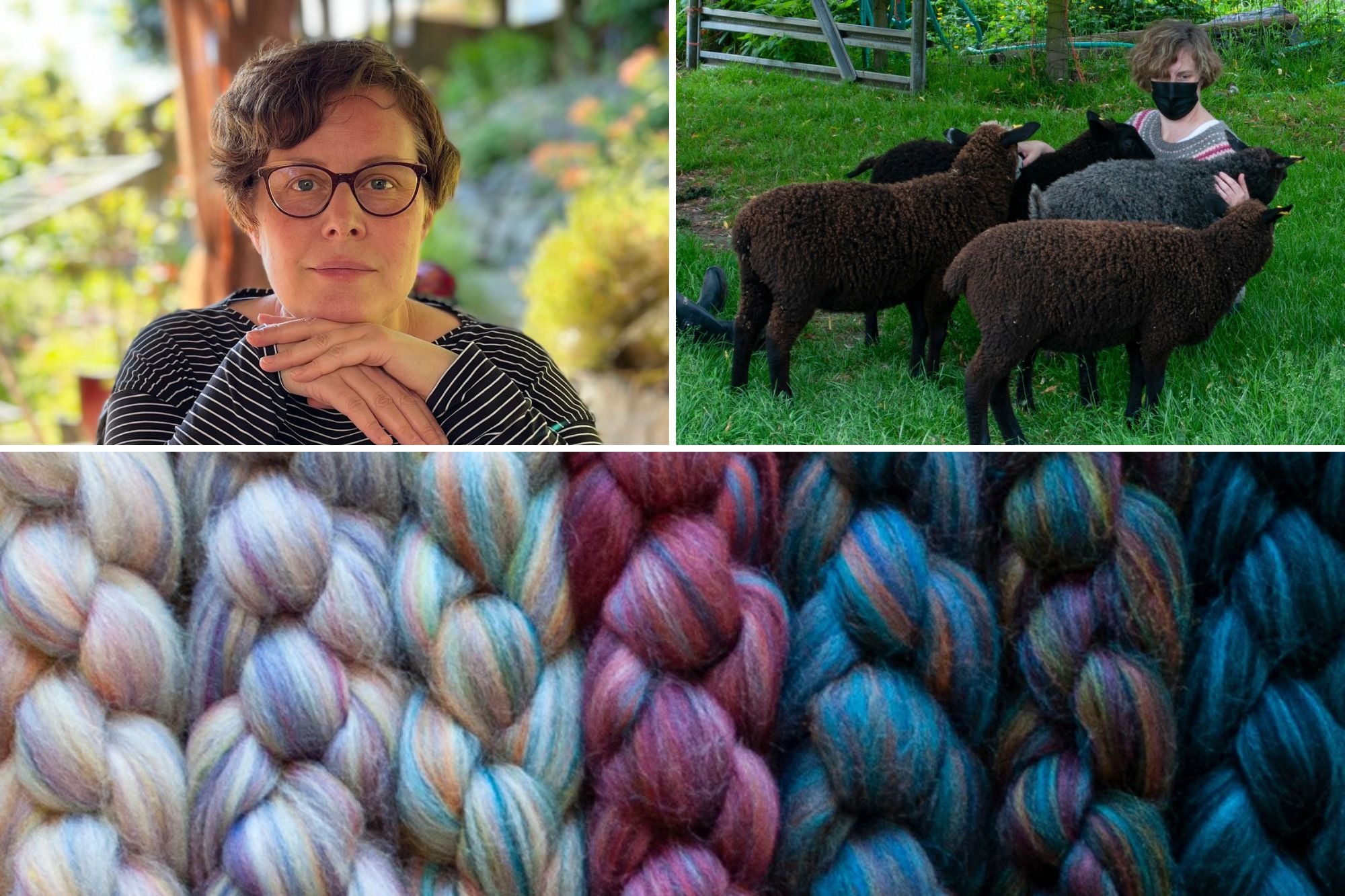 We first met Catherine Knutsson, our collaborator on the
Beyond Merino yarn club
, when she organized the Great Canadian Wool-Along last summer as a way to celebrate crafting with local materials and supporting Canadian wool farmers. We loved the concept of the wool-along, and jumped at the chance to connect with a community of Canadian wool-lovers.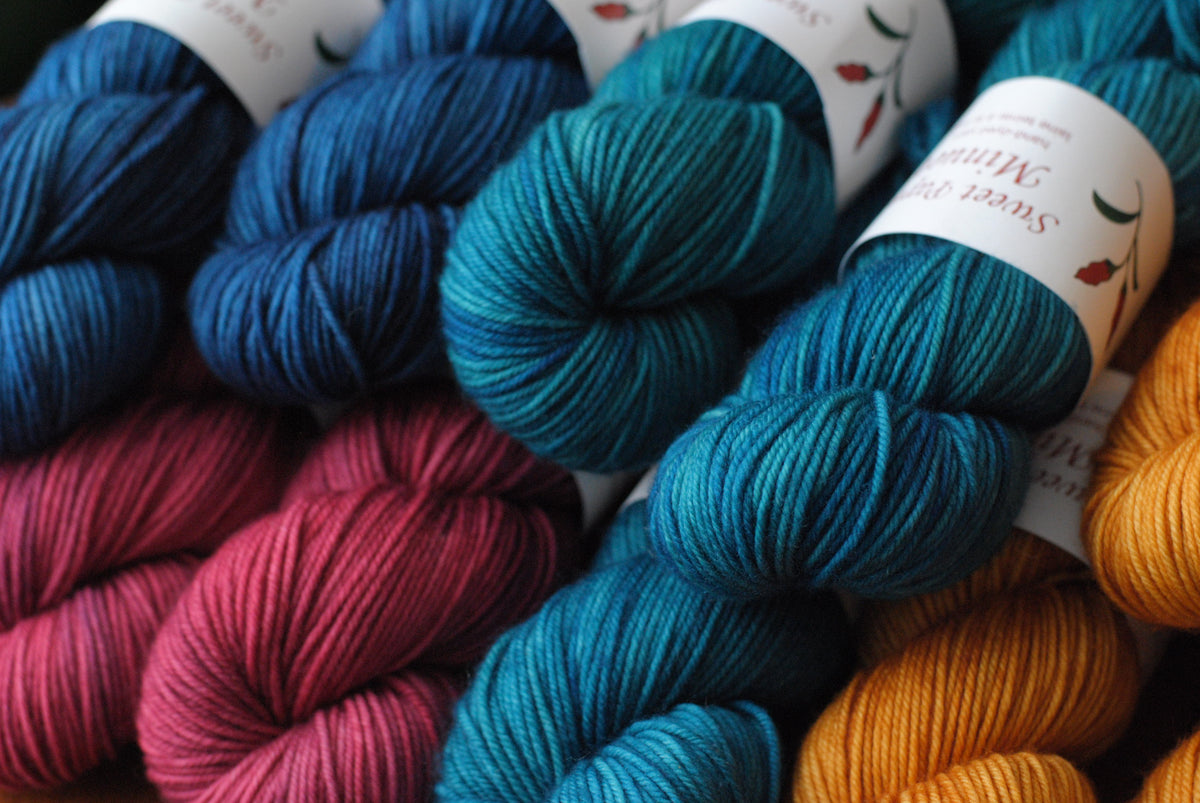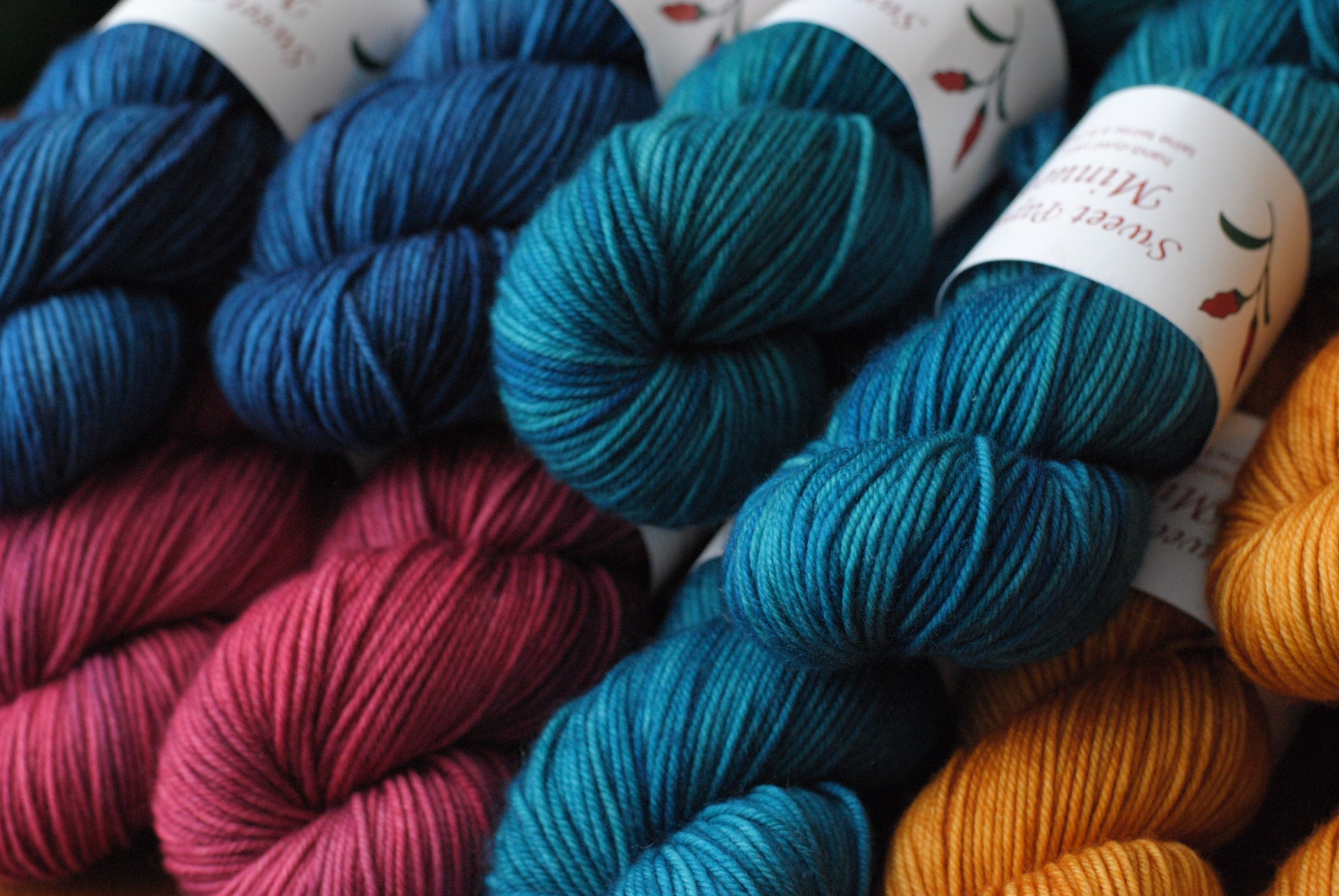 This year we're celebrating Sweet Paprika's 15th anniversary, and it's honestly been a bit hard to get my head around where the time has gone! We've been looking back through some of our old photos, and thought it would be fun to share a little retrospective here. Our little business has come a long way in the past 15 years!
Most of the images I'm including are not our polished product photos (although those have also come a long way since the early days), but more of a behind-the-scenes look at some of the memorable stepping stones along our journey.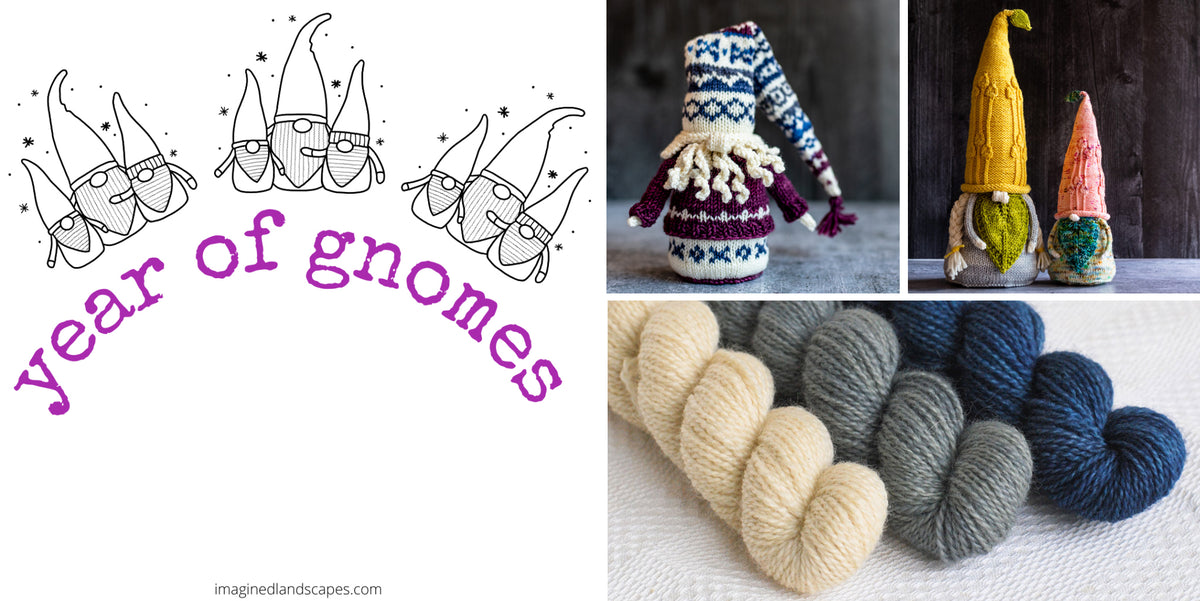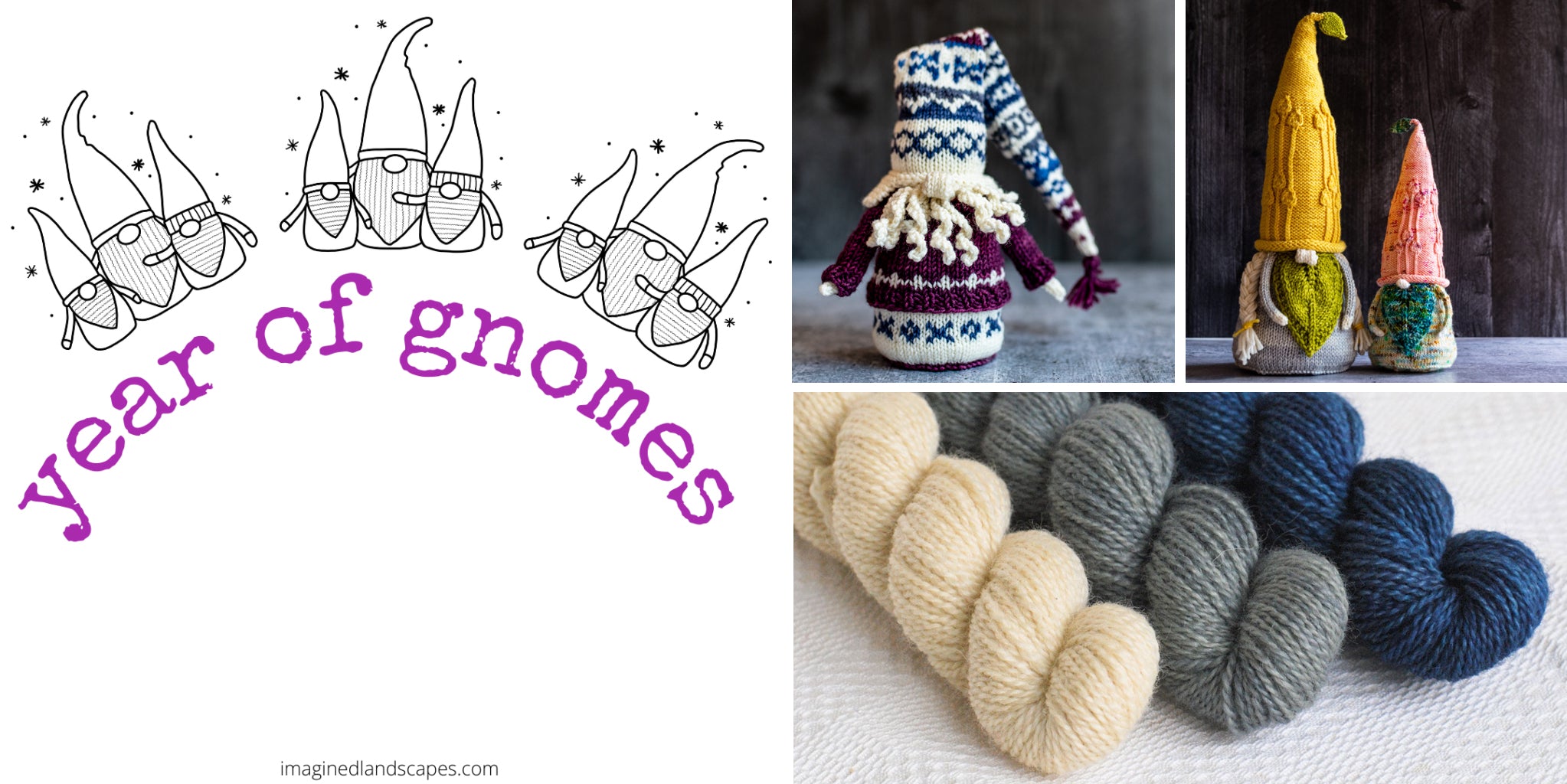 Last December, just as we were shutting down the dye studio for a holiday break, we got an email from one of our favourite customers telling us all about an upcoming event we might want to look into: the
Year of Gnomes Knit-Along
. We loved the idea, and couldn't resist joining in by dyeing up some mini-skein Gnome Sets for you to play with. We ordered in some special yarn as soon as we got back to work in January, and our
Gnome Sets
are now ready to head on out into the world!