Diary of a Dye Studio Intern: Volume 2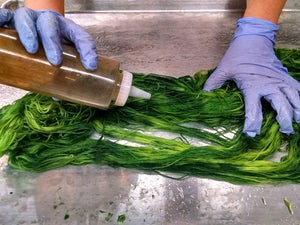 In Volume 2, Annie continues her reflections on life as an intern in the Sweet Paprika studio, and how the things she's learned will be incorporated in her plans for the future. If you missed Volume 1, you can find it here.
Dramatic Bubble-gum
Creating a new set of colors to dye yarn can be quite confusing. Since the beginning of my internship I mainly followed recipes. When I was given the mission to create a new one, I realised that I didn't really pay much attention to how each of the colours influences each other when you mix them. Each colour has its own ''strength'', if I can say, and it gave me a hard time to get the colour I wanted to create. In the end I made a big, hot and charming mess of the workspace and got a color I didn't plan at all. So, just like a lot of things in our world, my recipe is a combination of miscalculations and mistakes, which still gives us a majestic result, named: Dramatic Bubble-gum.
All You Knit is Love
My grandmother once taught me how to knit. Long story short: I knitted for a while, stopped and never got back to it. So, being an intern with Sweet Paprika I had a lot of pressure to learn again, which I finally did. Debbie showed me different ways to knit and I even started to make a hat. I really didn't expect to like it that much but now, I always want to knit! Get ready: everyone is getting knitted socks for Christmas.
Super Sweet Paprika
It's been several years now that I have studied and worked with different forms of art. Right now, I am a scenography student, which means I have to develop a lot of diverse skills about costume, props and set design. My internship with Sweet Paprika has added a lot of new strings to my bow. Most importantly it was the first time that I worked with fabric. Practicing the whole process of dyeing and learning how to manage different colors and textures is a necessity when you design costumes.
Generally, I really enjoyed working with all the new techniques. It was very refreshing to start by being perfectly ignorant about dye, and finishing as, let's say, ''functionally competent''.  As an artist, learning from scratch is always an empowering process. Experimenting with a new medium and technique is the best way to push your creativity further. Plus, you get new skills to brag about. I am very grateful for all the knowledge and practice Sweet Paprika gave me. It has opened up new possibilities for projects and experiences, which is very rewarding.
Thank you Annie for telling us about your experience as an intern. It's been great to have your energy and enthusiasm in the studio this summer, we'll miss you!
Save
---
1 Response
Leave a comment
---
Also in News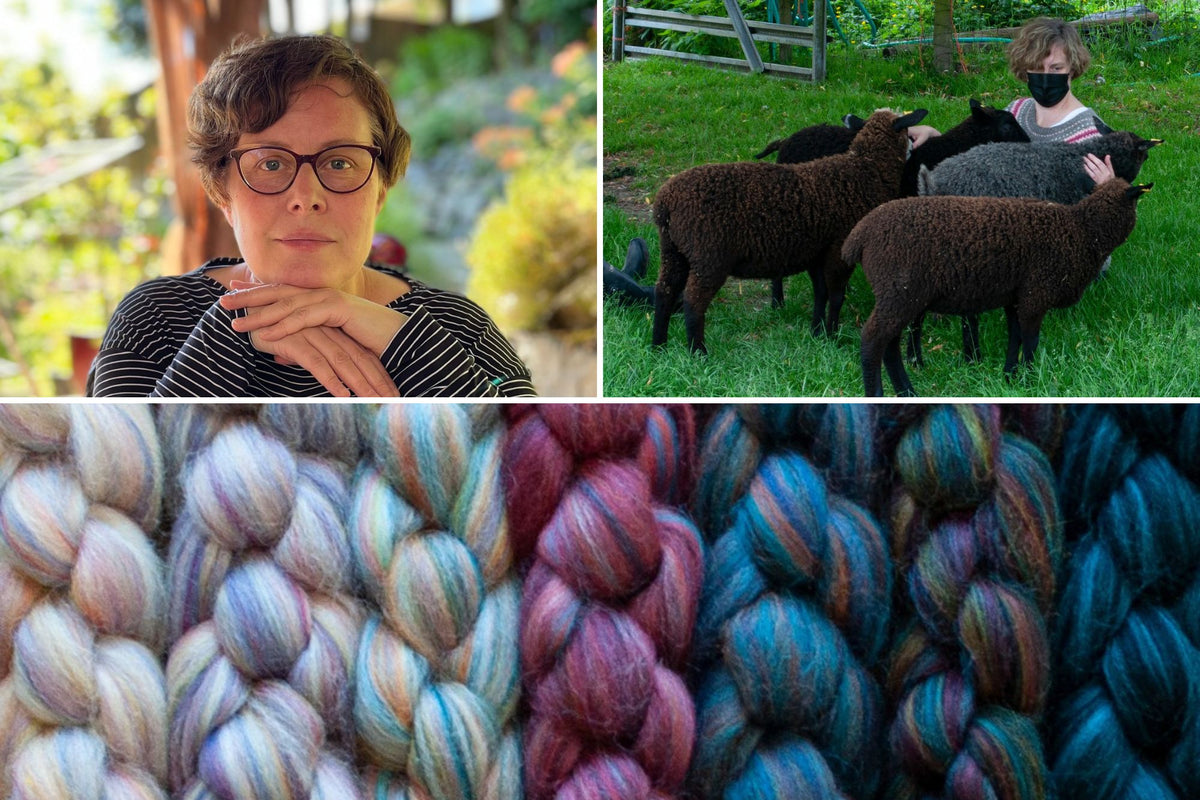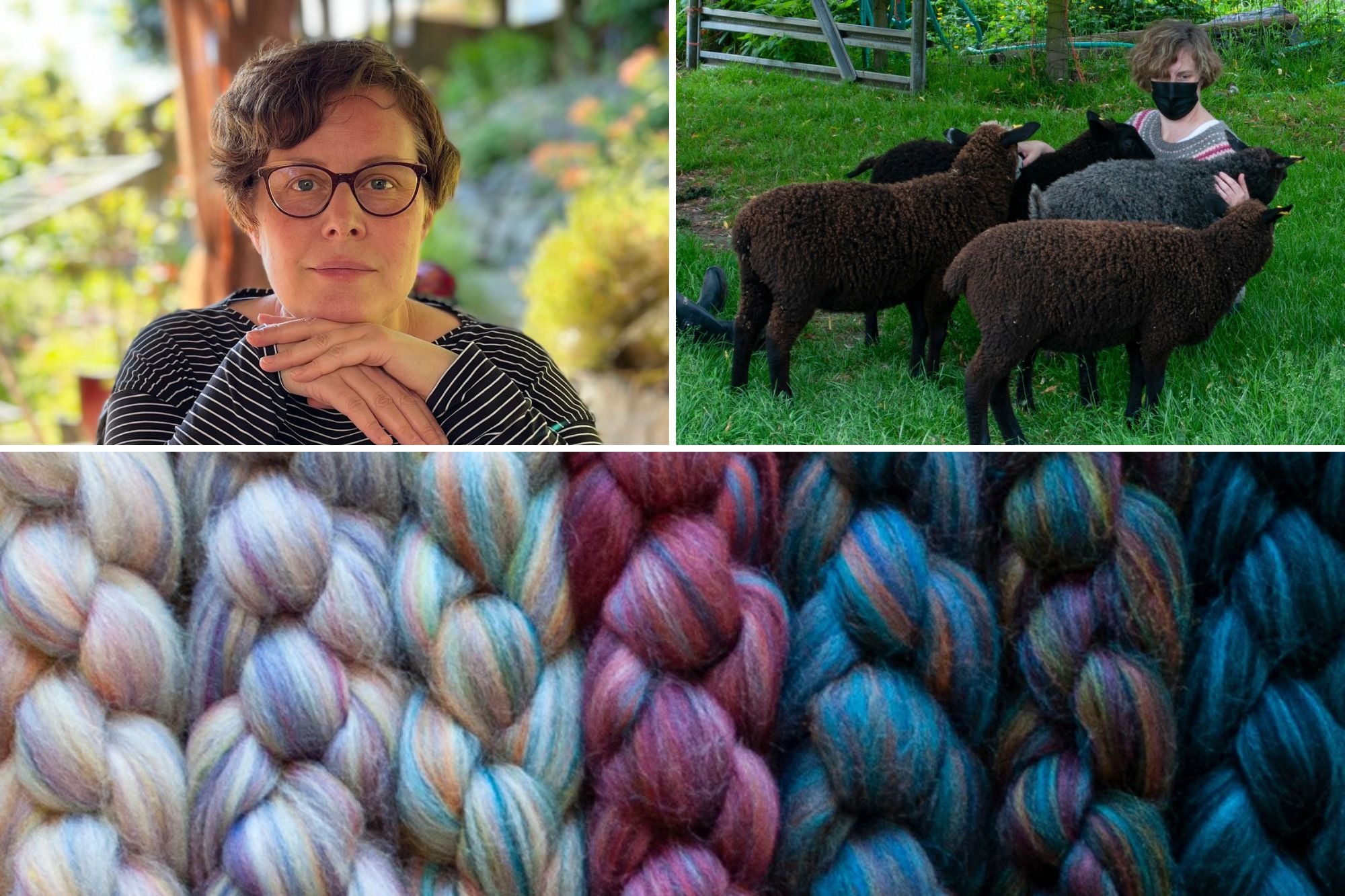 We first met Catherine Knutsson, our collaborator on the
Beyond Merino yarn club
, when she organized the Great Canadian Wool-Along last summer as a way to celebrate crafting with local materials and supporting Canadian wool farmers. We loved the concept of the wool-along, and jumped at the chance to connect with a community of Canadian wool-lovers.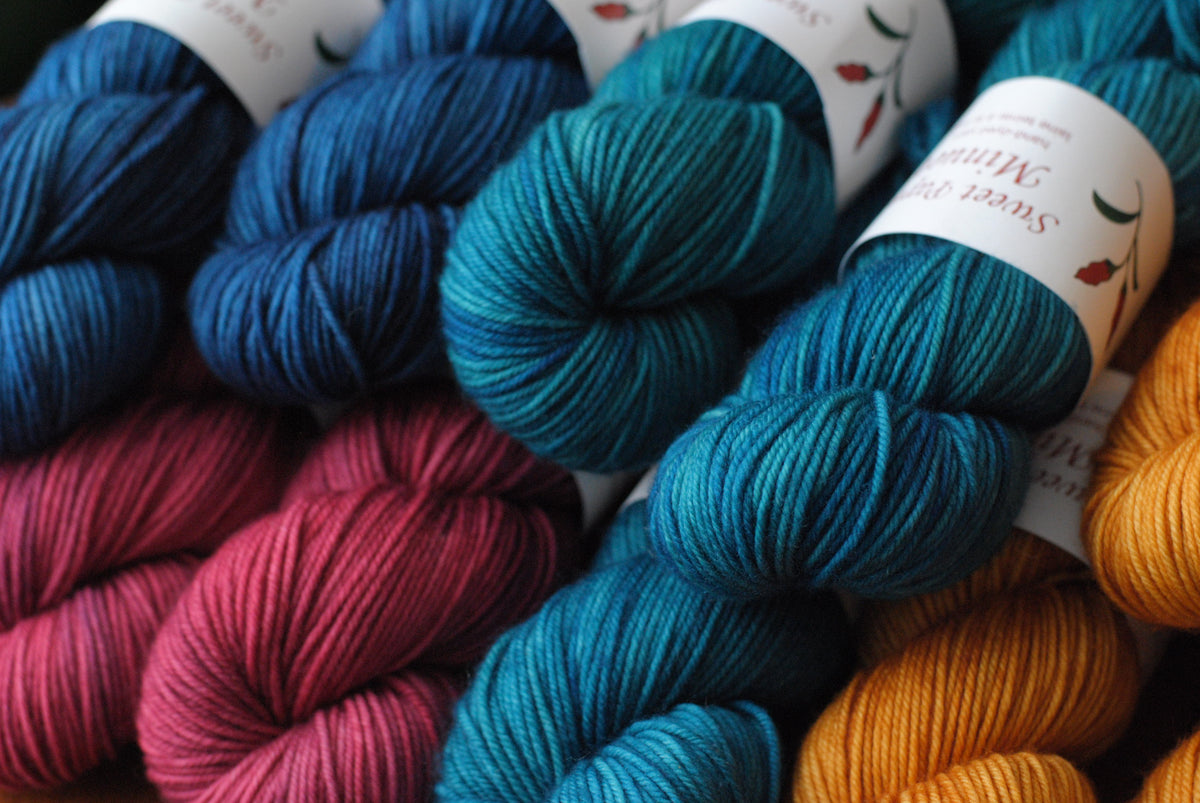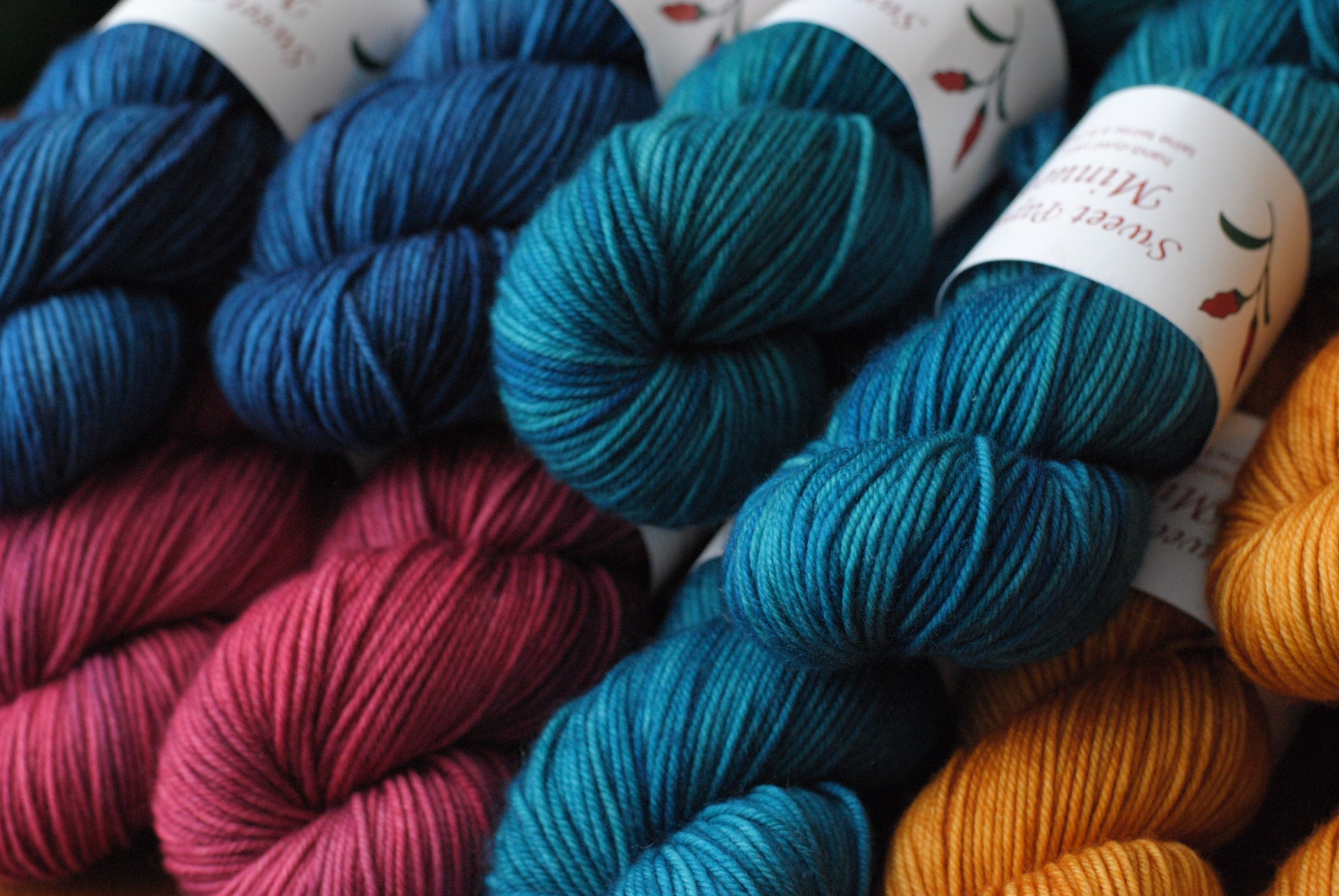 This year we're celebrating Sweet Paprika's 15th anniversary, and it's honestly been a bit hard to get my head around where the time has gone! We've been looking back through some of our old photos, and thought it would be fun to share a little retrospective here. Our little business has come a long way in the past 15 years!
Most of the images I'm including are not our polished product photos (although those have also come a long way since the early days), but more of a behind-the-scenes look at some of the memorable stepping stones along our journey.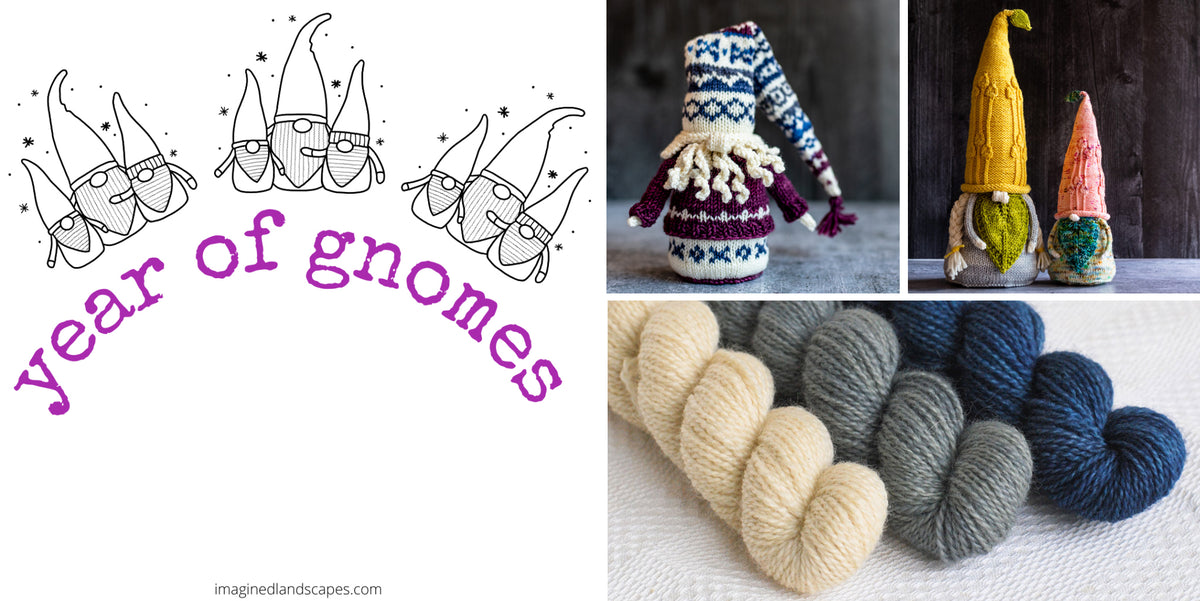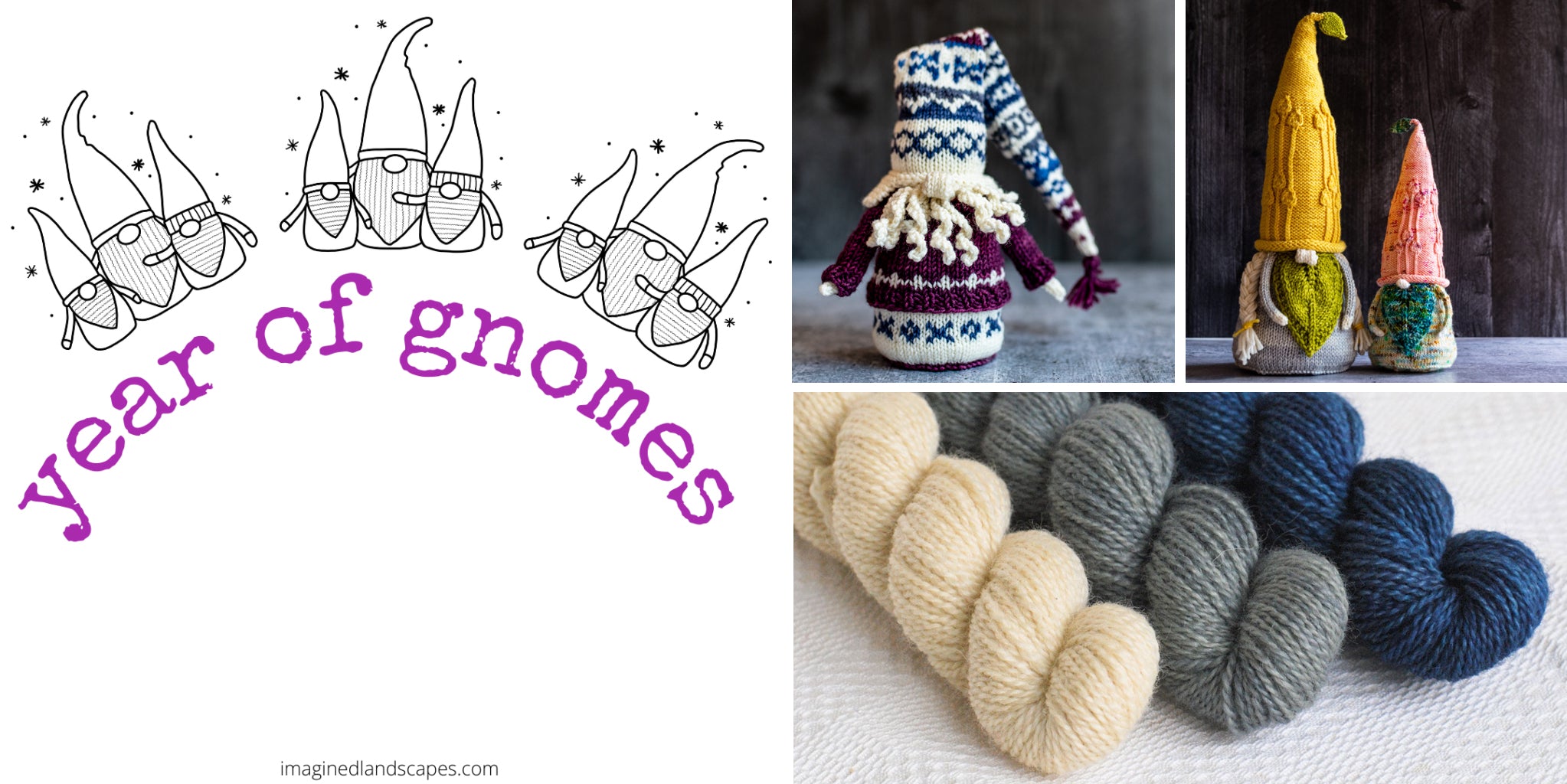 Last December, just as we were shutting down the dye studio for a holiday break, we got an email from one of our favourite customers telling us all about an upcoming event we might want to look into: the
Year of Gnomes Knit-Along
. We loved the idea, and couldn't resist joining in by dyeing up some mini-skein Gnome Sets for you to play with. We ordered in some special yarn as soon as we got back to work in January, and our
Gnome Sets
are now ready to head on out into the world!