Fifteen Years of Sweet Paprika!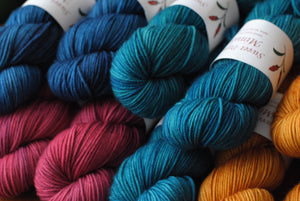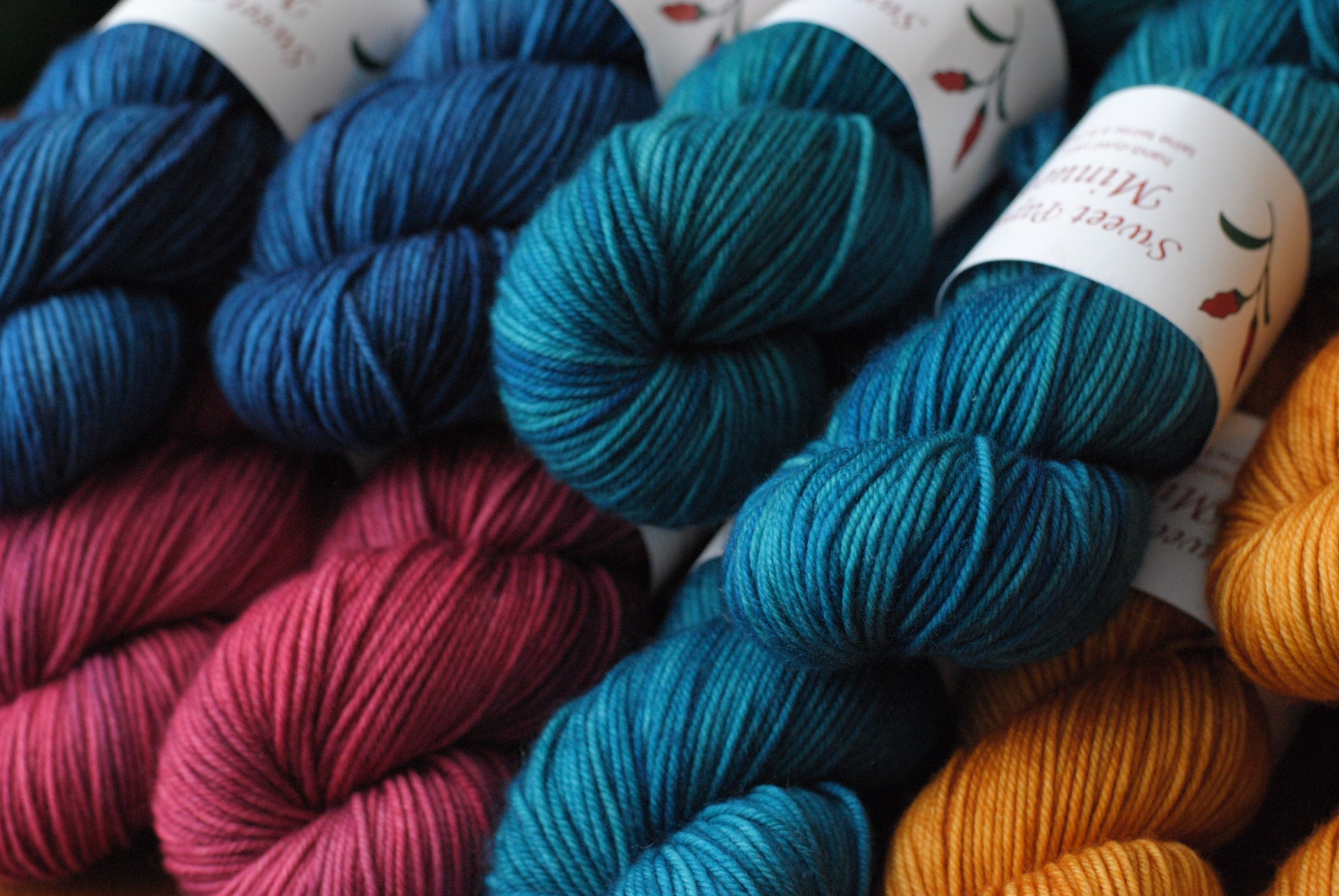 This year we're celebrating Sweet Paprika's 15th anniversary, and it's honestly been a bit hard to get my head around where the time has gone! We've been looking back through some of our old photos, and thought it would be fun to share a little retrospective here. Our little business has come a long way in the past 15 years!
Most of the images I'm including are not our polished product photos (although those have also come a long way since the early days), but more of a behind-the-scenes look at some of the memorable stepping stones along our journey.
I'd also like to start off by saying a huge thank you to our sister, Margaret, and Elizabeth's husband, Paul, who both played very significant roles in the early years of our business, and continue to be an invaluable support to us. We'd also like to thank my partner, Jon (who has helped get me through the stress of running a business in a pandemic without losing my mind), and all our kids (who occasionally let us get a row or two of knitting done).
2007
We started a business! We tried a bunch of different yarn-related things at first, but soon found ourselves experimenting with hand-dyeing, in the kitchen of our Ottawa apartment.
We launched our first website, entirely coded by Elizabeth. Anyone remember our old paprika-pepper banner?
My job (being considerably less of a tech wizard) was to design a logo. One of my early hand-painted versions is on the left, we quickly moved to the more streamlined graphic look on the right.
2008
We moved to Montreal (I'd started a degree in Design for the Theatre at Concordia), and we kept the business going in our (much brighter) new apartments, still dyeing everything in Elizabeth's kitchen.
2009
We dyed our first big wholesale order, a big batch of our Vivace self-striping yarn (now discontinued) for the Loopy Ewe
2011
I graduated from Concordia, after finding a way to sneak a major knitting project into the costume design for my final student production. Can you spot it?
2012
We dyed our first custom-spun, Canadian-sourced fibre: an alpaca/wool blend that we called "Cambiata"
We packed up all our yarn to bring to the first-ever Twist Fibre Festival. I designed and built our custom display, and Margaret and our friend Gen (who took these photos) came along to help us out.
2014
We moved into our first-ever studio, on rue St Denis in downtown Montreal. It was pretty small, and only had a tiny sink, but the dye process was finally out of our kitchens!
2015
We found a new studio space on rue Meilleur, that was bigger, brighter, and (most importantly) had a great sink!
This was also the year that I somehow ended up spending a lot of time hauling around giant boxes of yarn on my bike... 
2016
We had our first batch of studio interns! Three Concordia students spent 6 weeks in our studio, learning to dye and earning credit for a Fine Arts internship course.
2017
We started hosting our knitting teas (which had been going strong for 10 years already) at La Société Textile, an amazing space that we still miss very much.
2019
Yet another studio move! This time to our current space in St Henri.
We hosted our last pre-pandemic World-Wide Knit in Public Day picnic... we're eager to start this tradition up again as soon as COVID (and babies) allow.
2020
With the shift to doing everything online, we shared our yarns in our first ever Zoom booth at Vogue's Virtual Knitting Live.
2021
We hired our studio assistant, Ivy, who held down the fort for us during two maternity leaves! She's recently started taking on a bit more of the creative work at Sweet Paprika too: her very first hand-dyed skein is on the left, and two of her recent Gnome Sets are on the right.
2022 and Beyond!

I hope you've enjoyed this little trip down memory lane! We're very proud of how our little business has grown over the years, and we hope to continue for many more to come. It's hard to know what the future will hold for us, but we're eager to continue working with Canadian wool and farmers, and building a community of fibre enthusiasts both here in Montreal and around the world. We hope you will join us!
PS - Do you have a favourite Sweet Paprika memory? We'd love to hear it! Please feel free to share in the comments.
---
6 Responses
Leave a comment
---
Also in News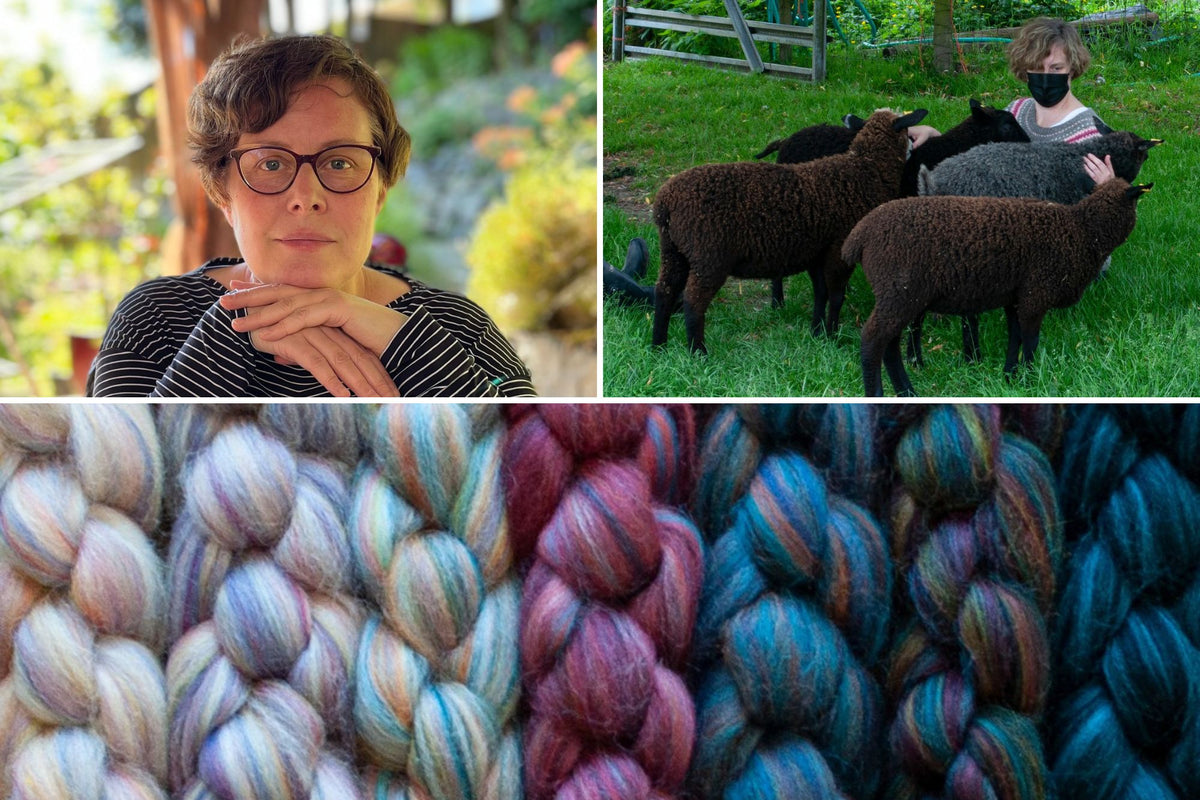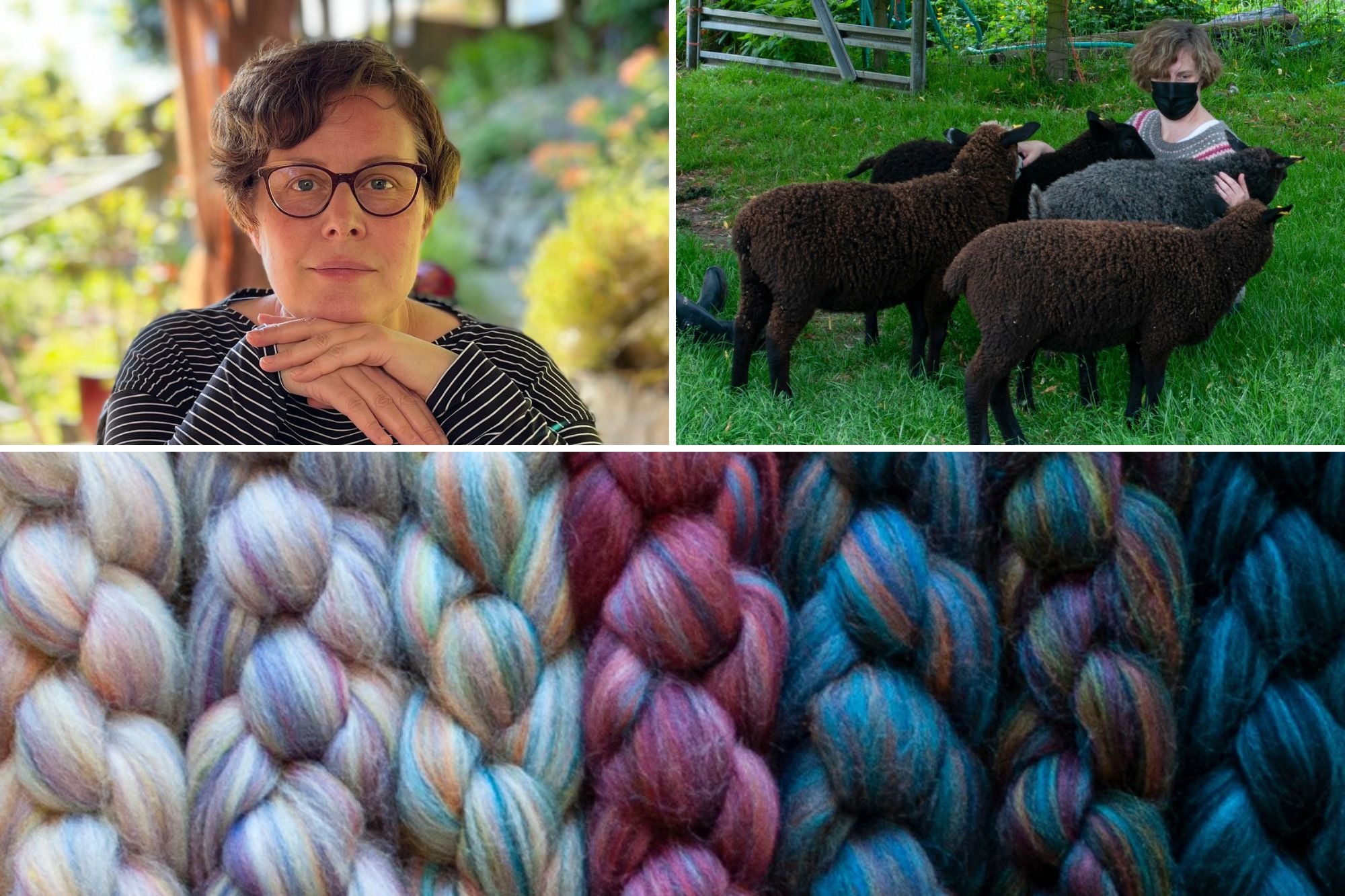 We first met Catherine Knutsson, our collaborator on the
Beyond Merino yarn club
, when she organized the Great Canadian Wool-Along last summer as a way to celebrate crafting with local materials and supporting Canadian wool farmers. We loved the concept of the wool-along, and jumped at the chance to connect with a community of Canadian wool-lovers.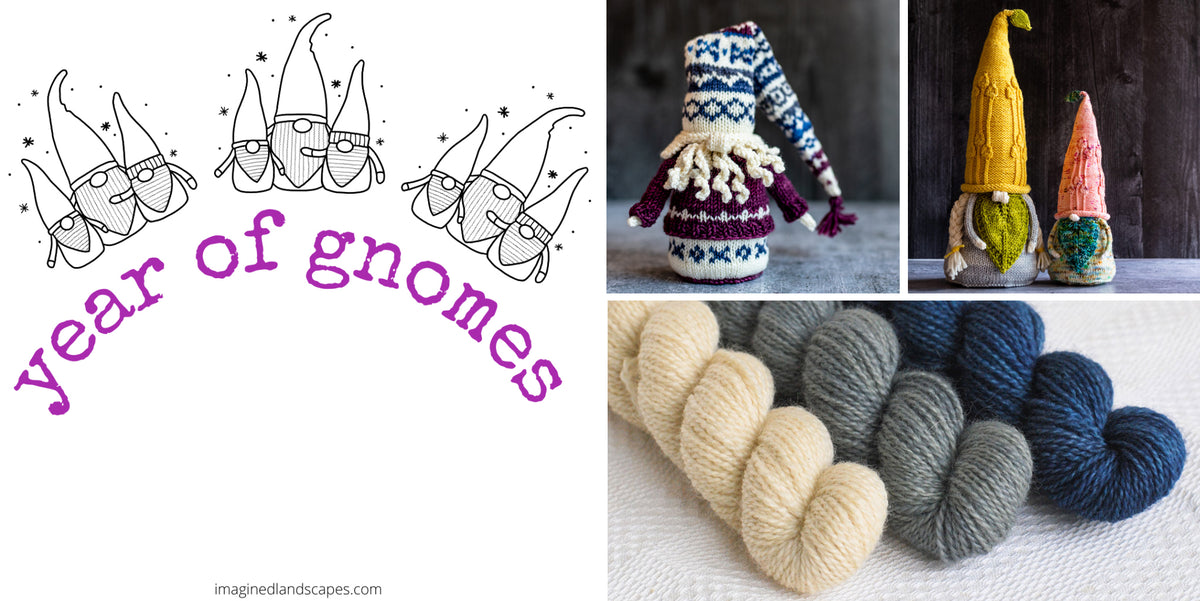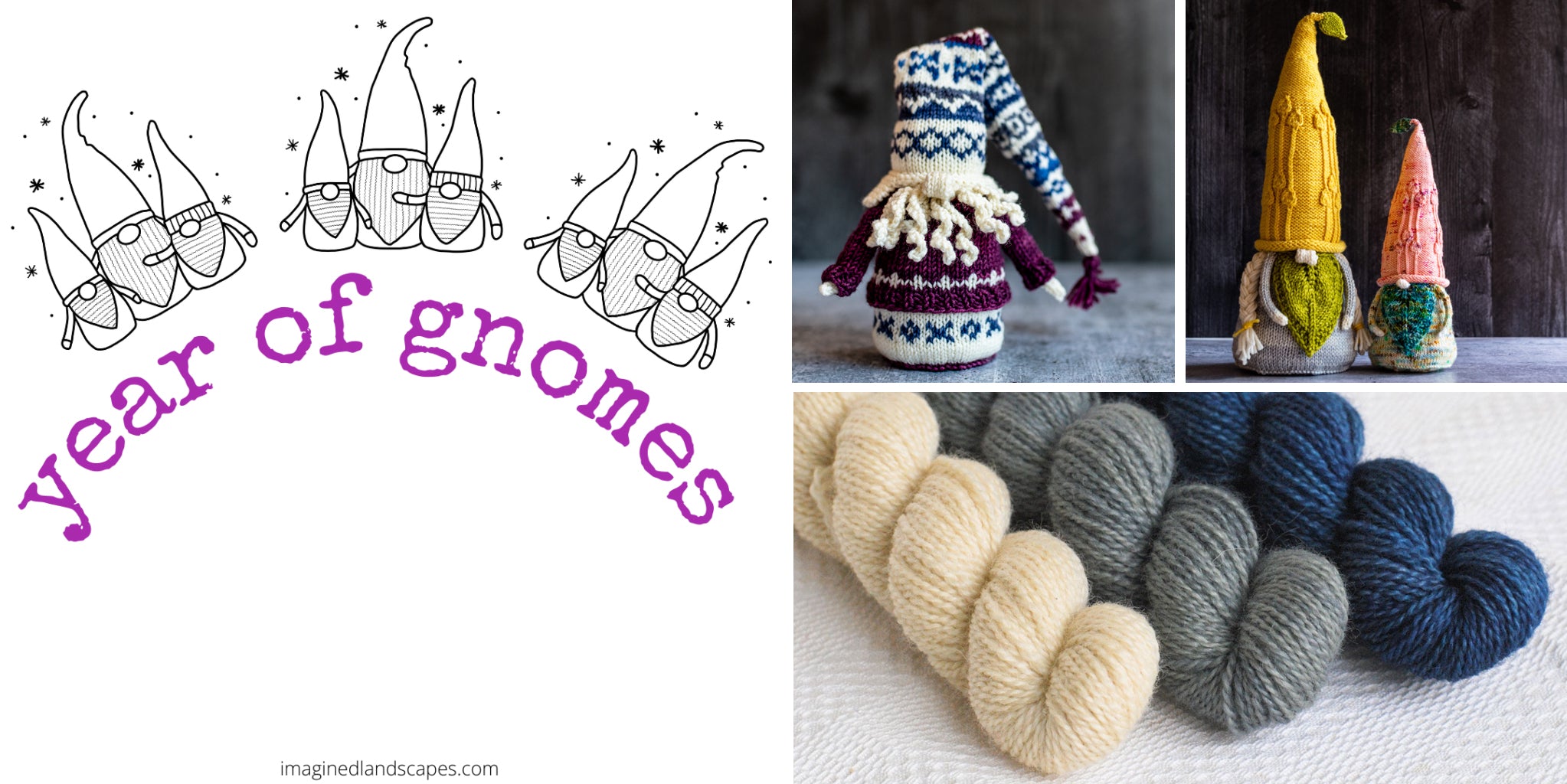 Last December, just as we were shutting down the dye studio for a holiday break, we got an email from one of our favourite customers telling us all about an upcoming event we might want to look into: the
Year of Gnomes Knit-Along
. We loved the idea, and couldn't resist joining in by dyeing up some mini-skein Gnome Sets for you to play with. We ordered in some special yarn as soon as we got back to work in January, and our
Gnome Sets
are now ready to head on out into the world!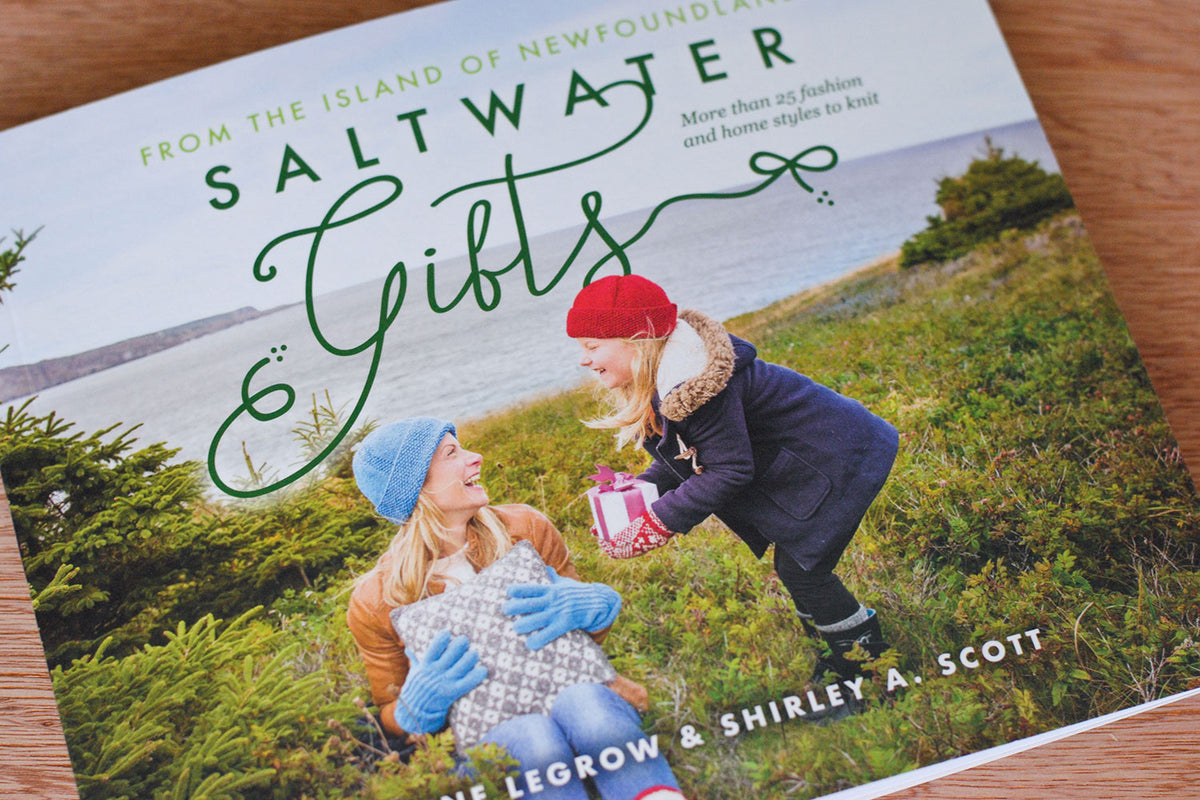 Saltwater Gifts
is the third book in the Saltwater Knits series written by Christine LeGrow and Shirley A. Scott. Like the first two books,
Saltwater Mittens
and
Saltwater Classics
, this book is grounded in Newfoundland tradition and includes many quotes, stories, and beautiful photography.