Pattern Round-up: Finger Puppets!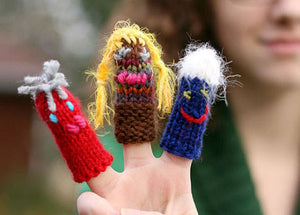 A couple of weeks ago, Elizabeth sent me a link to this CBC article about a children's hospital in Nova Scotia looking for donations of hand-knit finger puppets. It was just before our September knitting tea, and I was inspired to quickly print off the patterns provided by the IWK Health Centre and gather some scrap yarn to make a puppet or two. (Update March 2019: these patterns are no longer available from the IWK website. Please see below for alternative free patterns available through Ravelry). 
Both are good basic patterns, and they do work, but they tend to leave some steps (such as hair) to the knitter's imagination... And since a few other people attending the tea offered to lend their needles to the cause as well, I decided to go on a pattern hunt for other puppet-making inspiration.
The two right-hand puppets pictured below are from the patterns on the IWK site (I made the duck, the person is Elizabeth's creation).
There are a number of free finger puppet patterns out there. I knit the bear on the left from Frankie Brown's excellent pattern for animal puppets (available as a free Ravelry download) and I'm super-happy with how it turned out. Here's a small collection of other free patterns that caught my eye:
TUFTY - Finger Puppet by Marianna Mel. This one looks simple but fun!
Photo © marianna-mel
Fast and Easy Finger Puppets by Lisa M. Beamer. Another basic pattern, with some fun variations.
Photo © Lisa M. Beamer
These Basic Finger Bobs by Chloe Blunn have a slightly different shape, and a great suggestion to draw on the faces if you don't like embroidering!
Photo © www.clobelle.com

If you're willing to invest a little bit of money in a pattern (and probably quite a bit more time knitting it) there are a few designers who specialize in finger puppets and have some extra-cute patterns for sale.
Amalia Samios has some great pattern sets for making people-shaped puppets, including the Families set pictured below and a fun Superheroes collection.
Photo © kooklacreations

If you're looking for animal patterns, the Down on the Farm and Safari collections by Lindsay Mudd both look like excellent options.
Photo © Lindsay Mudd

And last (but definitely not least!) the intricate patterns by Loly Fuertes are likely to inspire a whole new world of finger-puppet-knitting. With patterns available for all kinds of character sets (such as Peter Pan, Hansel and Gretel, and the Wizard of Oz) the storytelling possibilities are endless. I think my one of my favourites is this sweet little Lamb Family, I'm just astonished at the level of detail!
Photo © HandMadeAwards
I've been having lots of fun with the couple of puppets I've knit so far. They're a fast and satisfying little project, and great for using up yarn scraps (which I have an endless supply of). If anyone else is inspired to knit one or two of their own, you can find the address to send donations here. Or if you're in the Montreal area, bring them to our October knitting tea and I'll be happy to ship them along with mine.
Save
Save
Save
Save
Save
Save
Save
---
3 Responses
Leave a comment
---
Also in News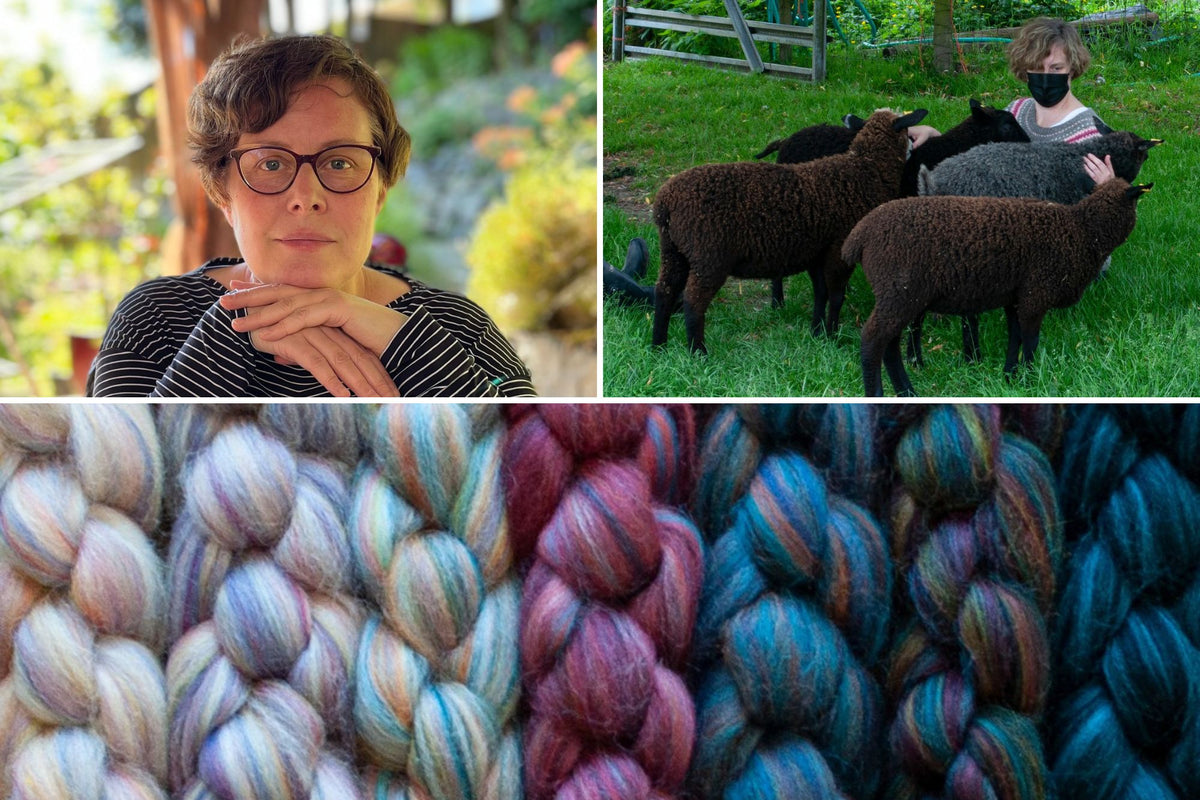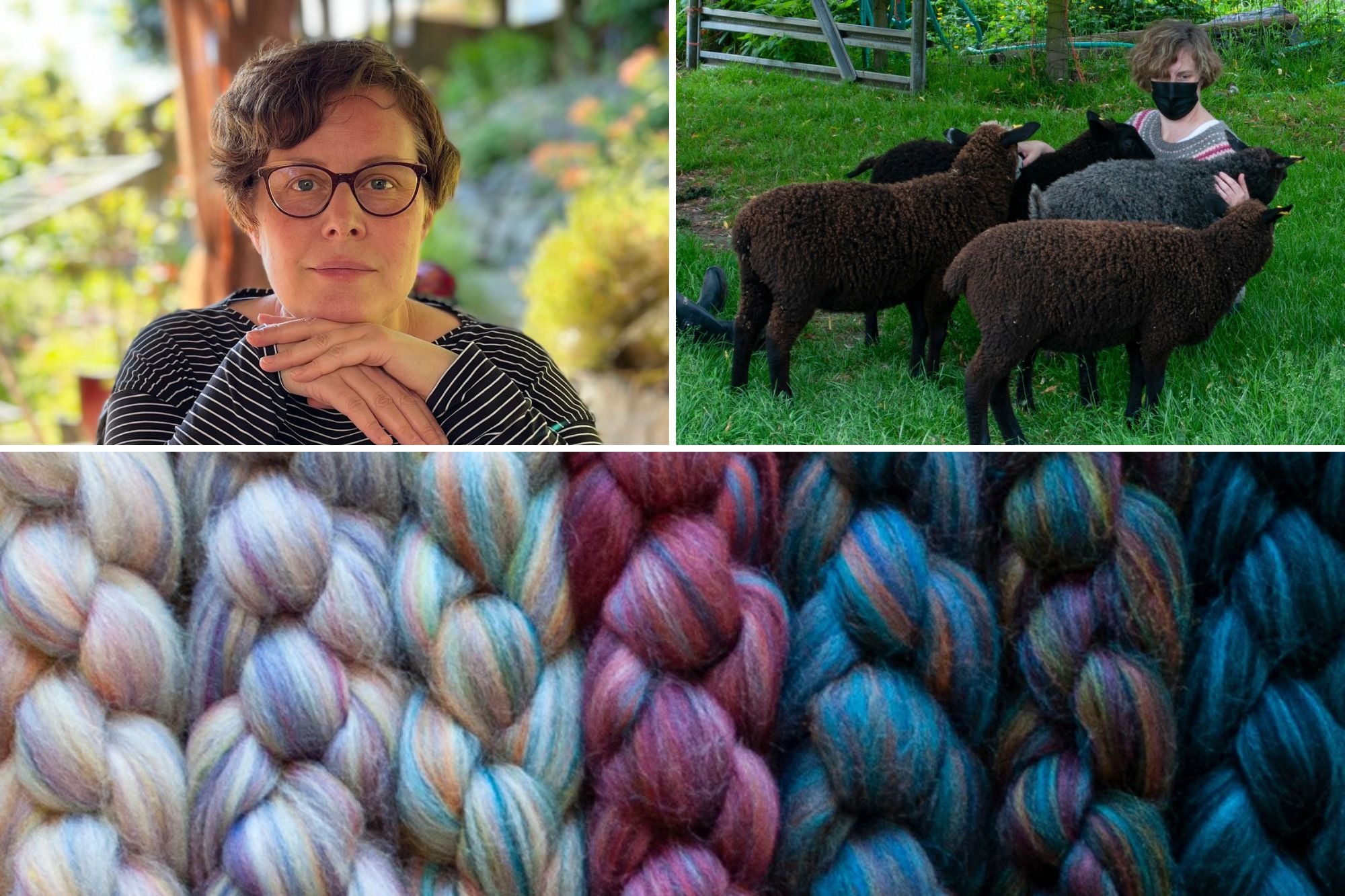 We first met Catherine Knutsson, our collaborator on the
Beyond Merino yarn club
, when she organized the Great Canadian Wool-Along last summer as a way to celebrate crafting with local materials and supporting Canadian wool farmers. We loved the concept of the wool-along, and jumped at the chance to connect with a community of Canadian wool-lovers.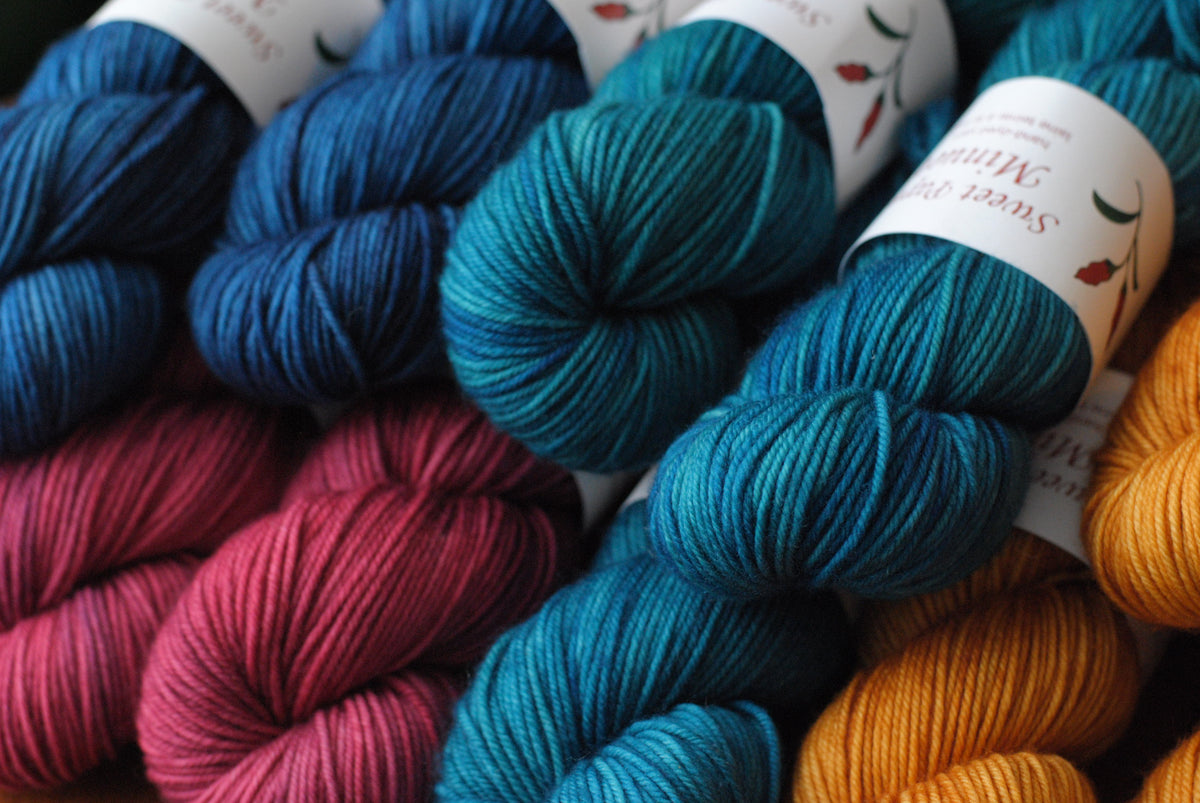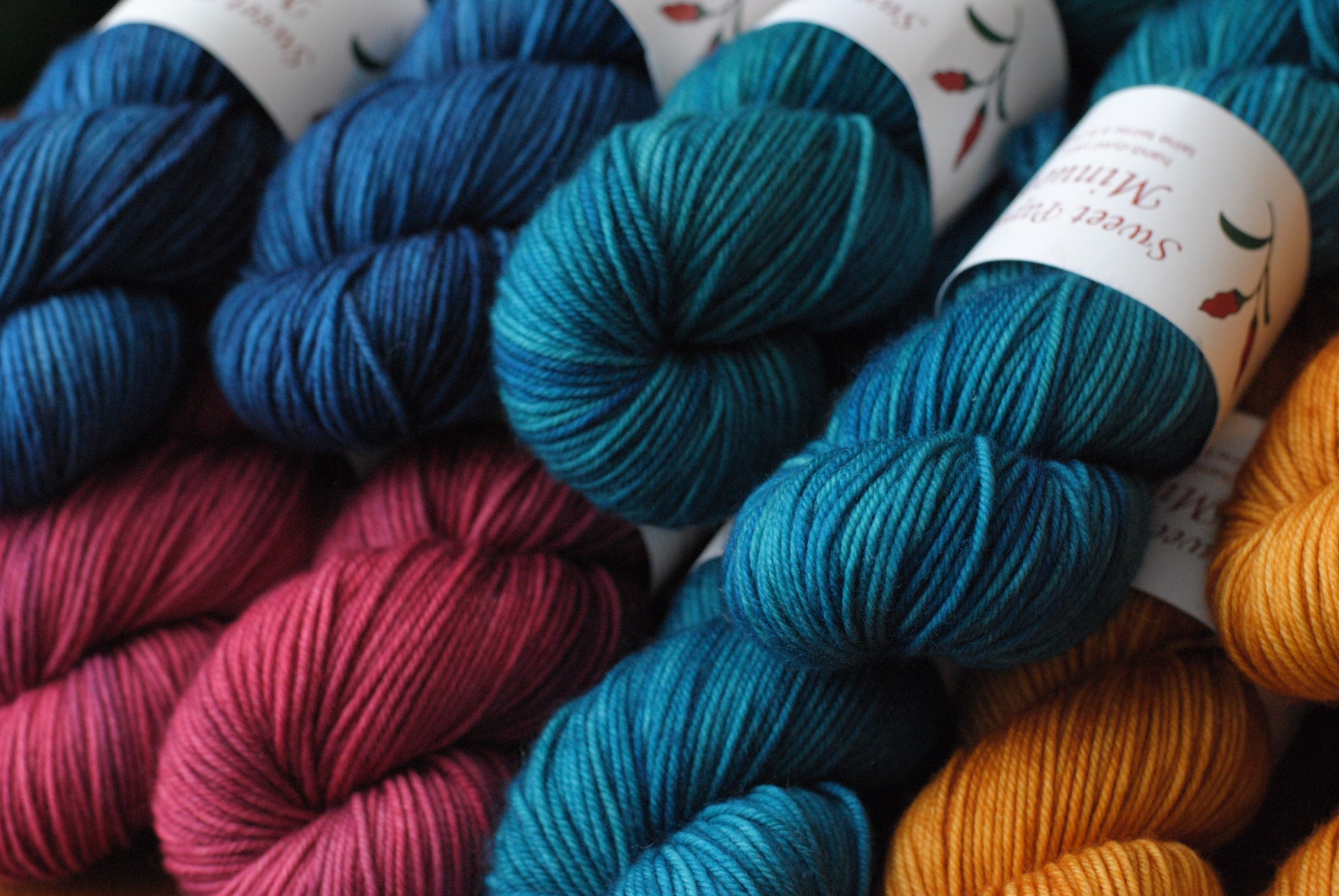 This year we're celebrating Sweet Paprika's 15th anniversary, and it's honestly been a bit hard to get my head around where the time has gone! We've been looking back through some of our old photos, and thought it would be fun to share a little retrospective here. Our little business has come a long way in the past 15 years!
Most of the images I'm including are not our polished product photos (although those have also come a long way since the early days), but more of a behind-the-scenes look at some of the memorable stepping stones along our journey.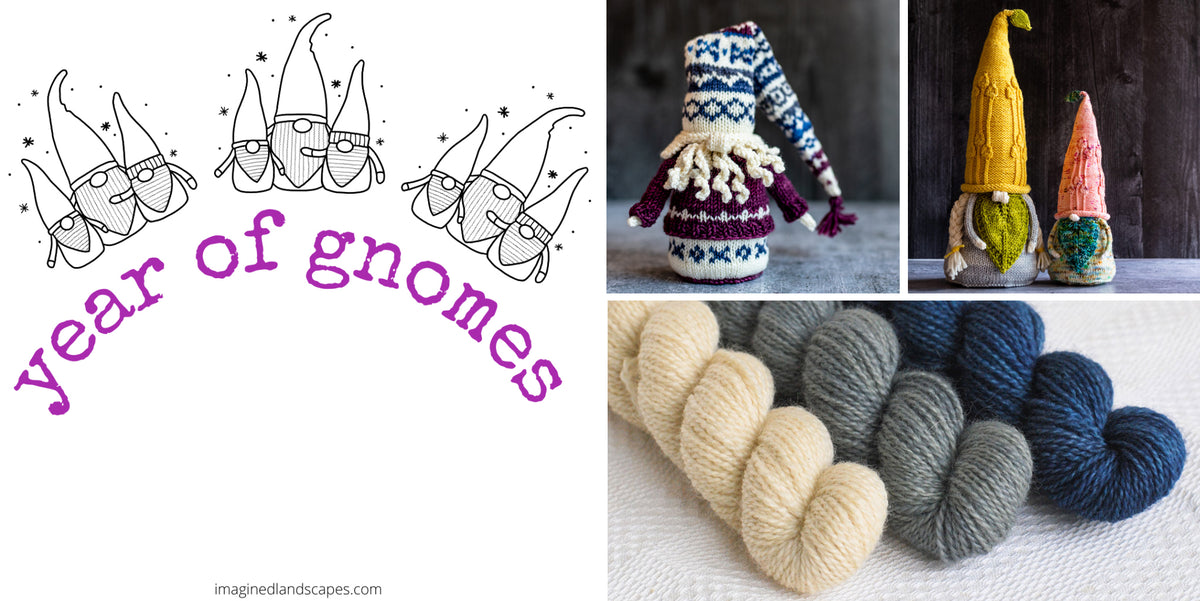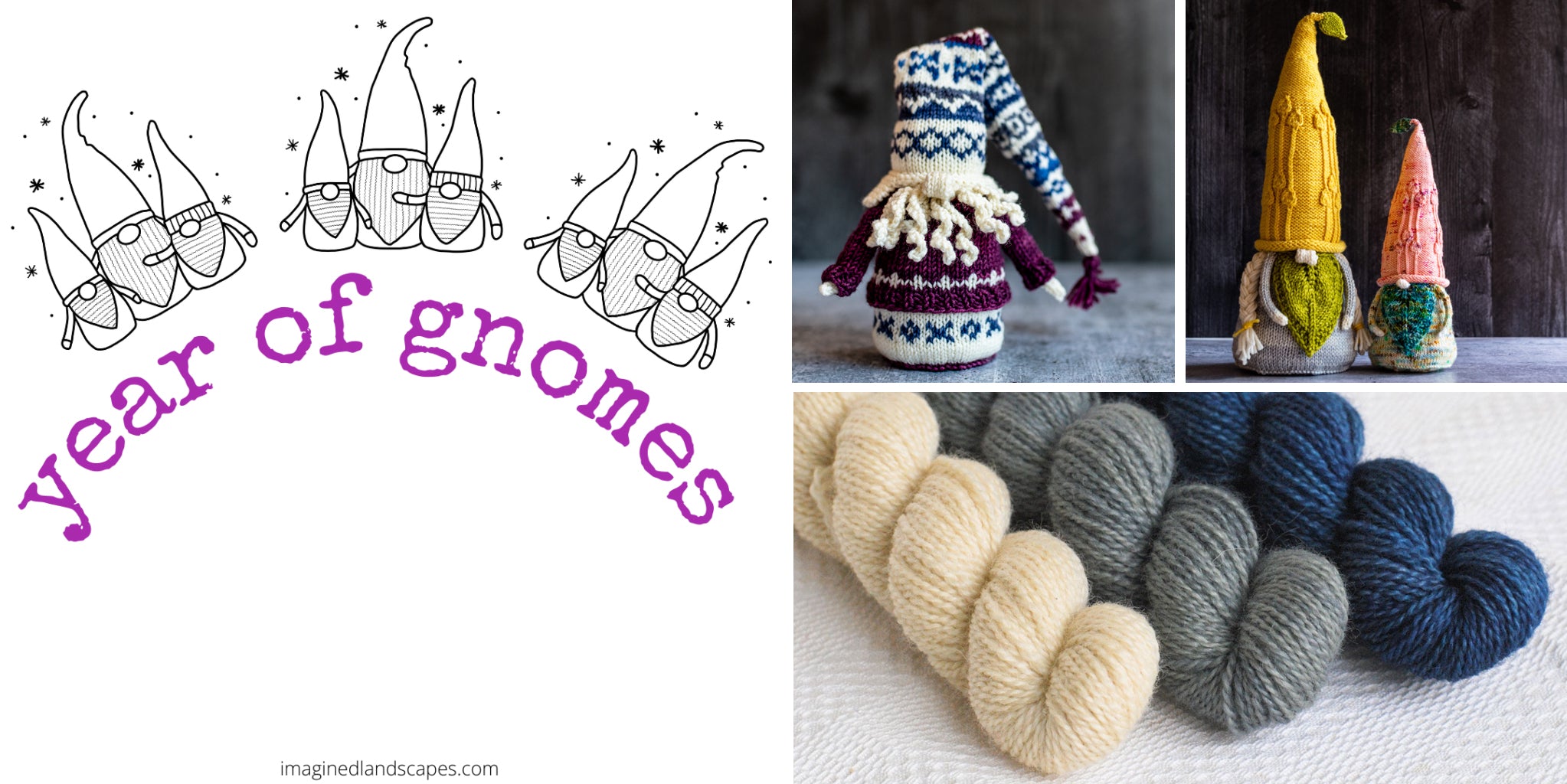 Last December, just as we were shutting down the dye studio for a holiday break, we got an email from one of our favourite customers telling us all about an upcoming event we might want to look into: the
Year of Gnomes Knit-Along
. We loved the idea, and couldn't resist joining in by dyeing up some mini-skein Gnome Sets for you to play with. We ordered in some special yarn as soon as we got back to work in January, and our
Gnome Sets
are now ready to head on out into the world!