Recipe: Grandma Dorner's Banana Cake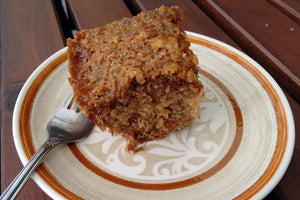 Today would have been our Grandma Dorner's 90th birthday. To celebrate the occasion and to remember her, I spent the afternoon baking this cake with my son. Although Grandma made Diós (walnut) Torte for most Dorner birthdays when I was a kid, this banana cake is one of her recipes that sticks out most in my memories of spending time at my grandparents' house, because it was more of an everyday cake that she would often have on hand when we went over for a visit. I hope that you enjoy it too. Happy birthday Grandma!
Banana Cake

2 cups sifted flour
1 1/2 tsp baking powder
1 tsp baking soda
3/4 tsp salt
1 1/3 cups sugar
1/2 cup soft shortening (or butter)
1/2 cup sour milk (add 1/2 tbsp vinegar to 1/2 cup milk if you don't have sour milk)
1 cup mashed bananas
2 eggs
1 tsp vanilla extract
Directions:
Preheat oven to 375°F.
Sift flour, baking powder, baking soda, salt and sugar into a mixing bowl.
Add soft shortening, ¼ cup of the milk, and bananas. Mix until flour is dampened.
Beat 300 strokes by hand or 2 minutes with an electric mixer.
Add eggs, ¼ cup milk, and vanilla and beat 150 strokes, or 1 minute with the electric mixer.
Spread evenly in 8x10 inch pan, greased on the bottom only. Bake for 35-40 minutes. While cake is baking, make crunchy topping.
Crunchy Topping

1/4 cup soft butter
3/4 cup brown sugar
1 1/2 tbsp evaporated or whole milk (I just used 2% milk)
1/2 cup shredded unsweetened coconut
1/4 cup chopped nuts (I usually use walnuts)
Directions:
Cream the butter and brown sugar together. Add the milk and beat until smooth.
Mix in the coconut and nuts and spread the mixture on top of the baked cake.
Place 6 inches below broiler and broil until the sugar is bubbly and it is delicately brown. Cool before serving.
Makes one 8" x 10" cake.

Note: I only had an 8"x8" pan so baked the cake a little bit longer (45-50 minutes).

Save
Save
Save
Save
Save
Save
Save
Save
Save
Save
Save
Save
Save
---
1 Response
Leave a comment
---
Also in News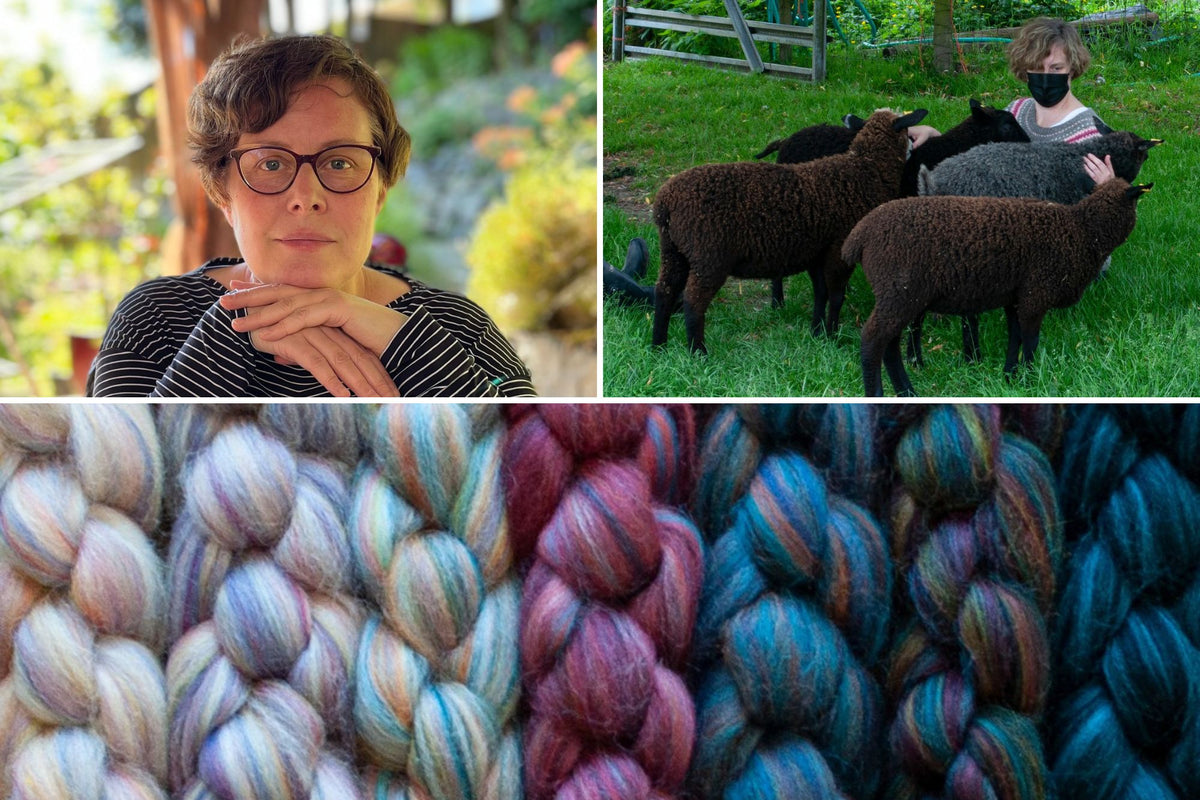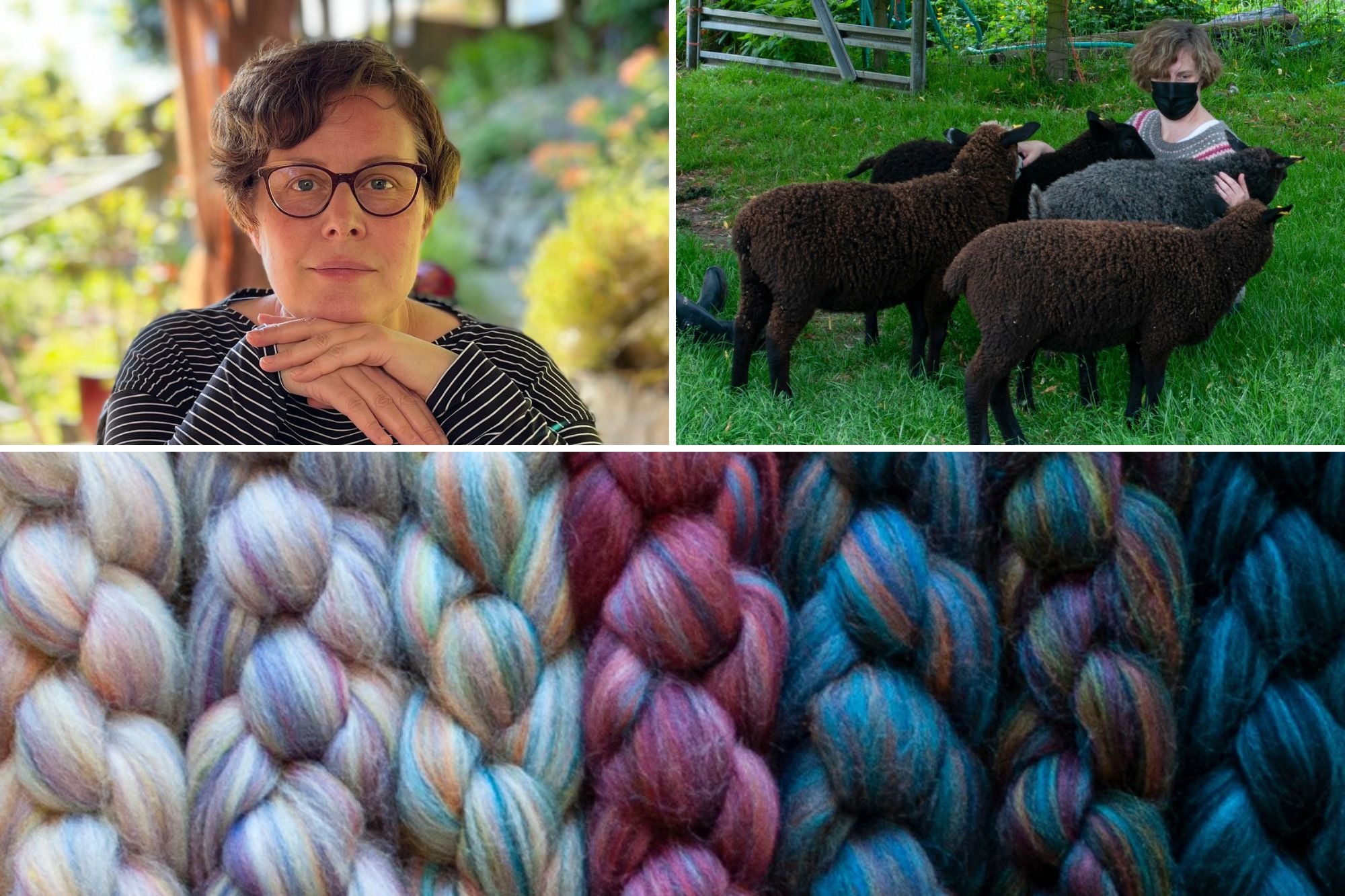 We first met Catherine Knutsson, our collaborator on the
Beyond Merino yarn club
, when she organized the Great Canadian Wool-Along last summer as a way to celebrate crafting with local materials and supporting Canadian wool farmers. We loved the concept of the wool-along, and jumped at the chance to connect with a community of Canadian wool-lovers.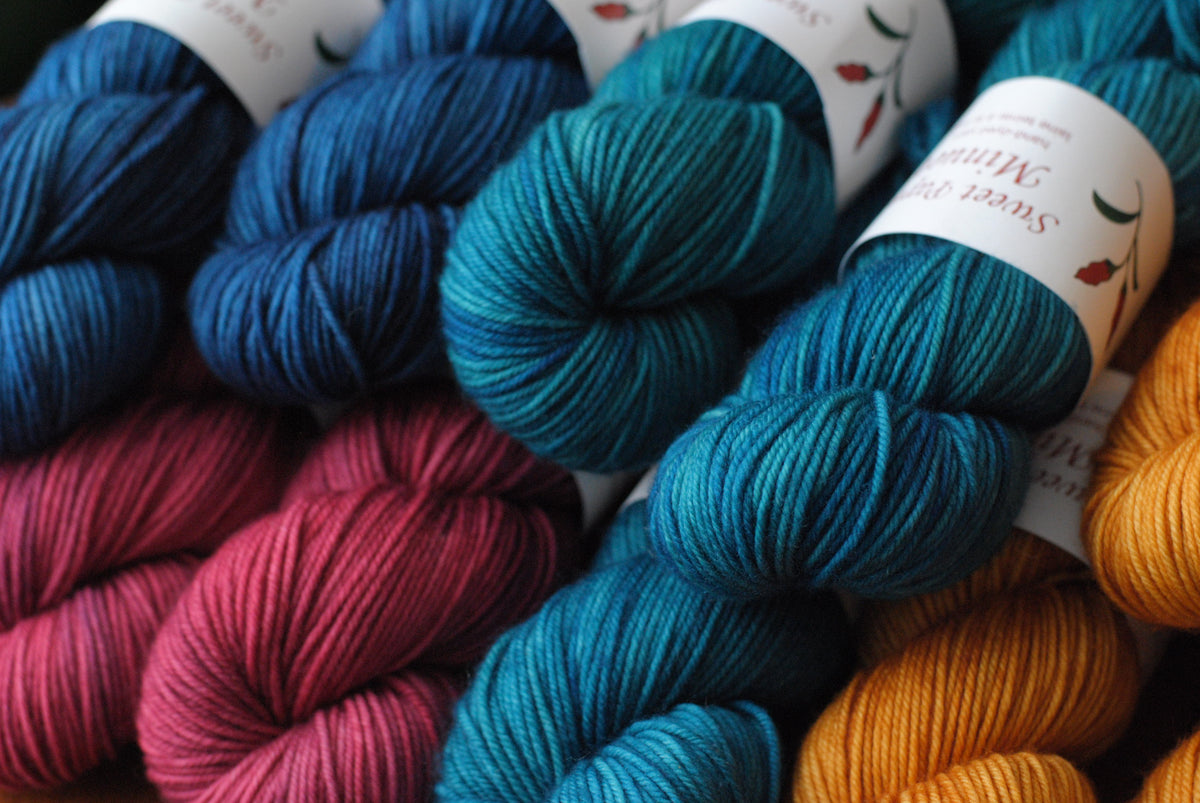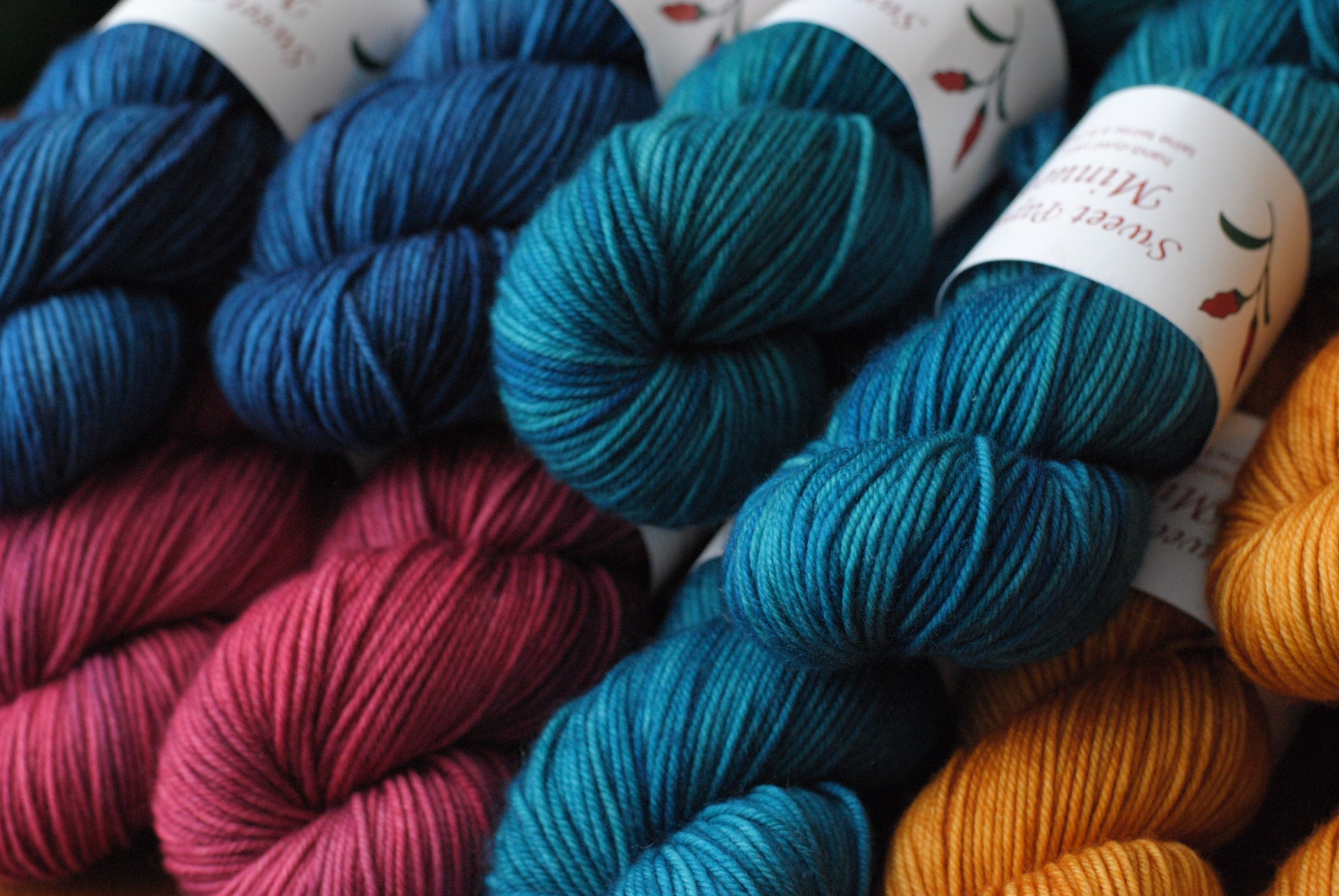 This year we're celebrating Sweet Paprika's 15th anniversary, and it's honestly been a bit hard to get my head around where the time has gone! We've been looking back through some of our old photos, and thought it would be fun to share a little retrospective here. Our little business has come a long way in the past 15 years!
Most of the images I'm including are not our polished product photos (although those have also come a long way since the early days), but more of a behind-the-scenes look at some of the memorable stepping stones along our journey.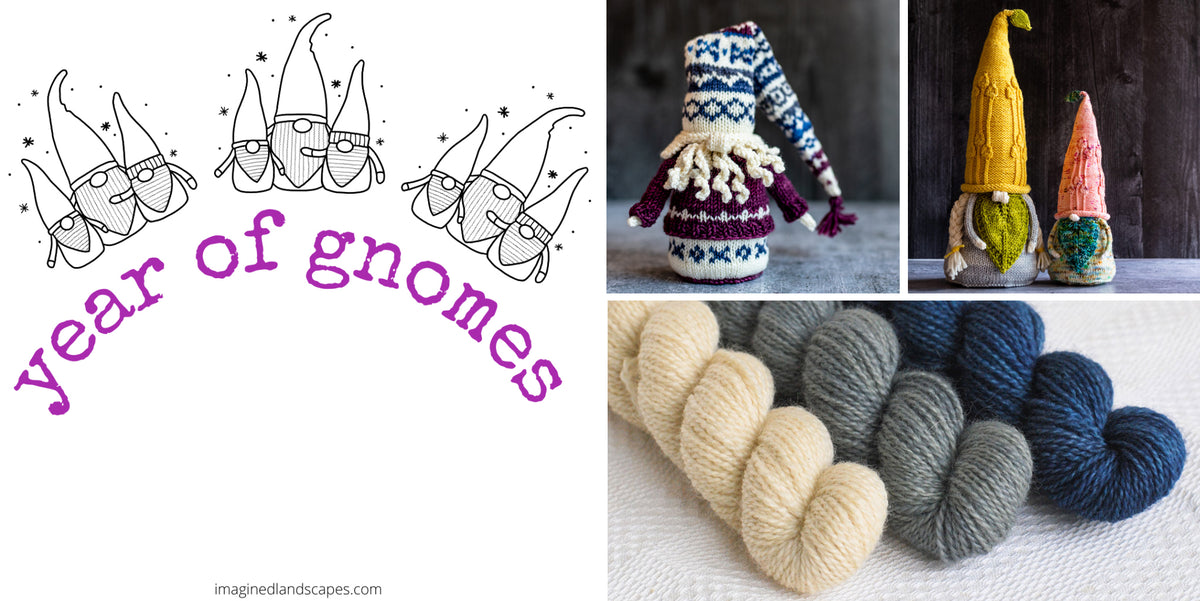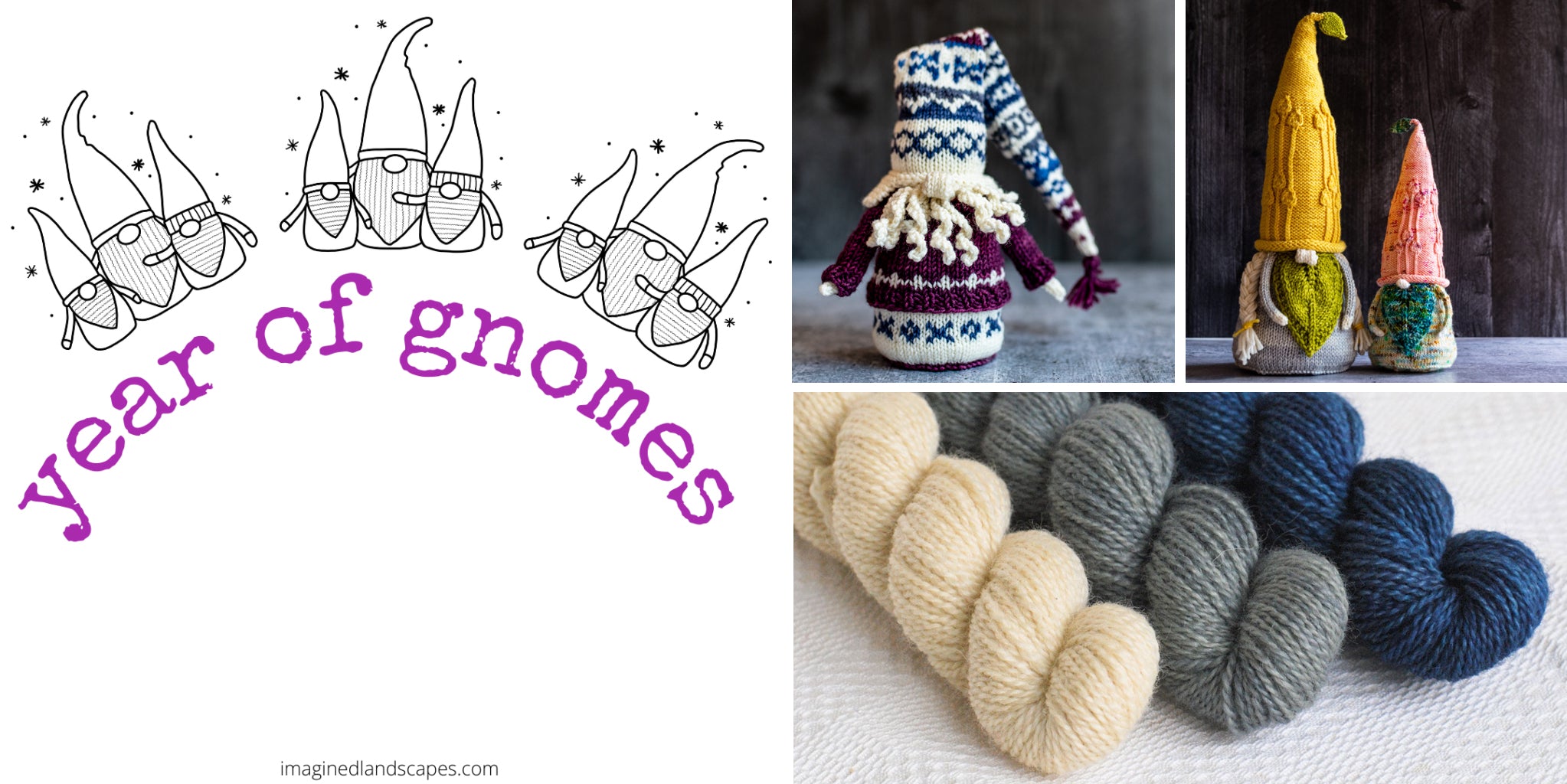 Last December, just as we were shutting down the dye studio for a holiday break, we got an email from one of our favourite customers telling us all about an upcoming event we might want to look into: the
Year of Gnomes Knit-Along
. We loved the idea, and couldn't resist joining in by dyeing up some mini-skein Gnome Sets for you to play with. We ordered in some special yarn as soon as we got back to work in January, and our
Gnome Sets
are now ready to head on out into the world!